MAKING BOOKS AUTUMN SCHOOL, 14 – 18 October 2024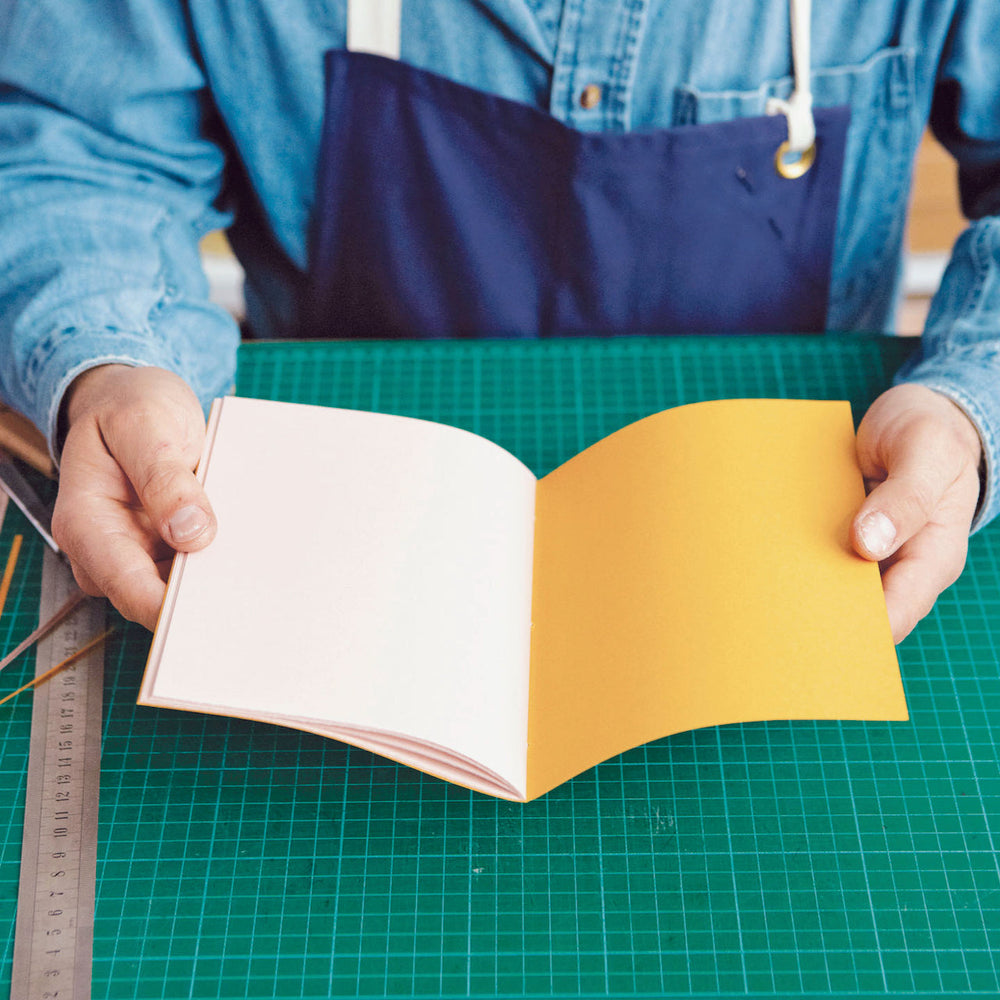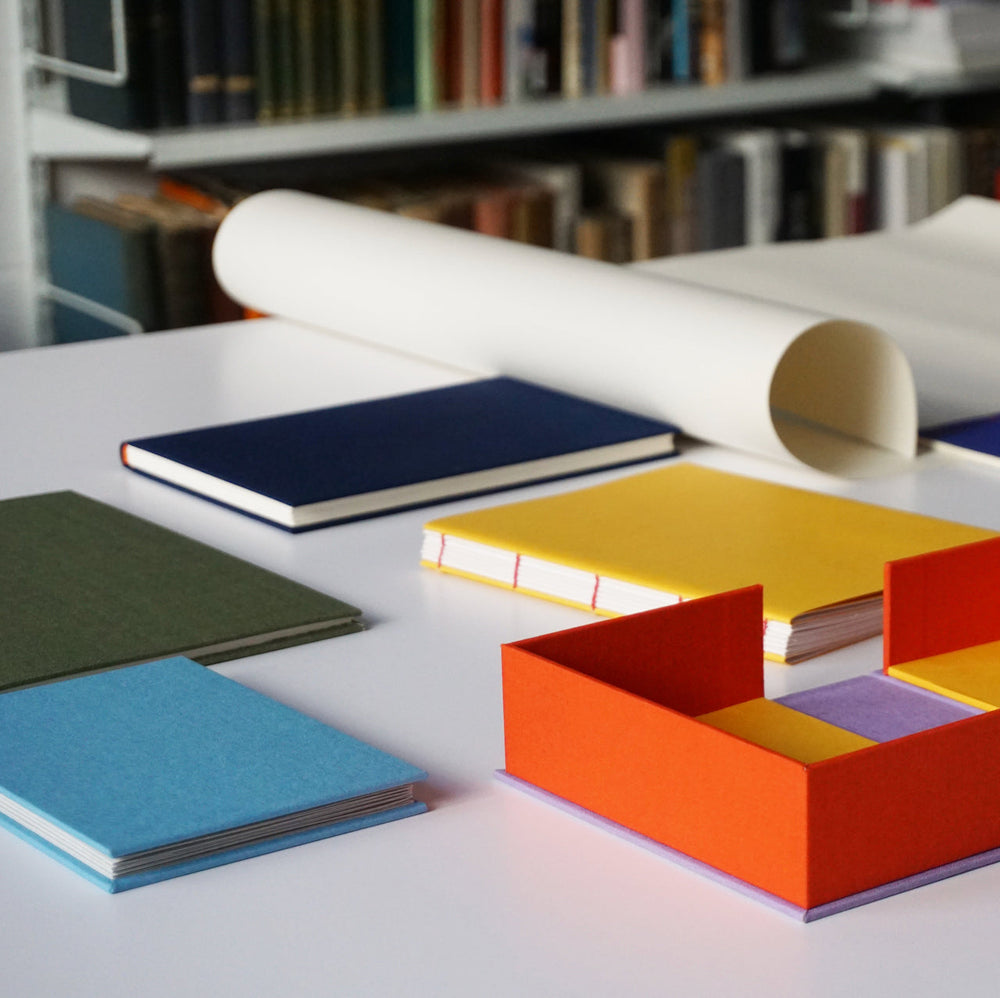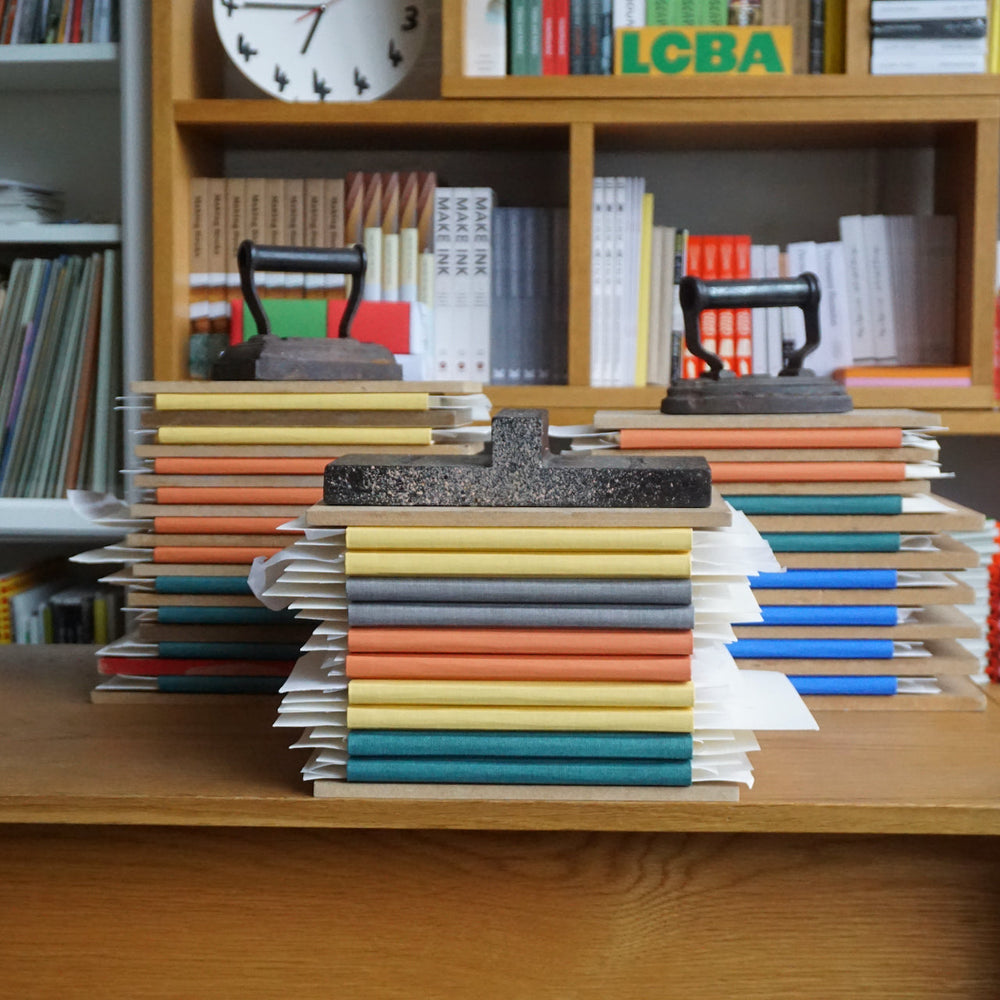 MAKING BOOKS AUTUMN SCHOOL, 14 – 18 October 2024
| | |
| --- | --- |
| Location | London Centre for Book Arts |
| Instructor | Simon Goode & Kate Rochester |
| Date | Monday 14 – Friday 18 October 2024 |
| Time | 10am–5pm |
Come join us at the London Centre for Book Arts for Making Books Autumn School 2023. In this week-long programme taught by experts, participants will be guided through the foundations of bookbinding and learn how to create six different book structures and a box.
Participants will meet for five consecutive days at the LCBA studio, and will learn how to use specialist tools and equipment, and create by hand the following:
Pamphlets
Japanese Stab Bindings
Concertinas
Single-section Case Bindings
Exposed Spine Bindings
Round-back Case Bindings
Solander Boxes
Participants will also be introduced to foil-blocking, a process of applying metallic or 'foil' effect on book covers and other surfaces using a technique similar to letterpress.
The workshops will be taught by experienced LCBA instructors Kate Rochester and Simon Goode (founder of LCBA).
All tools and materials are provided.
Upon completion, participants will be qualified to become members and access the unique facilities at LCBA to work independently on their own projects.
Workshops will be small (up to eight participants and an instructor) and held in a spacious workshop studio. We will do our utmost to maintain a safe environment but we also ask that participants exercise a bit of caution and sensitivity to others and their surroundings. We will be closely monitoring official health and safety guidance, so please bear with us if and when there are any updates.
Masks: following the latest government guidelines regarding face coverings for adult education providers, masks and face coverings are not mandatory in the LCBA studios – although we still encourage visitors to wear one when appropriate.
Cancellation policy: If you are unable to make a class, please let us know as soon as possible so that we can re-list it. We are a very small organisation and proceeds from each ticket goes towards crucial overheads. Cancellations made after 14 days before the date of the workshop will not be refundable.
Email us if you have any questions –> hello@londonbookarts.org
London Centre for Book Arts is a recognised artist-run, open-access studio with a focus on books and publications. Since 2012, LCBA has been at the forefront of teaching and promoting the heritage craft of bookbinding in the UK. Based on our popular workshops, Making Books: a guide to creating hand-crafted books by the London Centre for Book Arts was published in 2017 and has since been published in seven different languages.
Accessibility:
LCBA is wheelchair accessible and barrier free.
There are accessible and gender neutral toilets.
Public transport options to LCBA can be seen here: https://londonbookarts.org/about/ but the routes from stations to LCBA has uneven pavements that are narrow.
There are two disabled parking spaces just across the road from the entrance to LCBA.
Please contact us for more information on access.