INTERMEDIATE BOOKBINDING: Drum Leaf Binding 16/03/2024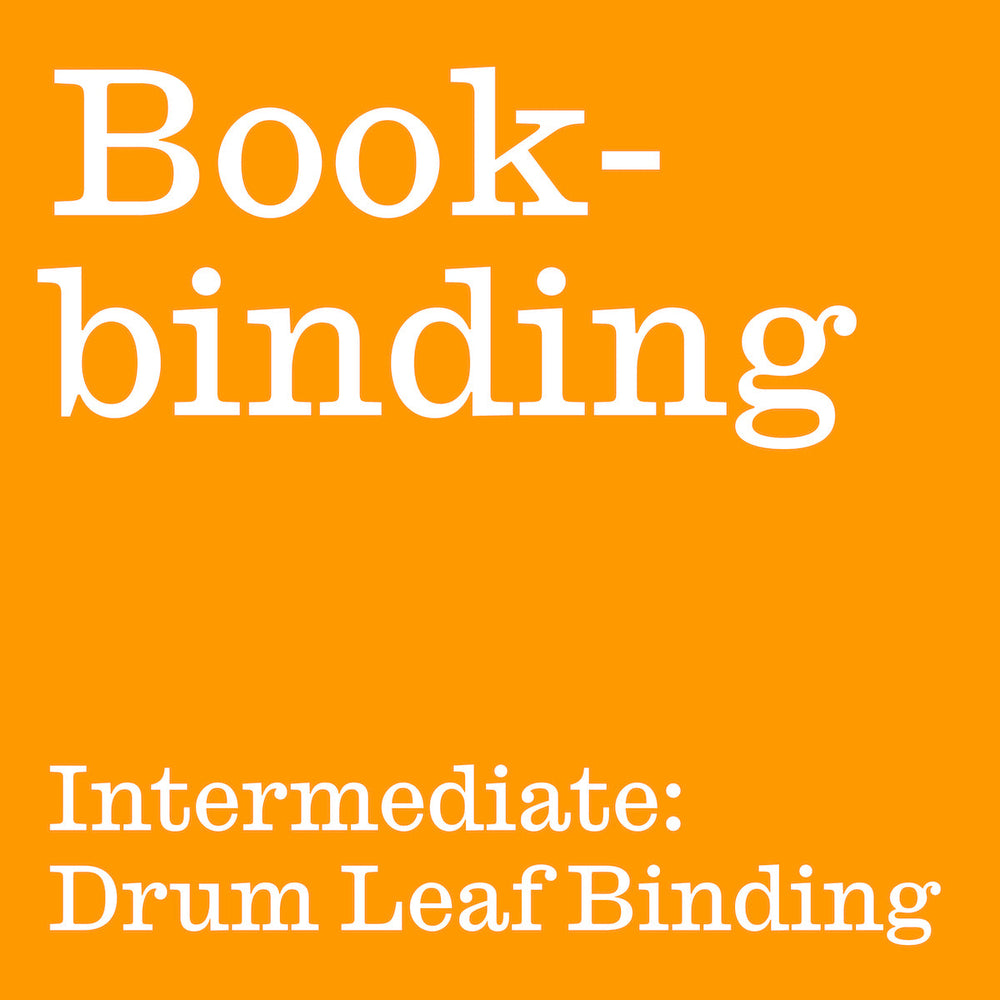 INTERMEDIATE BOOKBINDING: Drum Leaf Binding 16/03/2024
| | |
| --- | --- |
| Location | London Centre for Book Arts |
| Instructor | Simon Goode |
| Date | Saturday 16 March 2024 |
| Time | 10am–5pm |
An ideal workshop for those with a little bookbinding experience. This workshop is taught by Simon Goode, founder and co-director of LCBA.

The Drum Leaf is an elegant, hard cover book, and an ideal structure for artists and designers. Because it is assembled by adhering folded sheets of paper, this book can be made directly from prints, drawings, or photographs. The binding opens neatly, lying completely flat when fully open. A binding technique perfectly suited for making at home as it requires limited equipment. (Photos coming soon)

At the end of the workshops, participants will take home their own book made by hand. 
London Centre for Book Arts is a recognised artist-run, open-access studio with a focus on books and publications. Since 2012, LCBA has been at the forefront of teaching and promoting the heritage craft of bookbinding in the UK. Based on our popular workshops, Making Books: a guide to creating hand-crafted books by the London Centre for Book Arts was published in 2017 and has since been published in seven different languages.
Workshop participants receive 10% discount on purchases made in-person from the LCBA Shop on the day of the workshop.
Workshops will be small (up to eight participants and an instructor) and held in a spacious workshop studio. We will do our utmost to maintain a safe environment but we also ask that participants exercise a bit of caution and sensitivity to others and their surroundings. We will be closely monitoring official health and safety guidance, so please bear with us if and when there are any updates.
Masks: following the latest government guidelines regarding face coverings for adult education providers, masks and face coverings are not mandatory in the LCBA studios – although we still encourage visitors to wear one when appropriate.
Cancellation policy: If you are unable to make a class, please let us know as soon as possible so that we can re-list it. We are a very small organisation and proceeds from each ticket goes towards crucial overheads. Cancellations made after 14 days before the date of the workshop will not be refundable.
Contact us at hello@londonbookarts.org for bespoke workshops & experiences.
Accessibility:
LCBA is wheelchair accessible and barrier free.
There are accessible and gender neutral toilets.
Public transport options to LCBA can be seen here: https://londonbookarts.org/about/ but the routes from stations to LCBA has uneven pavements that are narrow.
There are two disabled parking spaces just across the road from the entrance to LCBA.
Please contact us for more information on access.