THREAD RIPPER by Amalie Smith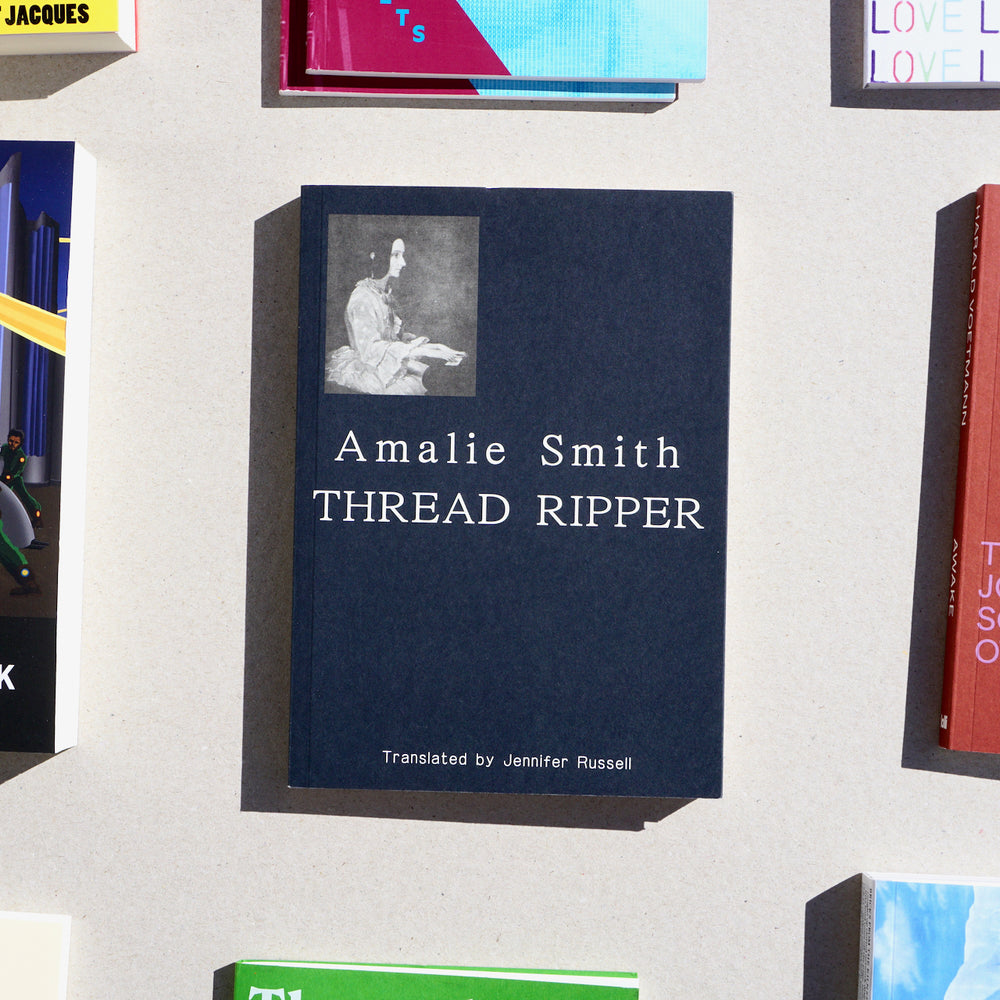 THREAD RIPPER by Amalie Smith
| | |
| --- | --- |
| Title | Thread Ripper |
| Author(s)/Editor(s) | Amalie Smith, translated by Jennifer Russell |
| Publisher | Lolli Editions |
| Pages | 224 |
| Dimensions | 151 x 209 mm |
| Format | Softcover |
| Year | 2022 |
An artist in her thirties weaves and unravels connections between the loom and the computer, DNA and technology, dreams and decisions. Thread Ripper is a multi-strand novel about weaving, women, and programming. In Copenhagen, a tapestry-weaver embarks on her first big commission, a digitally woven tapestry. As she works, she draws illuminating connections between all the stuff that life is made from - DNA, plant tissue, algorithms, text and textile - and that which disrupts it - radiation, pests, entropy and doubt.

In another strand, we follow Ada Lovelace, the 1830s mathematician and pioneer of computer programming. And Penelope, the faithful wife of Odysseus, who wove and unpicked a shroud to put off her 108 suitors. Contemplative yet clear-sighted, Amalie Smith's hybrid textile of a novel bares the aching but crucial interwovenness of art and life.

AMALIE SMITH (b. 1985) is a Danish writer and visual artist. A graduate from the Danish Academy of Creative Writing and the Royal Danish Academy of Fine Arts, Smith has received numerous awards for her work, including the Danish Arts Foundation's prestigious three year working grant. Thread Ripper is her second novel published in English translation. Marble was published by Lolli in 2020.

JENNIFER RUSSELL has published translations of Amalie Smith, Christel Wiinblad, and Peter-Clement Woetmann. She was the recipient of the 2019 Gulf Coast Prize for her translation of Ursula Scavenius's 'Birdland', and in 2020 she received an American-Scandinavian Foundation Award for her co-translation of Rakel Haslund-Gjerrild's All the Birds in the Sky.