5 CUTS by Stephanie Oursler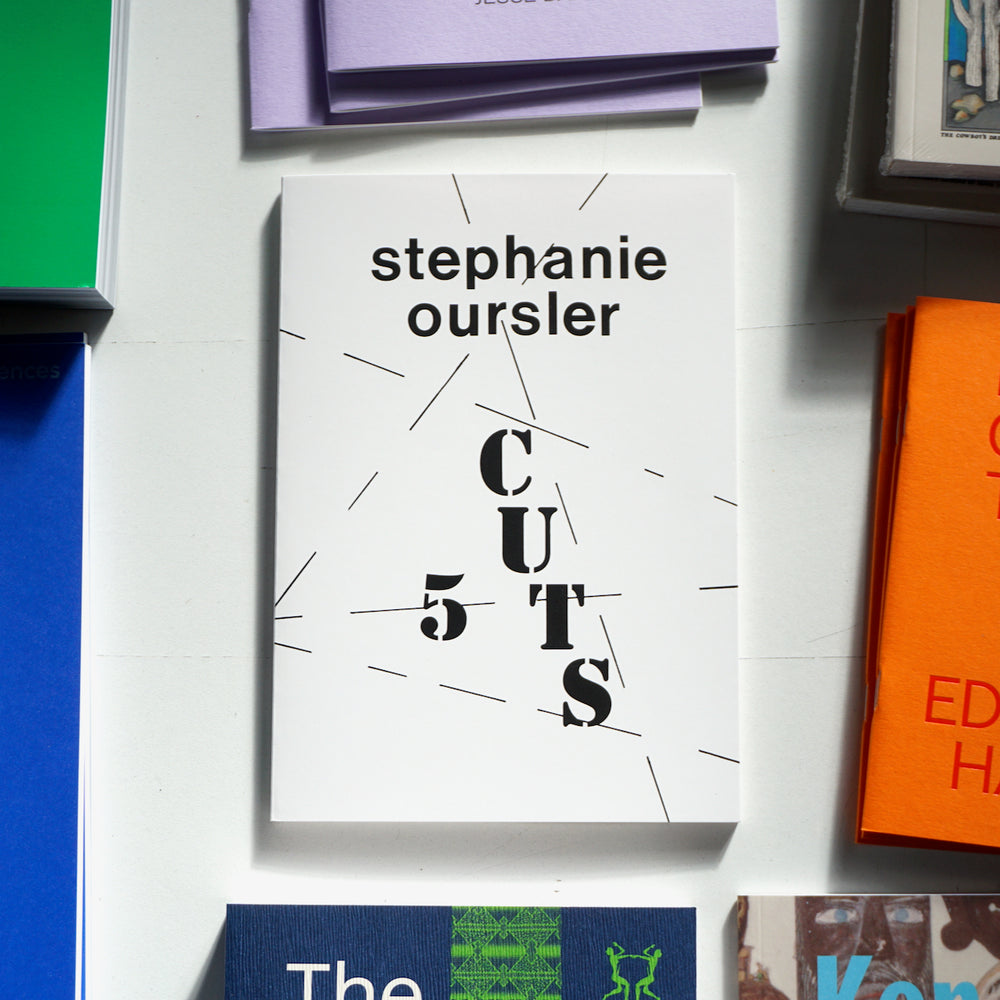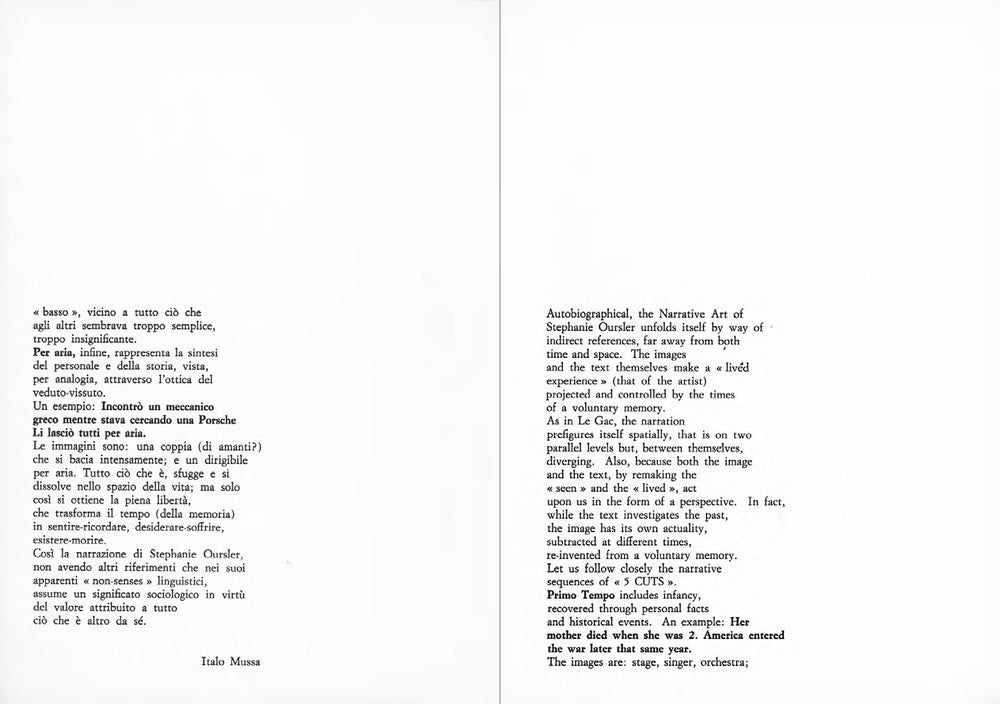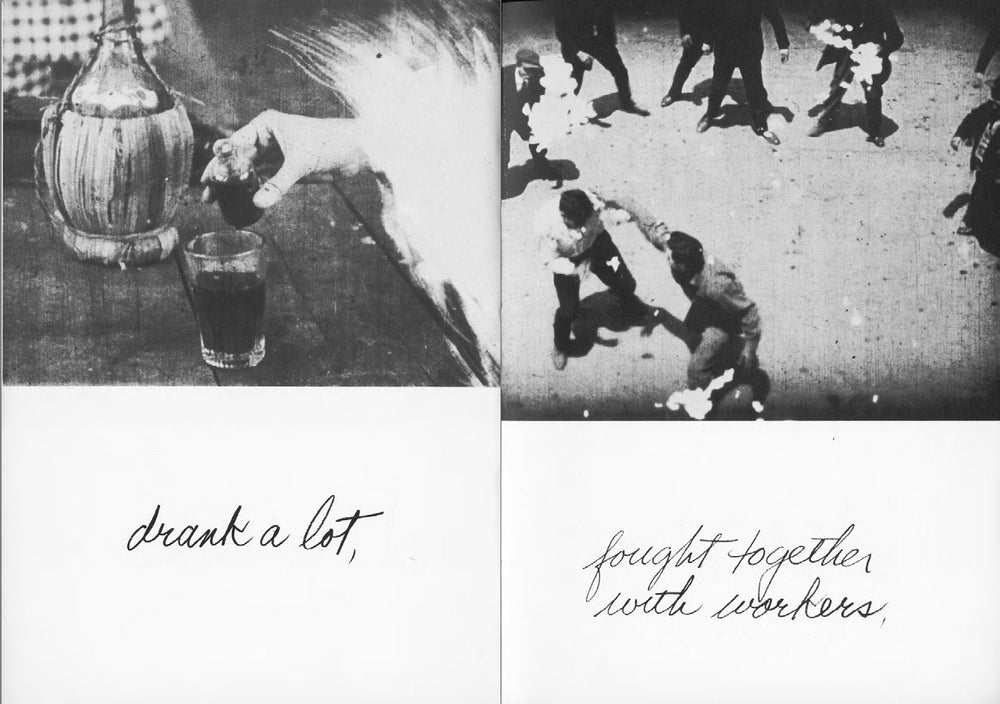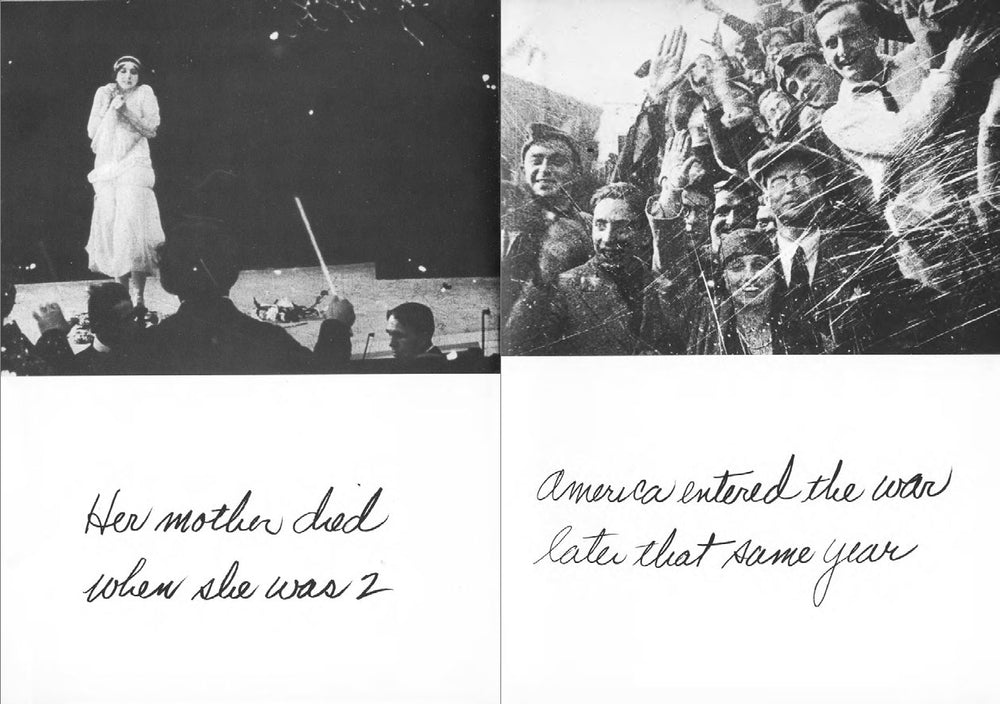 5 CUTS by Stephanie Oursler
| | |
| --- | --- |
| Title | 5 Cuts |
| Author(s)/Editor(s) | Stephanie Oursler |
| Publisher | Wirklichkeit Books |
| Pages | 64 |
| Dimensions | 170 x 240 mm |
| Format | Softcover |
| Year | 2021 |
Facsimile edition of Stephanie Oursler's 1975 artist's book.
Stephanie Oursler self-published "5 CUTS" in 1975 with a small number of copies, on the occasion of her exhibition of the same name which took place in Rome, Bari, Milan and Como. She combines stills from unidentified silent films with autobiographical texts, and in doing so creates an open narration of her life, which is both an intimate recollection and a literary construction. A poetic depth unfolds in Oursler's language, which—in connection with the sometimes concrete, sometimes surreal and enigmatic images—approaches the essence of memory.
The new edition of "5 CUTS" is a reproduction true to the original book from 1975, supplemented by a newly commissioned text by art historian and critic Giovanna Zapperi.
Giovanna Zapperi lives in Paris and is professor of art history at the Université de Tours. Her research focuses on the connections between art criticism, visual culture and feminism. Her texts have been published in numerous exhibition catalogues and magazines, including Afterall, e-flux, Texte zur Kunst, Feminist Review and Oxford Journal. Author of Carla Lonzi: un art de la vie – Critique d'art et féminisme en Italie (1968-1981) (Les presses du réel, 2019), she is the editor of Carla Lonzi: Autoportrait (JRP|Ringier, 2012).
Stephanie Oursler (1938, Baltimore – 2018, Rome) was a visual artist and political activist. Black Panther activist in 1966-67, she emigrated from New York to Rome in the early 1970s, where she co-founded the woman artists' group "Cooperativa Beato Angelico" with, among others, Carla Arcadi and Suzanne Santoro. Reflected in her work are both ideas that were circulating in the late 1960s in New York, and influences of Roman feminism from the early 1970s. Typical for these contexts, the introspection of the female subject in patriarchal society is for the artist the foundation of both her politicisation and her artistic work.