A4 NOTEBOOK by Jay Cover – Burnt Orange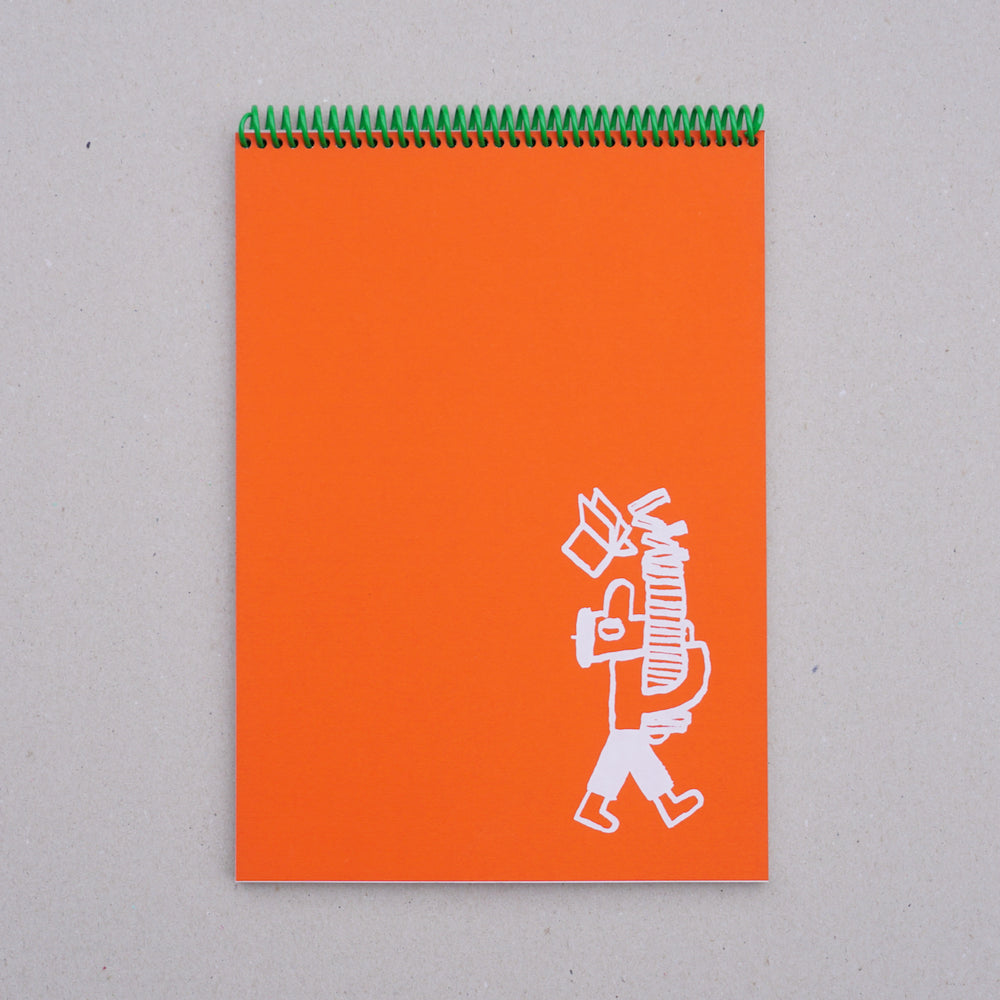 A4 NOTEBOOK by Jay Cover – Burnt Orange
Pages: 50, plain
Dimensions: 210 x 300 mm (A4)
Format: Coil-bound

Coil-bound notebooks made by hand at LCBA. Illustration by Jay Cover (one of our favourites from Making Books) foil-blocked onto G F Smith Extract (Ember) in 380gsm. Inner pages are plain in 130gsm. A4 size.
All proceeds from our fundraising editions go towards supporting the future of LCBA and ensure that we remain a unique and valuable resource in the UK.