COLORAMA CLUBHOUSE #18 by Leonie Ott, Bernadette Schweihoff, Jo Rüßmann, Colleen Anderhub, Shenja Schittkowski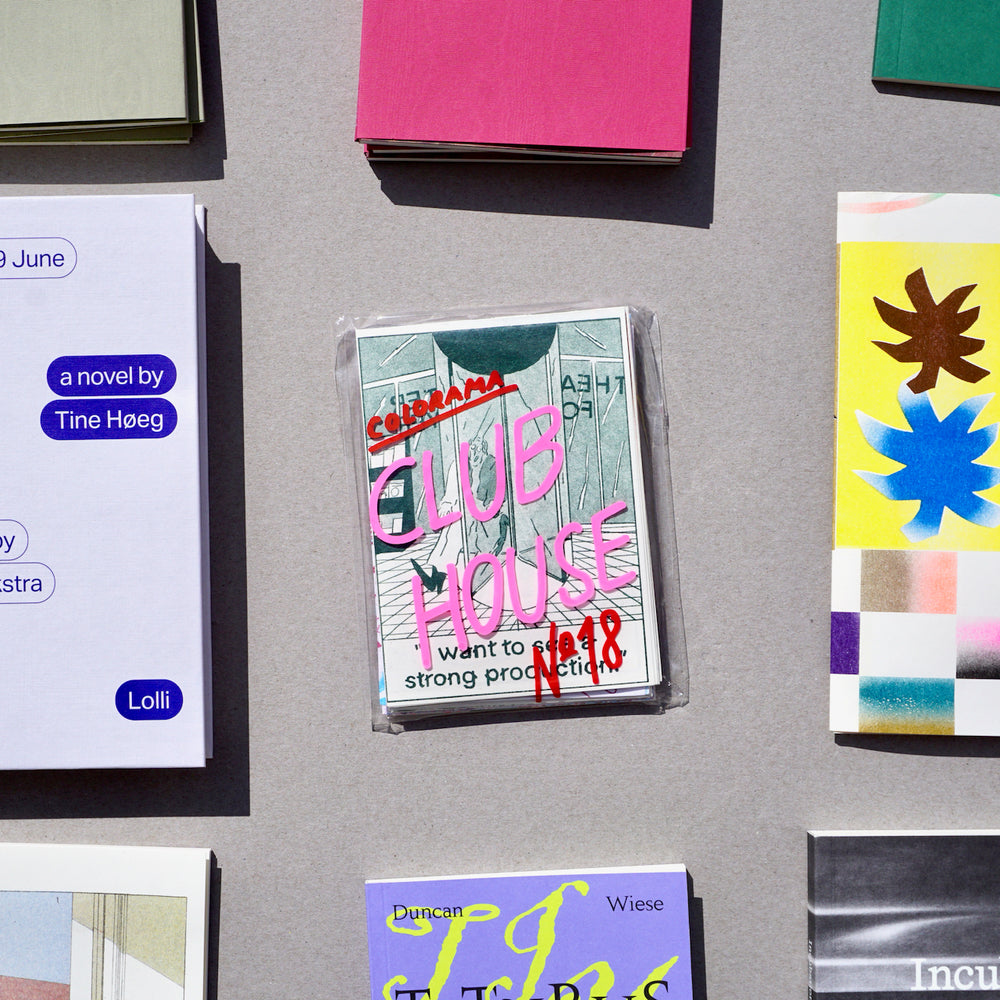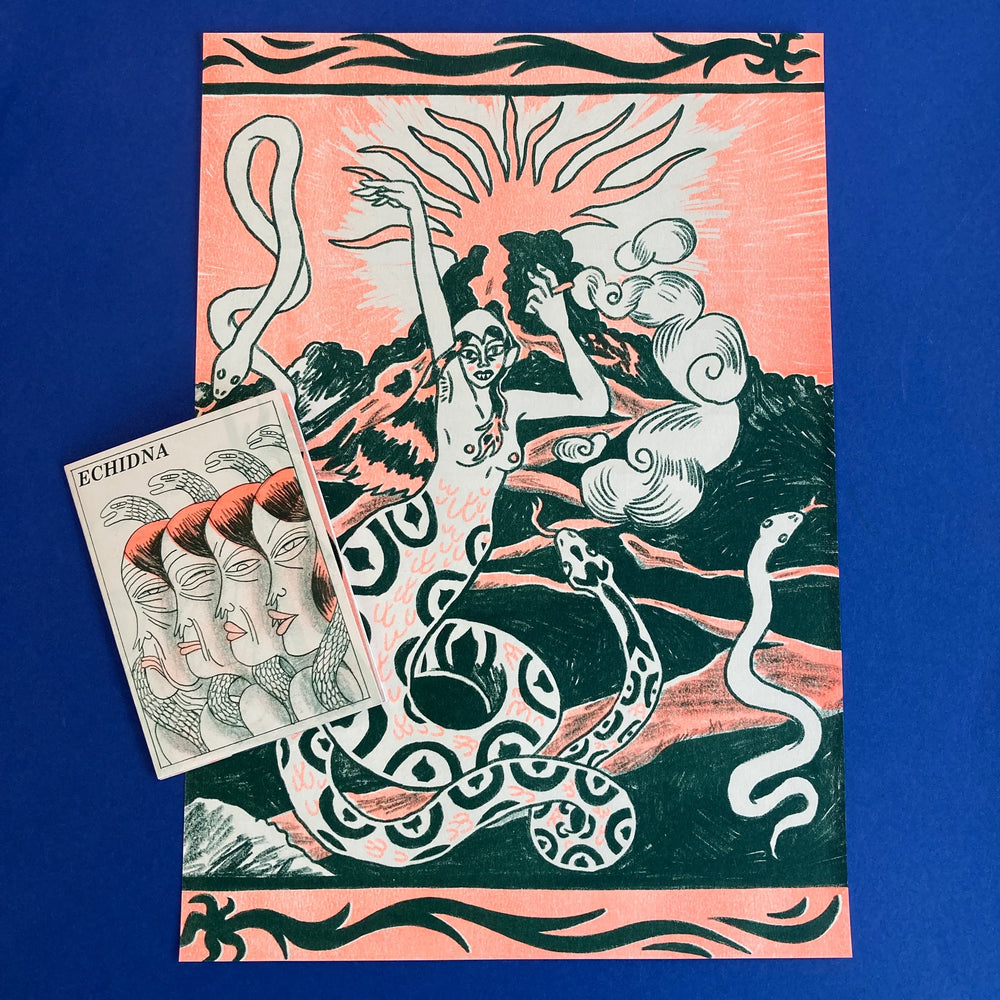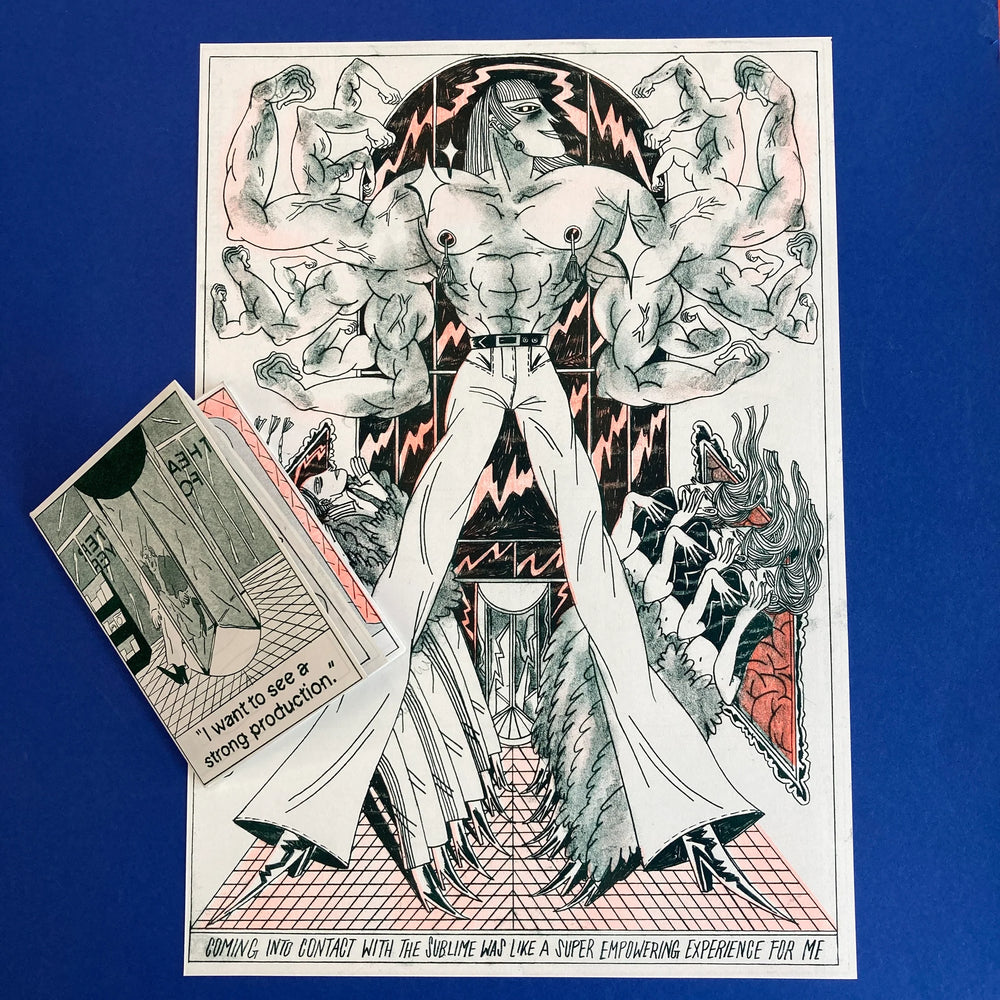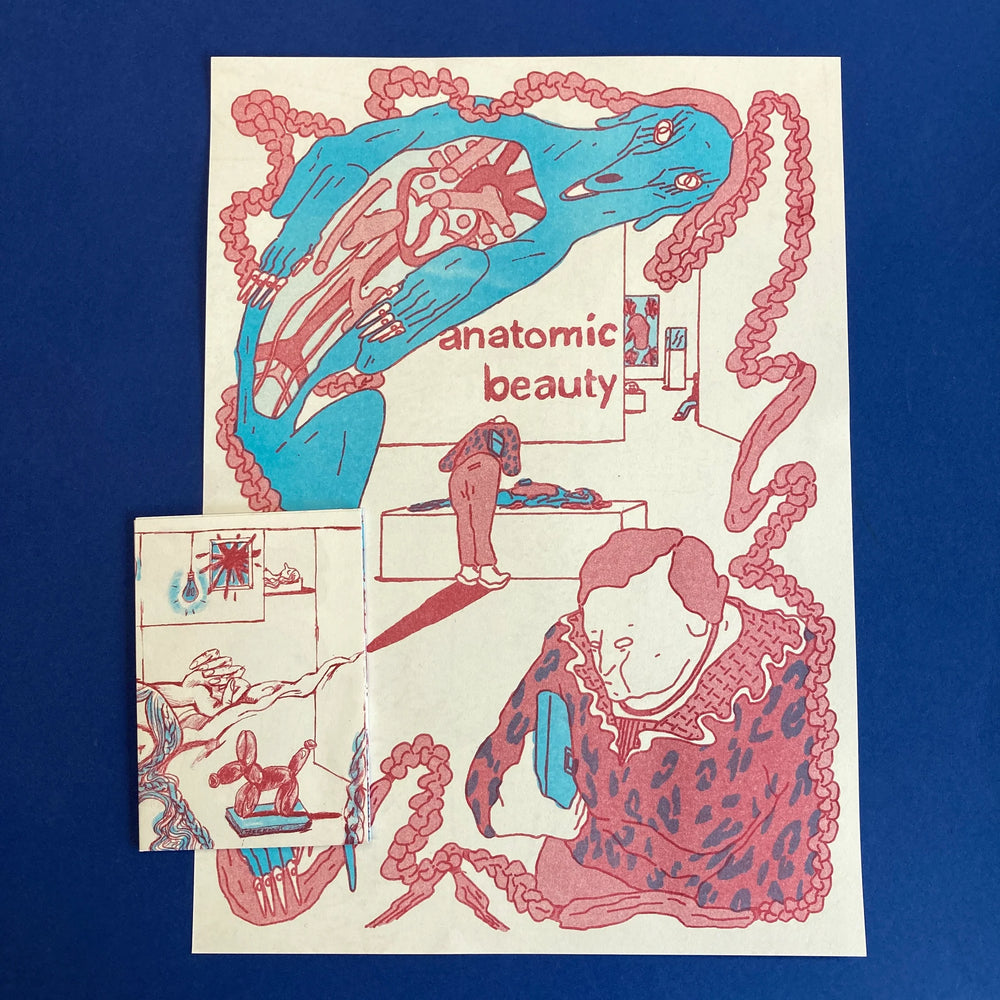 COLORAMA CLUBHOUSE #18 by Leonie Ott, Bernadette Schweihoff, Jo Rüßmann, Colleen Anderhub, Shenja Schittkowski
| | |
| --- | --- |
| Title | Clubhouse #18 |
| Author(s)/Editor(s) | Leonie Ott, Bernadette Schweihoff, Jo Rüßmann, Colleen Anderhub, Shenja Schittkowski |
| Publisher | Colorama |
| Pages | 416 |
| Dimensions | 100 x 142mm |
| Format | Five Riso-printed zines |
| Year | 2022 |
"5 Artists based in the Berlin area meet for a 1-day workshop to work collectively on a limited edition of riso printed zines. 
with contributions by:

Leonie Ott
Bernadette Schweihoff
Jo Rüßmann
Colleen Anderhub
Shenja Schittkowski

COLORAMA is a risoprinting studio and a publishing house based in Berlin - It is run by Johanna Maierski since 2015.

The Colorama publications feature the works of current comic-artists and an ongoing exploration of assembling and storytelling - they are presented at Art- and Comic book fairs worldwide."