PORTRAIT OF THE ARTIST AS A WRITER by Stefanie Leinhos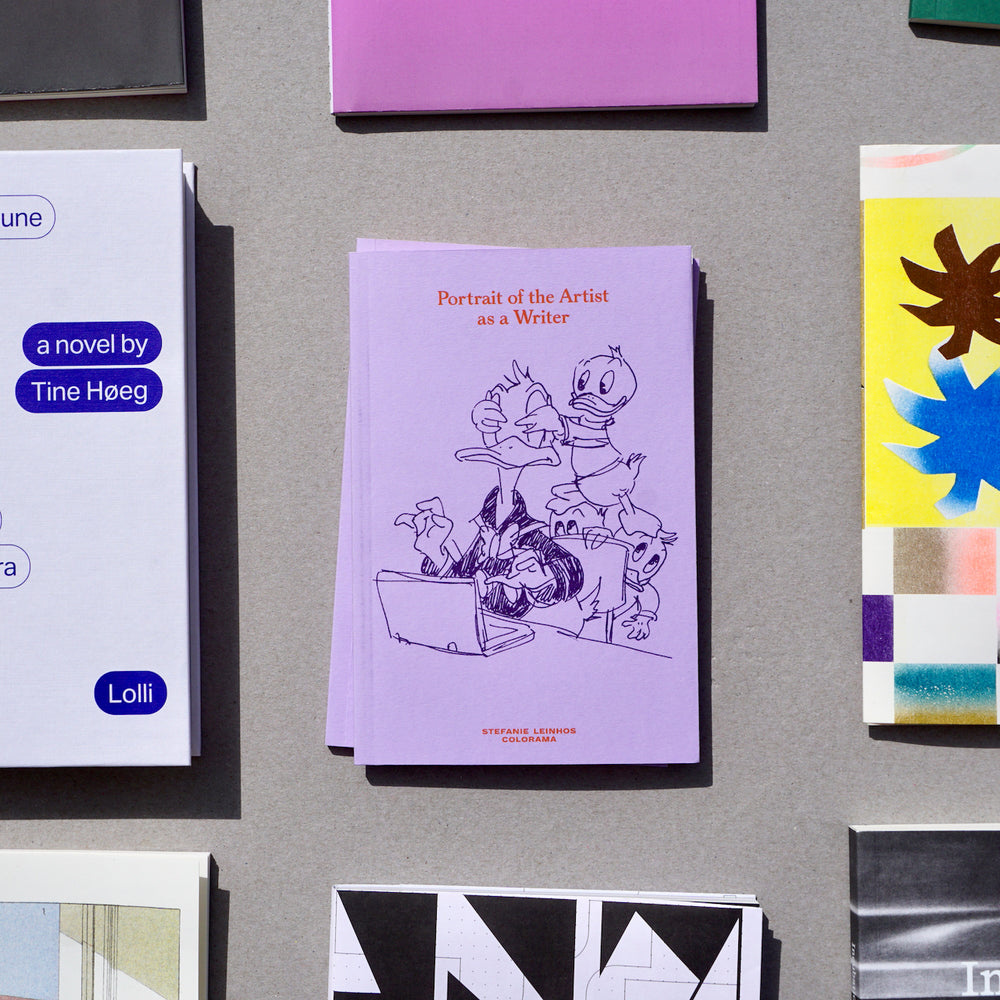 PORTRAIT OF THE ARTIST AS A WRITER by Stefanie Leinhos
| | |
| --- | --- |
| Title | Portrait of the Artist as a Writer |
| Author(s)/Editor(s) | Stefanie Leinhos |
| Publisher | Colorama |
| Pages | 74 |
| Dimensions | 120 x 180 mm |
| Format | Softcover |
| Year | 2022 |
"A collection of short stories, quotes and drawings about dinosaurs, gay lesbians and how to lose a joke at the lake. 60 pages risoprinted in Pumpkin and Purple. First edition of 300 copies. Published by Colorama.

COLORAMA is a risoprinting studio and a publishing house based in Berlin - It is run by Johanna Maierski since 2015.

The Colorama publications feature the works of current comic-artists and an ongoing exploration of assembling and storytelling - they are presented at Art- and Comic book fairs worldwide."