20m Spool of Washi Thread (Kami-ito)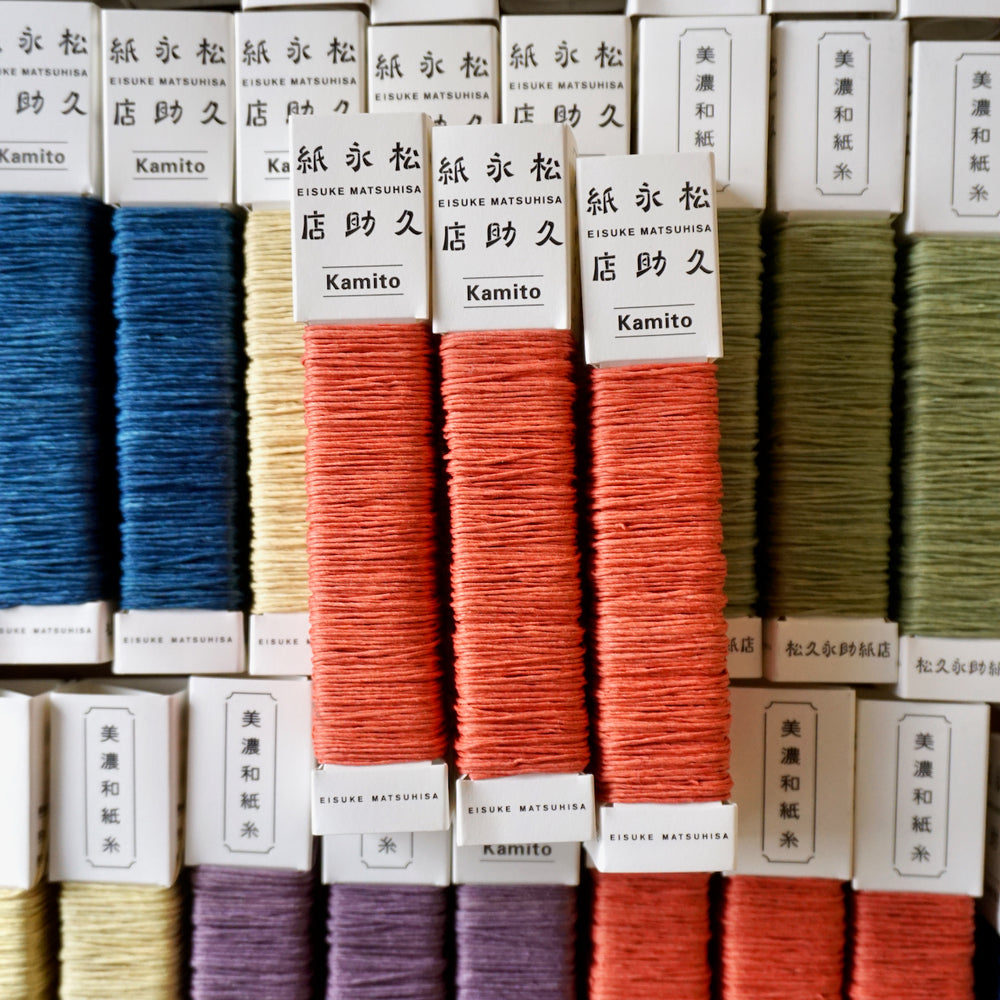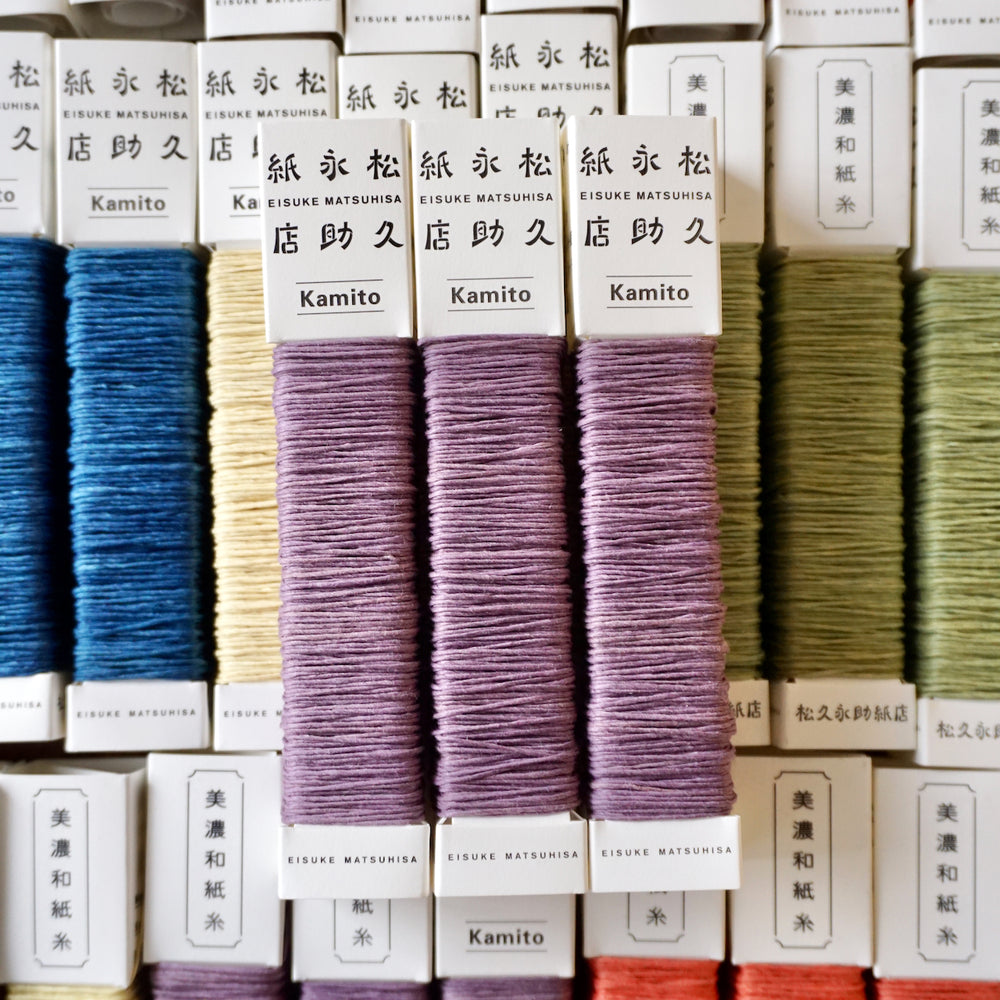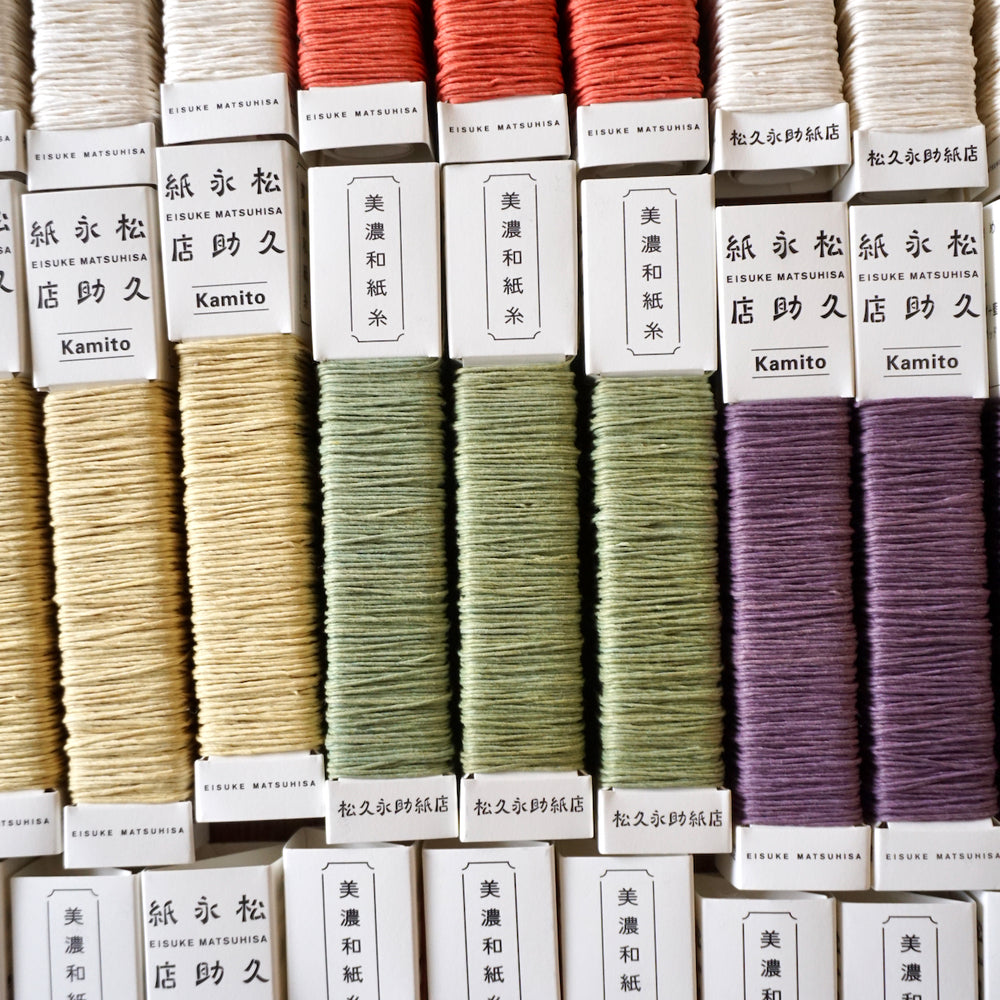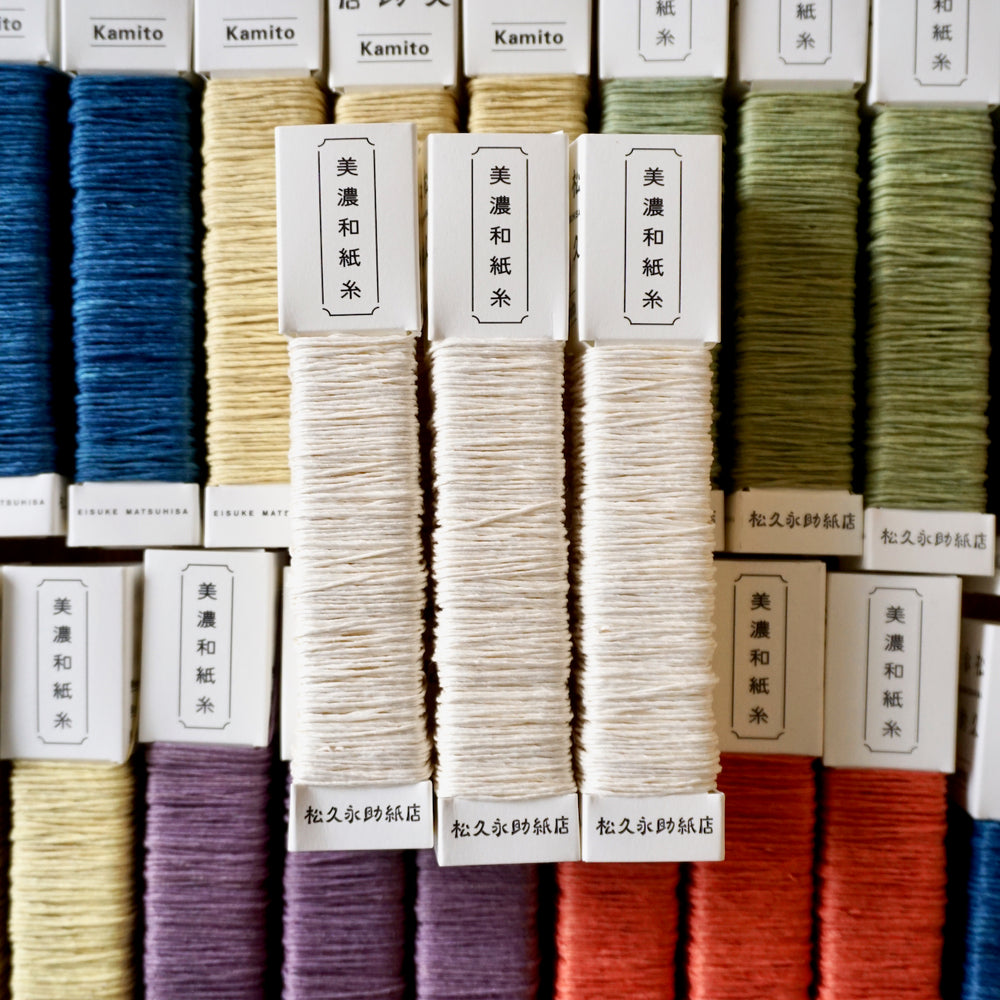 20m Spool of Washi Thread (Kami-ito)
20m Spool of Washi Thread (kami-ito), made from 100% washi.
Washi Thread, or kami-ito (紙糸) is made by twisting thin strips of traditional Japanese paper (washi). A light, delicate, and versatile thread used by craftspeople in Japan since the 17th century. We recommend the thread for stab bindings, pamphlets, and other craft projects.

The thread is dyed in a process using only natural dyes (草木染) which results in a unique colouration that can vary depending on the materials used and weather conditions. 


Colours:
White – Undyed

Red – Rubia Argyi
Blue – Indigo
Purple – Logwood
Green – Amur Cork Tree and Indigo
Yellow – Amur Cork Tree