BOOK WASTE BOOK by Temporary Services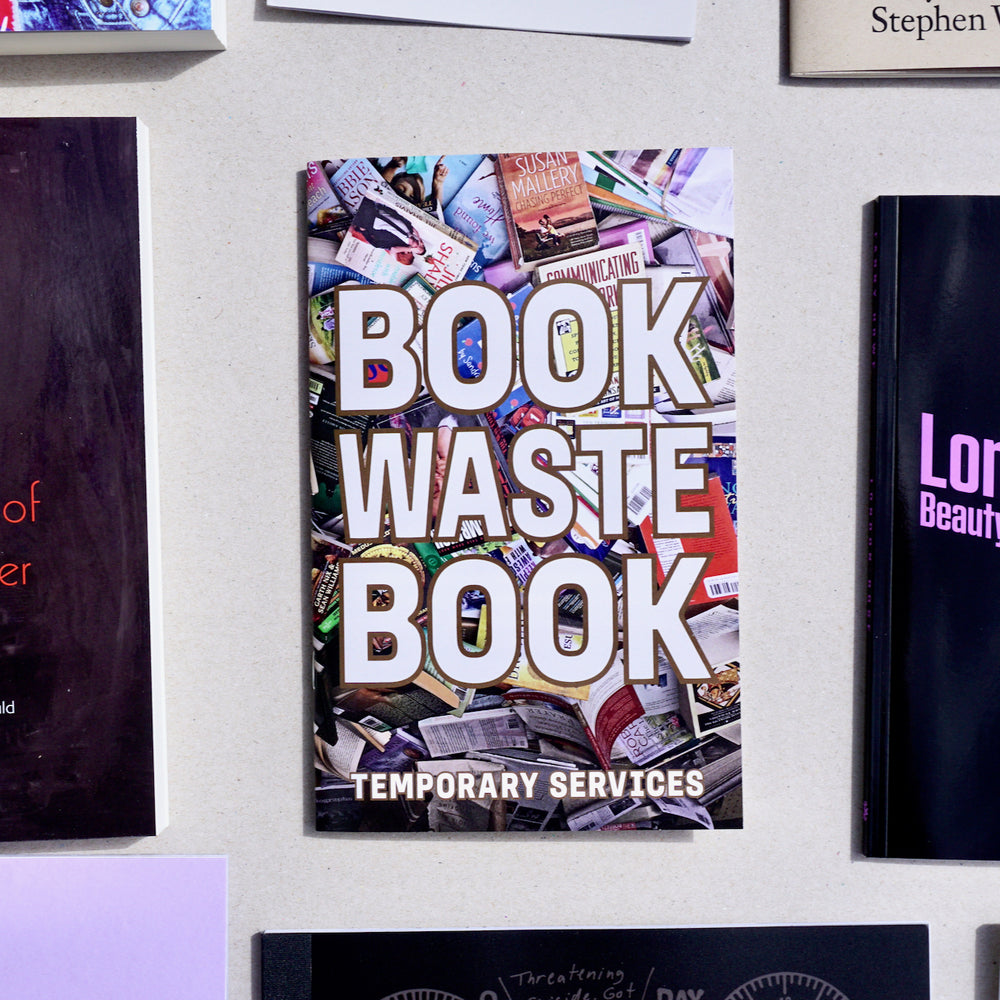 BOOK WASTE BOOK by Temporary Services
| | |
| --- | --- |
| Title | Book Waste Book |
| Author(s)/Editor(s) | Temporary Services |
| Publisher | Temporary Services, Half Letter Press |
| Pages | 48 |
| Dimensions | 138 x 217 mm |
| Format | Pamphlet |
| Year | 2022 |
"This publication by Temporary Services extends ideas explored in our earlier booklets Publishing in the Realm of Plant Fibers and Electrons and What Problems Can Artist Publishers Solve? Here we consider the various kinds of waste that are generated by making books, how we attempt to avoid wasteful ways of working, and suggested practices that others might consider. We teamed up with one of our favorite collaborators in recent years, Kione Kochi, who produced multiple new illustrations that appear throughout the booklet.

In addition to surveying critical ecological issues, the booklet functions as a working philosophy for our approach to publishing. Some section headings include: Hidden Publishing Waste, Damaged Goods & Dinged Corners, Avoiding Publishing Waste, Shipping & Packing Waste, Mass Market Waste, Artists' Books, Zines & Other Publications That Fly Under The Radar, Readers VS. Speculators & Longterm Circulation, Avoiding Overproduction, Printing Economics & Understanding Your Audience, and Pandemic Publishing Practices.

Every copy of this booklet includes two multi-color RISO-printed sheets that we recycled from our own waste stream—freshly overprinted on one sheet and left raw for the other—providing a multi-layered sampling of some publications produced by Half Letter Press, Temporary Services, Public Collectors and Breakdown Break Down Press. No two copies of this booklet are alike so readers will get to enjoy a touch of randomness in each edition."