FRÉDÉRIC BRULY BOUABRÉ: WORLD UNBOUND by Ugochukwu-Smooth C. Nzewi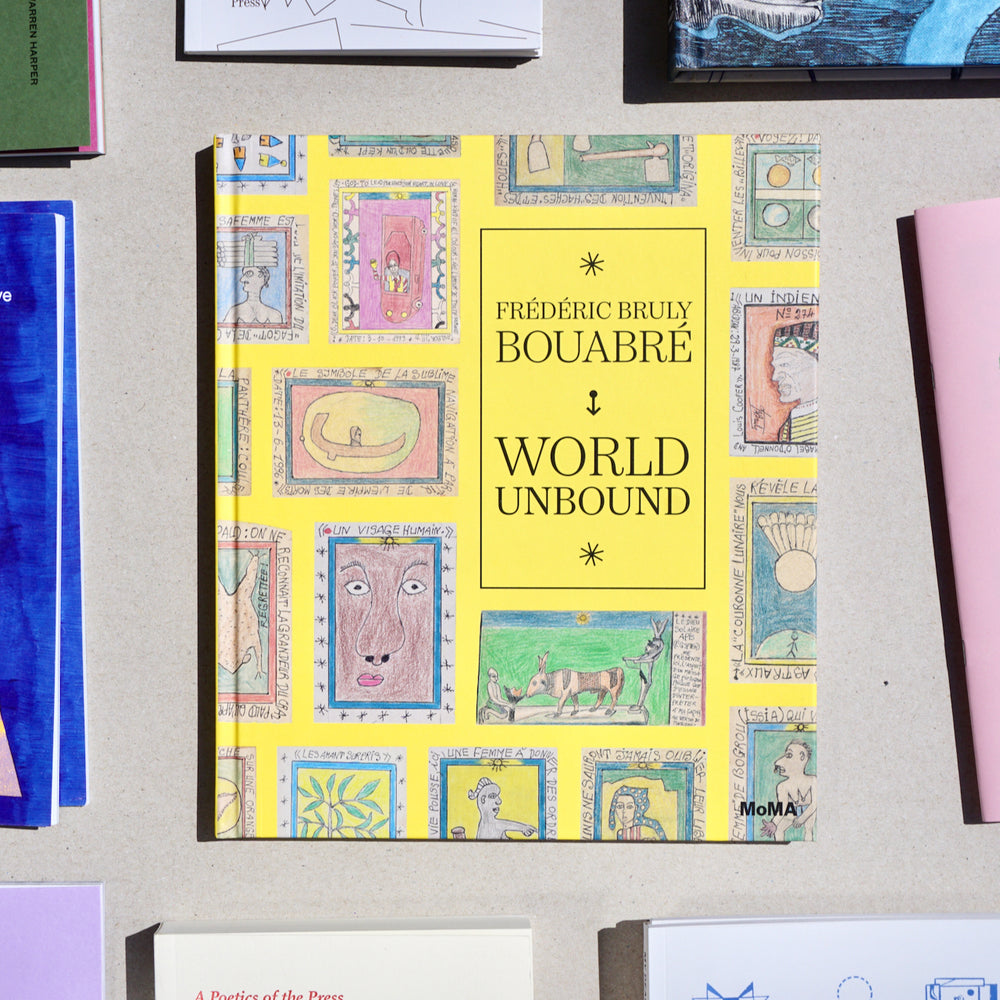 FRÉDÉRIC BRULY BOUABRÉ: WORLD UNBOUND by Ugochukwu-Smooth C. Nzewi
| | |
| --- | --- |
| Title | Frédéric Bruly Bouabré: World Unbound |
| Author(s)/Editor(s) | Ugochukwu-Smooth C. Nzewi  |
| Publisher | Museum of Modern Art  |
| Pages | 96 |
| Dimensions | 236 x 276 mm |
| Format | Hardcover |
| Year | 2022 |
The Ivorian artist Frédéric Bruly Bouabré created an unmistakable and entirely unique body of work, first as a writer and linguist, and then in a dazzling series of colorful drawings on a multitude of subjects, from his native Bété culture to the urban milieu of Abidjan to the all-encompassing themes of fraternity, equality and global understanding. All but unknown even in his home country of Côte d'Ivoire, Bouabré found international recognition in 1989 when he participated in the landmark Paris exhibition Magiciens de la terre, and his work has since been the subject of solo and group exhibitions around the world.

Published to accompany the first museum survey of Bouabré's work in North America, this catalog offers a vivid account of the artist's long and multifaceted career, including a detailed chronology of his life and reproductions of more than six hundred of his drawings. An essay by curator Ugochukwu-Smooth C. Nzewi introduces Bouabré to a new audience, illuminating his significance as both an important African creator and one of the most intriguing artists of the 20th century.

Frédéric Bruly Bouabré (1923–2014) started his career as a bureaucrat in the French colonial administration but reinvented himself as a self-taught ethnologist and artist in Côte d'Ivoire, his home country. After developing a written syllabary for the oral culture of his Bété people, he turned to drawing as a way to unite Bété subjects with broader themes of human experience. His work attracted global interest, leading to major exhibitions and biennials since its art-world debut in 1989.