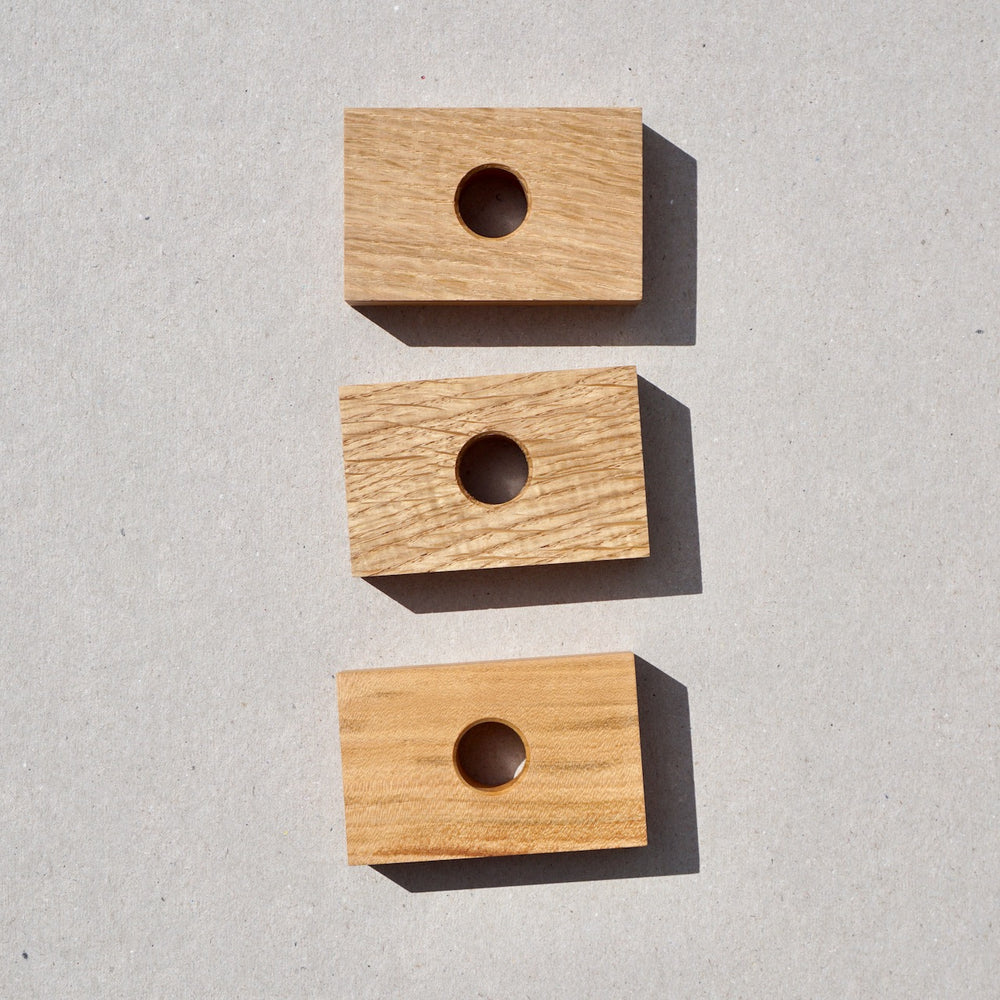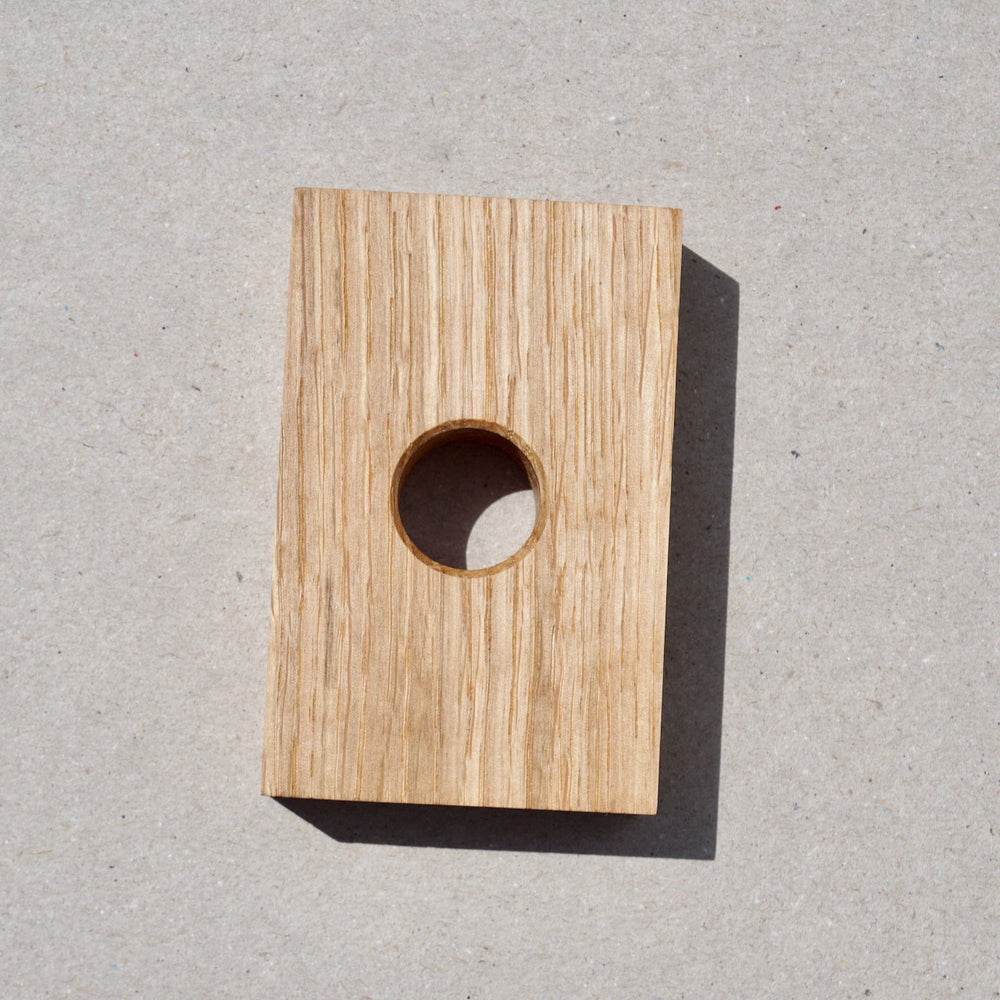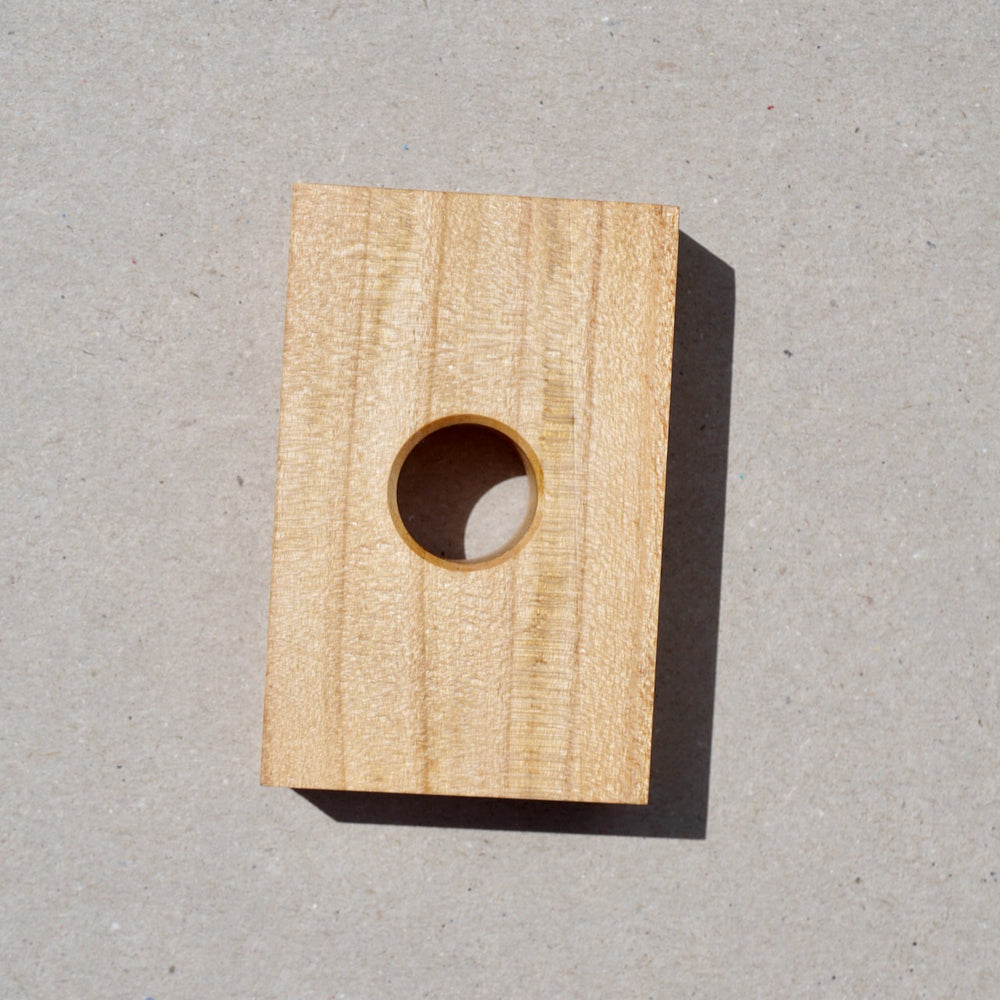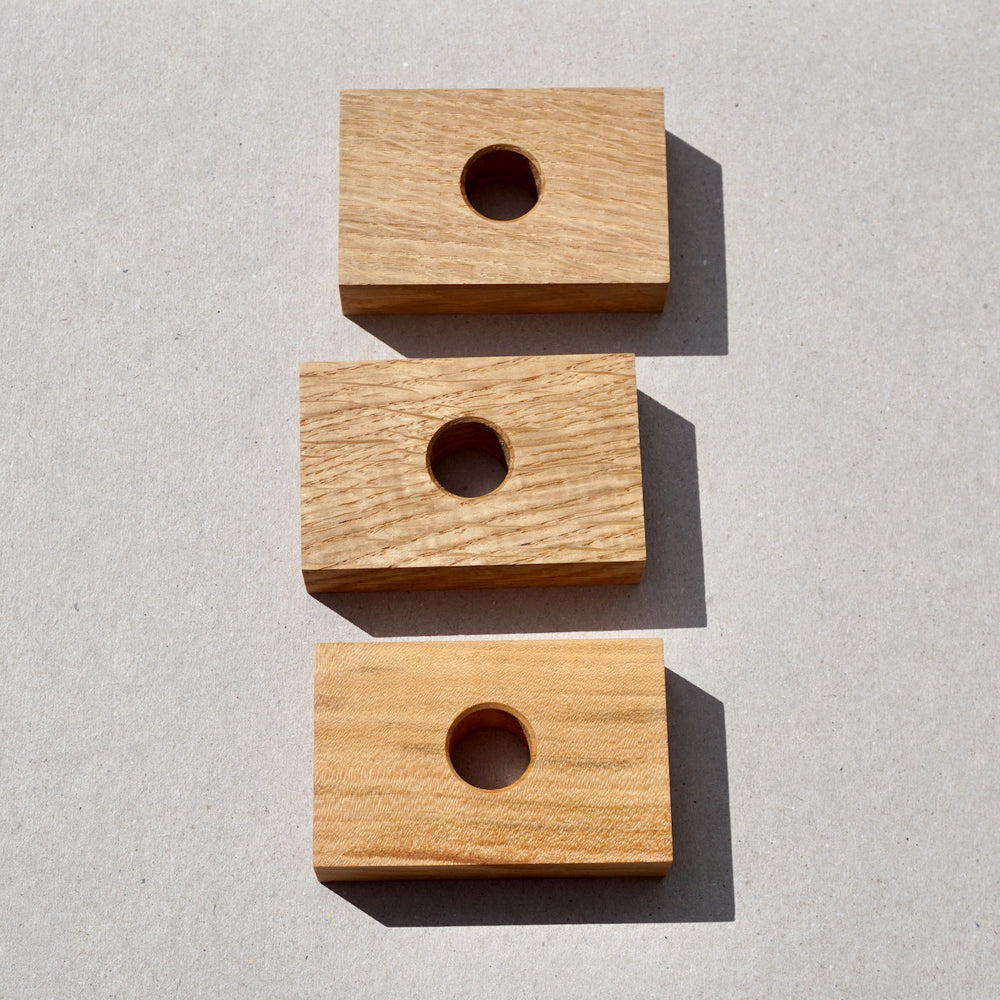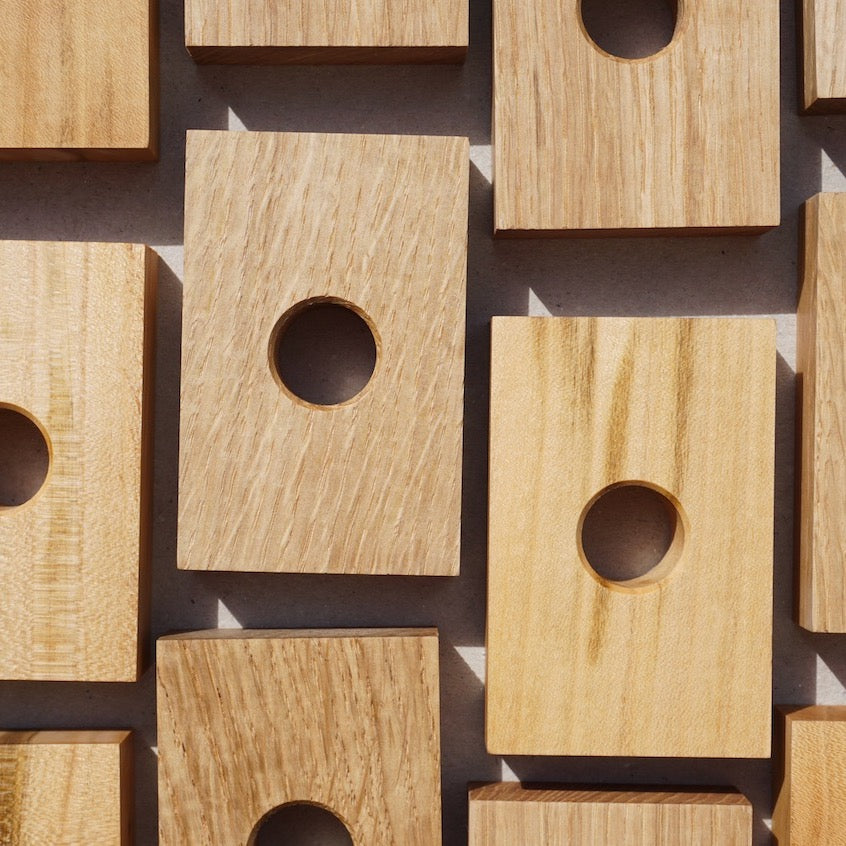 Size: 55 × 85 × 22 mm (20mm hole)
Material (two options):
European Oak (FSC) / Cherry, felled in London (Camden)
Handmade by Mentsen
A traditional Japanese tool used to ensure a square edge in bookbinding and box making. Used in the bindery for squaring box walls, book blocks or stacks of paper, and for rounding spines. A useful tool to have in any studio.

Comes in two different materials: European Oak (FSC) and Cherry. The cherry comes from a timber supplier that repurposes fallen urban trees into hardwood timber – this particular supply is from a cherry tree that was felled in Camden, London.
Handmade by our friends Mentsen. Mentsen is a London-based design practice established in 2011 and a partnership between two Japanese designers, Yasuyuki Sakurai and Risa Sano. The studio name, meaning 'surfaces and lines' in Japanese, references to working in different mediums and scales.