MIND READER by Ira Yonemura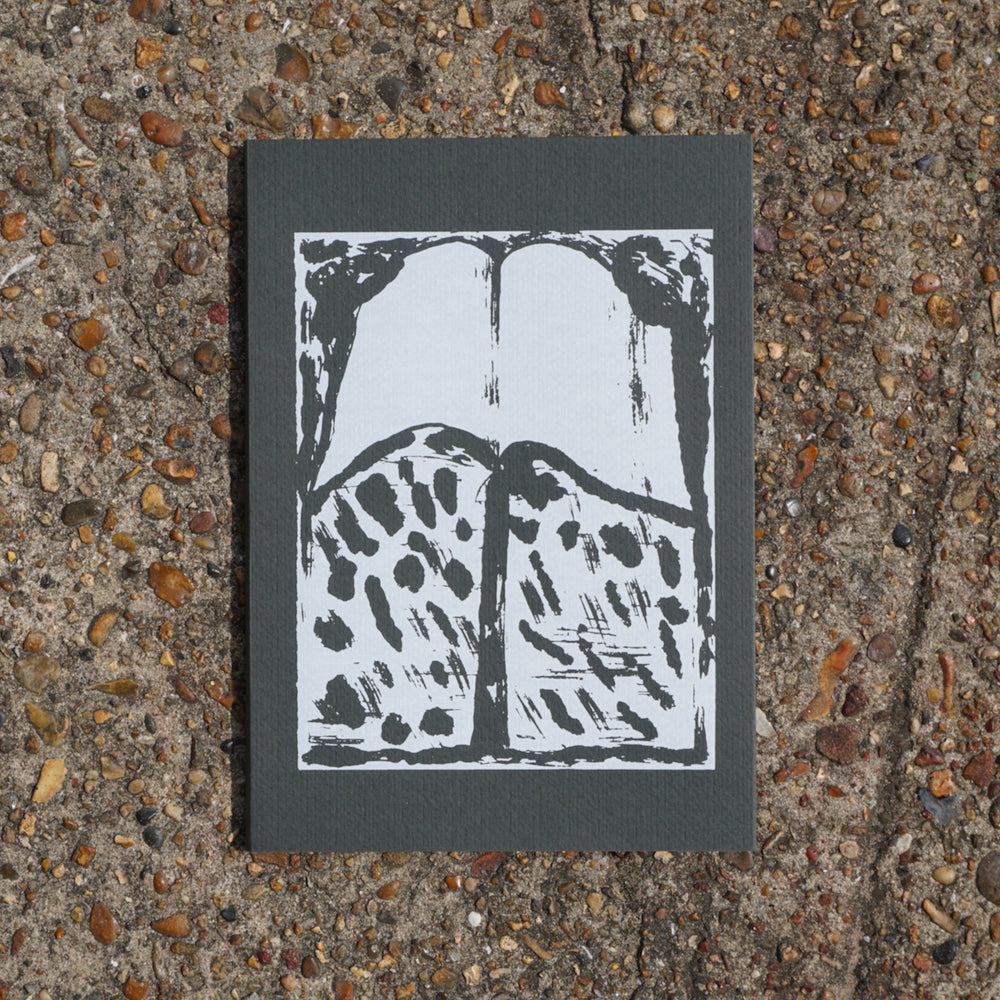 MIND READER by Ira Yonemura
| | |
| --- | --- |
| Title | Mind Reader |
| Author(s)/Editor(s) | Ira Yonemura, Jessica Higgins |
| Publisher | Tenderbooks Imprint |
| Pages | 32 |
| Dimensions | 165 x 230 mm |
| Format | Softcover, first edition of 100 copies |
| Year | 2023 |
"There is a Sufi story she was fond of that had the Charlie Chaplinesque figure of the Mullah Nasruddin in the middle of the night going round and round a lamppost on his knees. Asked what he was doing, he said he was looking for his keys. Where did you drop them? Oh, over there, the mullah says, indicating a spot a good distance away. So why are you looking for them here? There's more light here, says the mullah."
MIND READE
R is a new book and series of drawings by Ira Yonemura with a new text by Jessica Higgins. The book picks up where
Light reading, gold gutter, failed delivery
(Sunday's Prints / Good Press, 2019) left off; drawings of books and the letter
I
, feeling the ground for something lost.
Ira Yonemura (Kagoshima, Japan) is an artist based in London working predominantly in drawing and publishing.