PETRO-SUBJECTIVITY: DE-INDUSTRIALIZING OUR SENSE OF SELF by Brett Bloom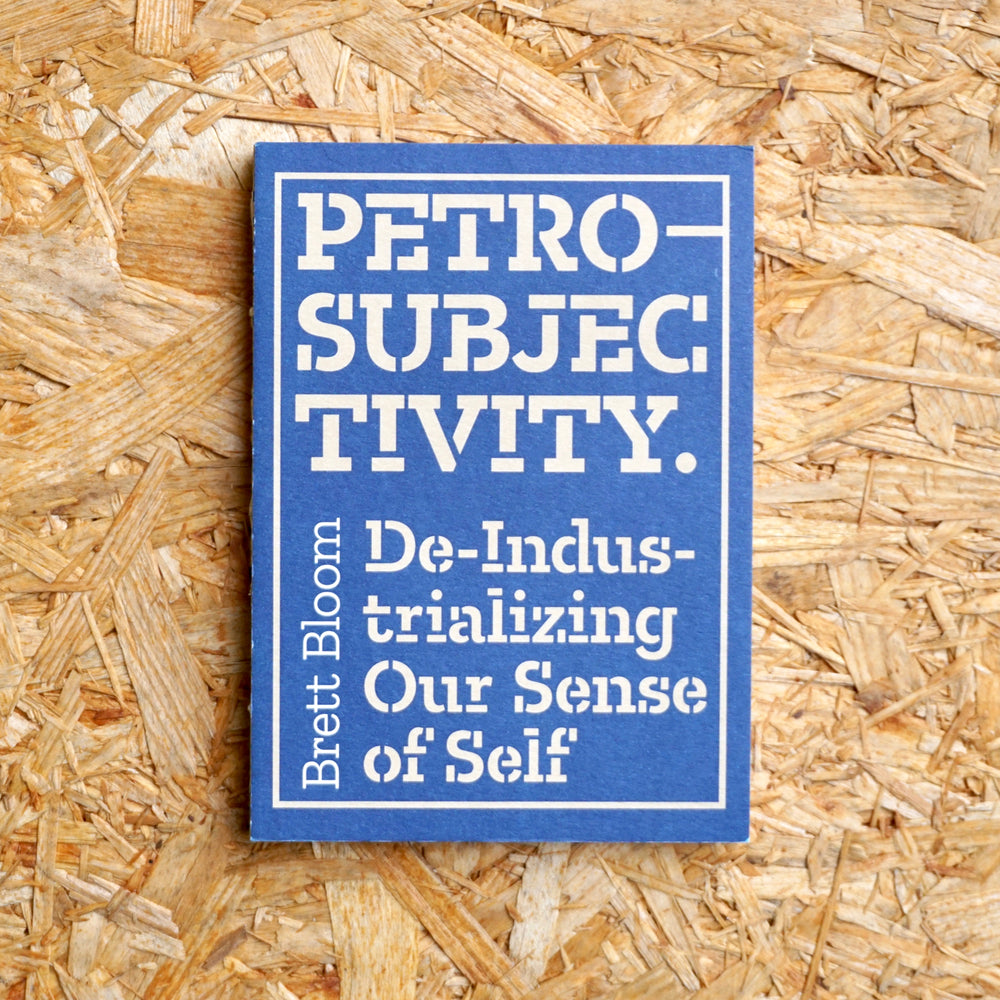 PETRO-SUBJECTIVITY: DE-INDUSTRIALIZING OUR SENSE OF SELF by Brett Bloom
| | |
| --- | --- |
| Title | Petro-Subjectivity: De-Industrializing Our Sense of Self |
| Author(s)/Editor(s) | Brett Bloom |
| Publisher | Breakdown Break Down Press |
| Pages | 108 |
| Dimensions | 100 x 140 mm |
| Format | Hardcover |
| Year | 2018 |
This book by Brett Bloom is an investigation of petro-subjectivity and how it shapes the things we do and inhibits our capacities to think future ways out of it.
In the introduction Bloom elaborates:
Petro-subjectivity is something that each of us experiences constantly. It is a sense of self and the world that shapes who we are and how we think. It stems in part from the fact that the use of oil is present in every thing we do. It has shaped the concepts that govern our thinking. Our use of language and the basic concepts that structure our existence are breathed through the logic of oil relationships and form the metaphoric universe we bathe ourselves in when we speak to one another about who we are, what we do and what the world around us consists of. We will have to build the culture that will get us out of this situation. Artists mobilize culture, stories, and how we can see ourselves and are key actors in de-industrializing ourselves and our future. This book begins to articulate what this could look like for a mult-generational project to get oil out of our sense of self.