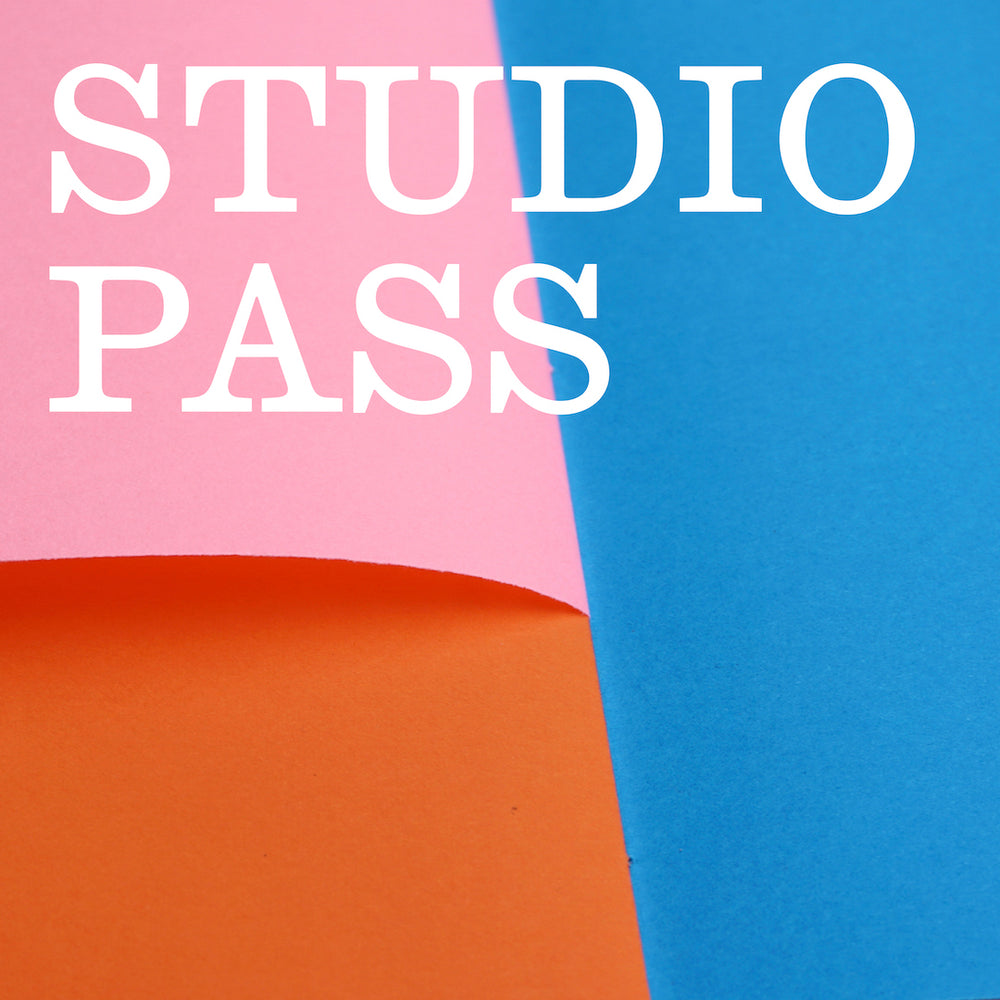 Access to work/desk space and all letterpress, bookbinding, foil blocking, Risograph and print finishing equipment during opening hours
Free monthly induction sessions in foil blocking, letterpress, perfect binding, and Risograph
10% discount on workshops
10% discount on books and materials from the LCBA Shop
Invitation to all LCBA special events
If you have previously taken workshops at the London Centre for Book Arts or have similar experience, the Studio Pass is a flexible way to work independently, with occasional guidance, on your own projects using the unique facilities at the Centre. A Studio Pass gives you access to all letterpress, bookbinding, foil blocking, Risograph, and print finishing equipment during opening hours. 

Choose from 5 Sessions (£150) or 10 Sessions (£250). Passes are valid for six months after purchase, and can be topped-up thereafter or when sessions run out.
For questions, and to see which pass is right for you, please email us at hello@londonbookarts.org or call the studio on 020 8510 9810.
Find a detailed list of the available equipment and tools at LCBA.  Access is subject to availability.