THE TILT: AN ANTHOLOGY by The Lit Platform, Stranger Collective, No Bindings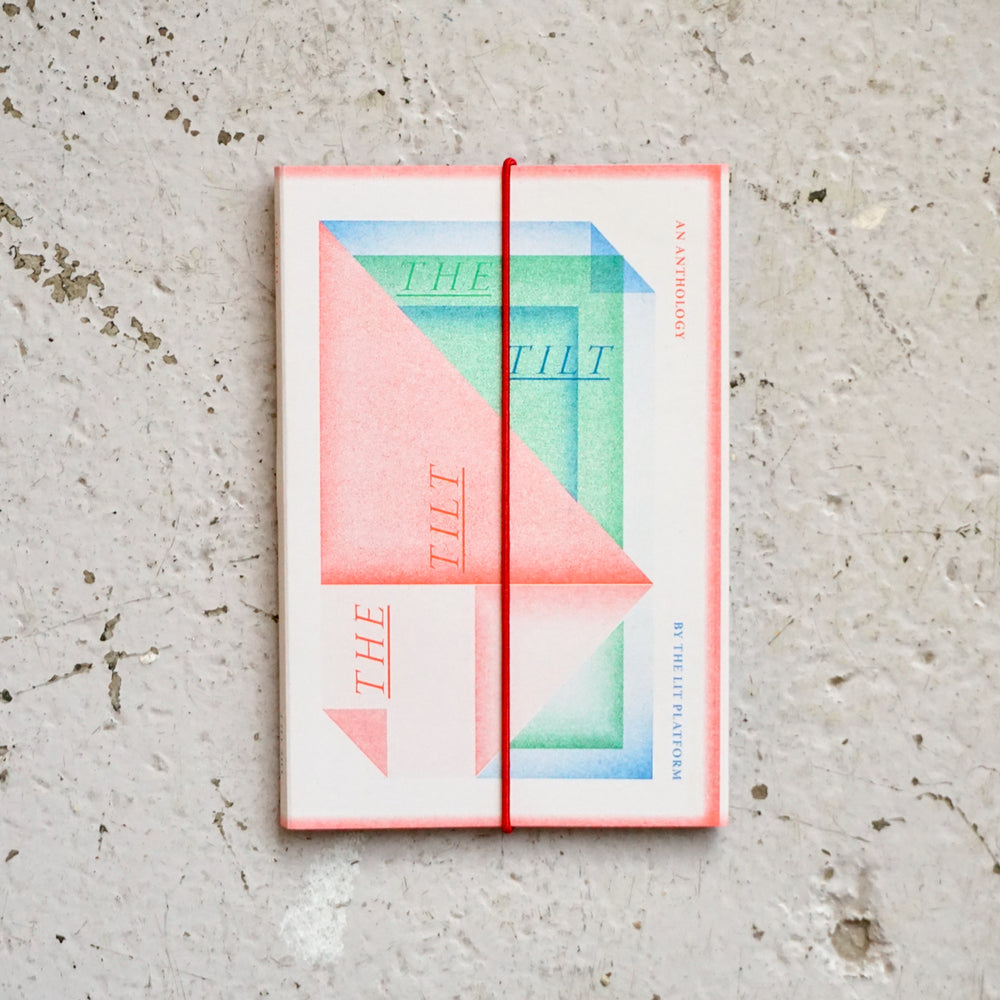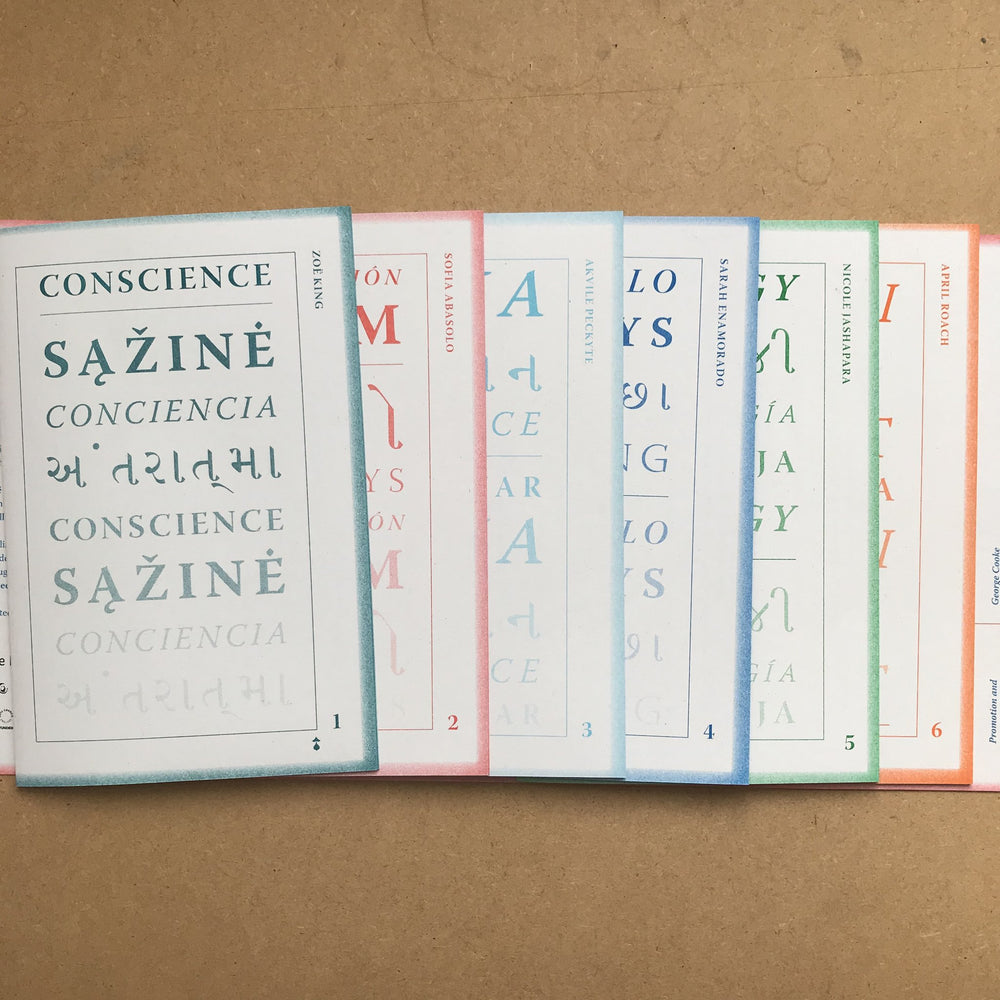 THE TILT: AN ANTHOLOGY by The Lit Platform, Stranger Collective, No Bindings
| | |
| --- | --- |
| Title | The Tilt |
| Author(s)/Editor(s) | |
| Publisher | The Lit Platform, Stranger Collective, No Bindings |
| Pages | |
| Dimensions | 148 x 210 mm |
| Format | Softcover, a collection of six pamphlets, Riso-printed |
| Year | 2021 |
Produced by The Lit Platform, Stranger Collective and No Bindings – The Tilt is an anthology of new writing, a provocation to the publishing industry.
This collection calls for change. The Tilt aims to reset the balance, to lift up new voices and to shift our perspectives. Each chapter is unique to the writer in genre, theme and form, but shares the same reflection – what does it mean to belong?
Made up of six separate staple-bound pamphlets and a wraparound cover, The Tilt has been riso-printed in seven different coloured inks by Earthbound Press, and hand-finished with an elastic tie.
There are only 200 copies in this beautiful limited edition run.
The Tilt features:
When is a prize not a prize? When it's a stand. An interview with Jhalak Prize founder Sunny Singh
A fist-clenching, furious story of female survival
An essay on the new voices in nature writing keeping hope and change alive
A love letter to LGBT representation
We Paint With Our Eyes Open, a reflection on diverse heroines
An exclusive short story by dystopian novelist Amy Lilwall
Writing by a publishing newcomer on the price we all pay for social capital

Writers:
Zoe King, Sam Jordison, Clare Howdle, Sofia Abasolo, Yara Rodrigues-Fowler, Wyl Menmuir, Sarah Enamorado, Jessica J.Lee, Praytusha, Nicole Jashapara, Amy Lilwall, April Roach, C.J. Flood, Akvile Peckyte, Emily Black, Anna Kiernan
Art direction and cover design:
Phyllida Bluemel
Illustrations:
Esther McManus
Danielle Doobay
Miranda Latimer