CAN YOU HEAR ME? MUSIC LABELS BY VISUAL ARTISTS by Francesco Spampinato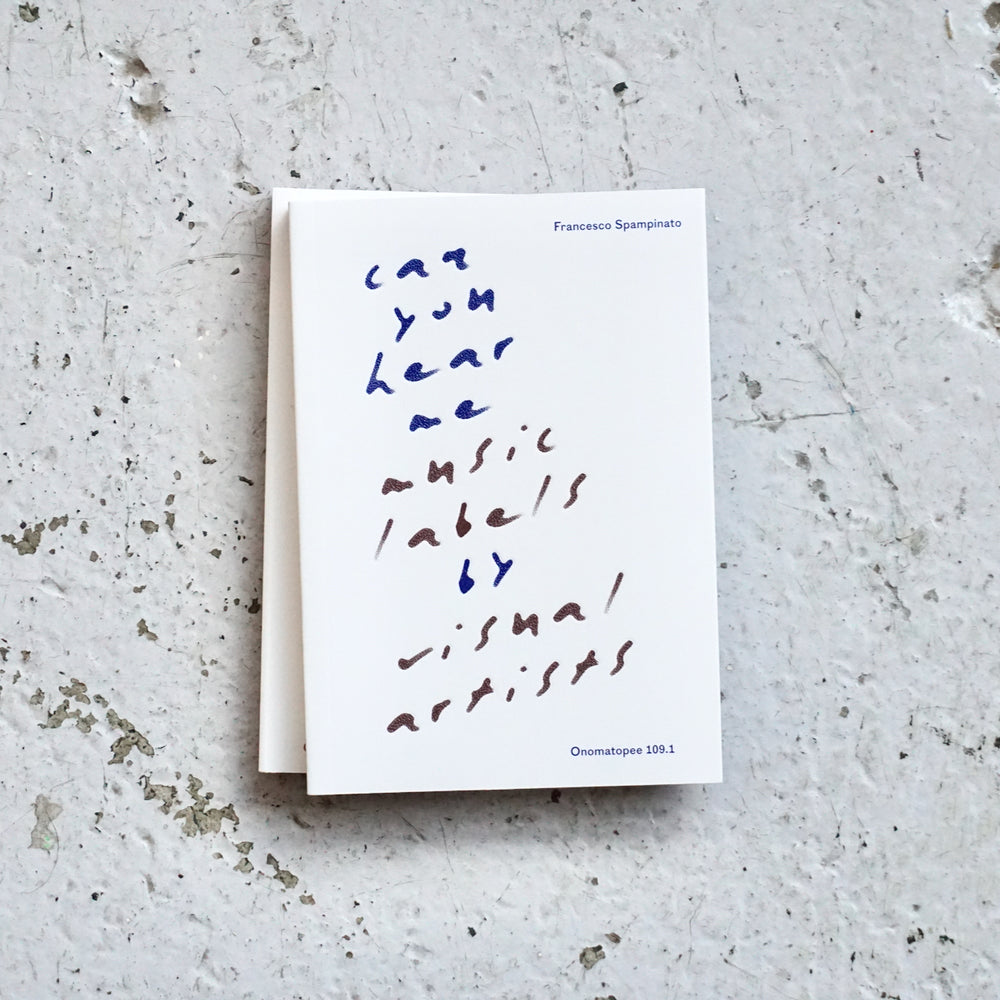 CAN YOU HEAR ME? MUSIC LABELS BY VISUAL ARTISTS by Francesco Spampinato
| | |
| --- | --- |
| Title | Can You Hear Me? Music Labels by Visual Artists |
| Author(s)/Editor(s) | Francesco Spampinato |
| Publisher | Onomatopee |
| Pages | 160 |
| Dimensions | 110 x 150 mm |
| Format | Softcover |
| Year | 2015 |
Can You Hear Me? Music Labels by Visual Artistsis the first survey on the obscure and fascinating phenomenon of record labels founded and run by visual artists. It reflects on the way these extra-artistic activities contribute to redefining the role of the contemporary artist as a catalyst of intellectual energies and producer of cultural processes at large. Moreover, it tries to understand if and how these activities challenged the art world's static and modern perception of art and art works.
Spanning 1980 to 2015, the project zooms in on 25 record labels from Europe, the United States and Mexico, touching upon their position in a wider tradition of independent music, art rock and artists' mock enterprises; their performative features; their collective and participative nature; and the D.I.Y. ethos embodied in the production of records and ephemera. As a direct extension of the book, the exhibition presents original artworks, records, ephemera, videos, and rare archival treasures.
RECORD LABELS FEATURED
Arcangel Surfware, Avant/Savant, Awesome Vistas, Beige Records, Chicks on Speed Records, Compound Annex, D.S. al Coda, Decemberism, Distributed History, Duchess Archive, Earhole Productions, Elektro Music Department, Hyena, Kalup Linzy Studio, Leiterwagen, Make it Happen, Musicsystem, Nuevos Ricos, raster-noton, Synchronic, Tartown Record Co., Teenage Teardrops, Villa Magica, Von Archives, and Wierd.
ARTISTS FEATURED
Carlos Amorales, Cory Arcangel, John Amrleder and Sylvie Fleury, Jean-Michel Basquiat, Johanna Billing, Matthew Brannon, Chicks on Speed, Paul B. Davis, Destroy All Monsters, Cali Thornhill Dewitt, Dexter Sinister, DJ Spooky, Chris Johanson, Mike Kelley, Kalup Linzy, Lucy McKenzie, Carsten Nicolai, Albert Oehlen. Daniel Pflumm, Seth Price, Pieter Schoolwerth, SUPERFLEX, Mika Tajima, Nico Vascellari, Andy Warhol, and Alex Waterman.