CRACK UP – CRACK DOWN: THE 33RD LJUBLJANA BIENNIAL OF GRAPHIC ARTS by Slavs and Tartars, M. Constantine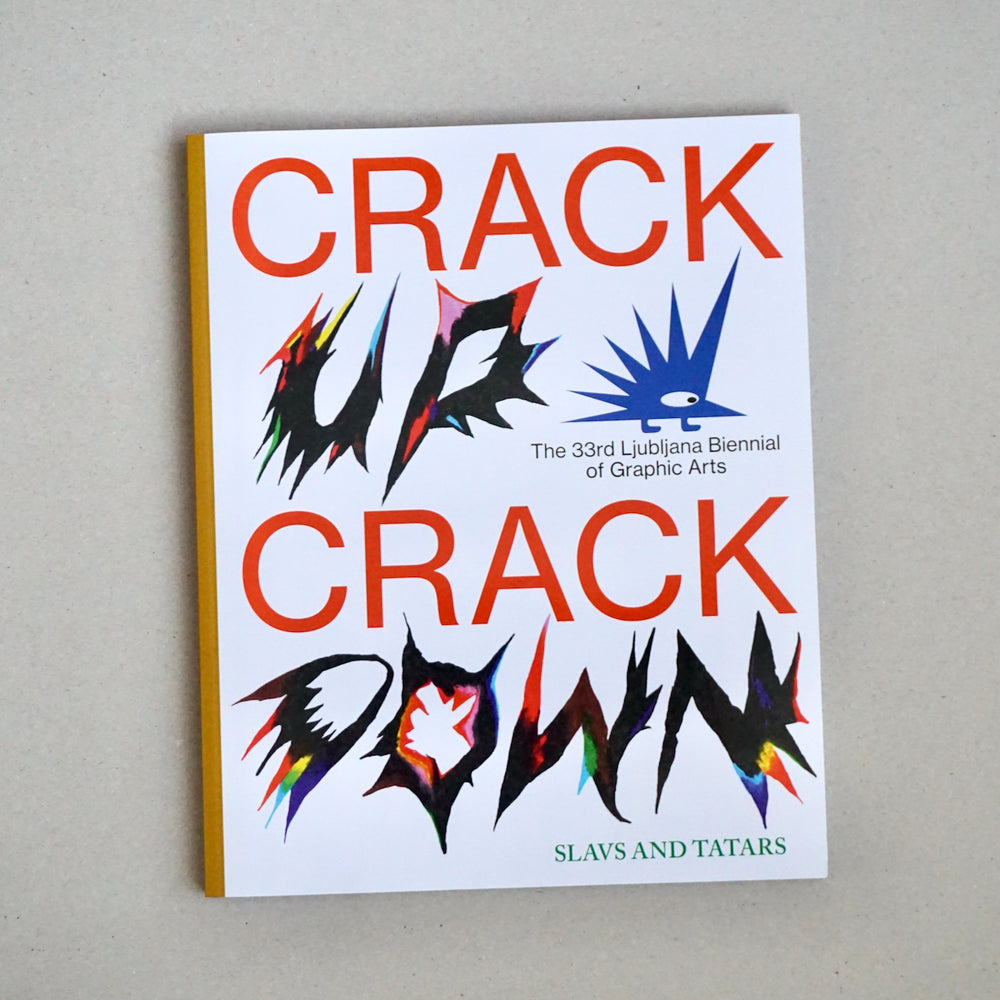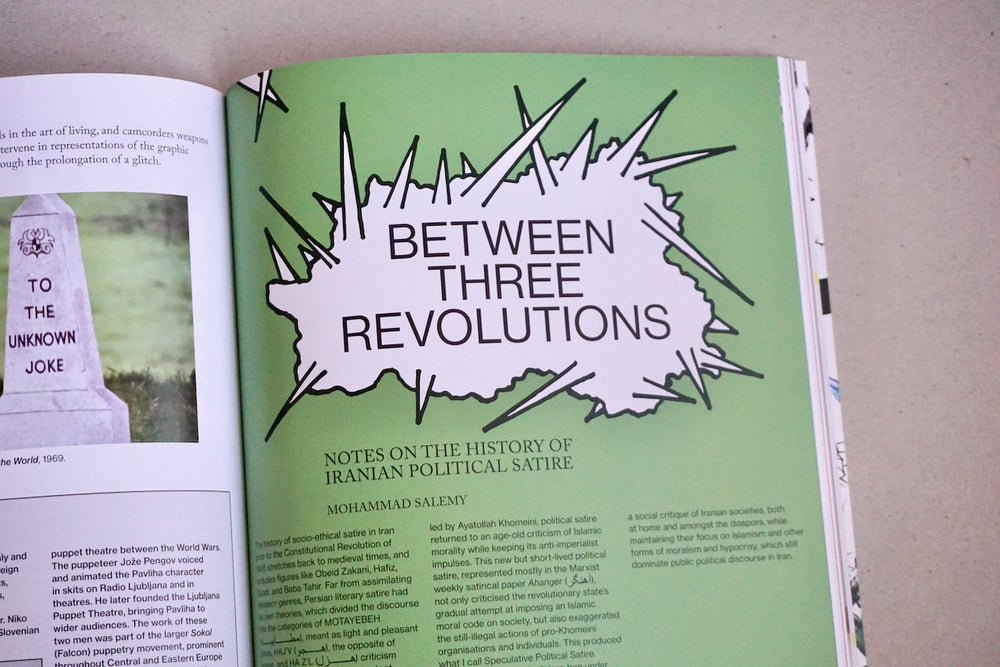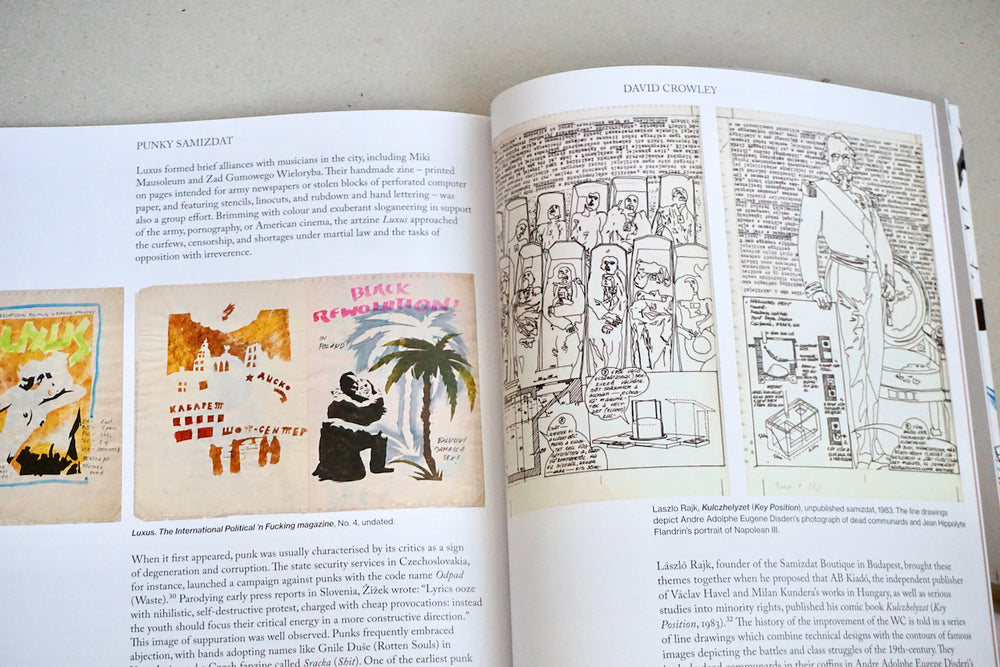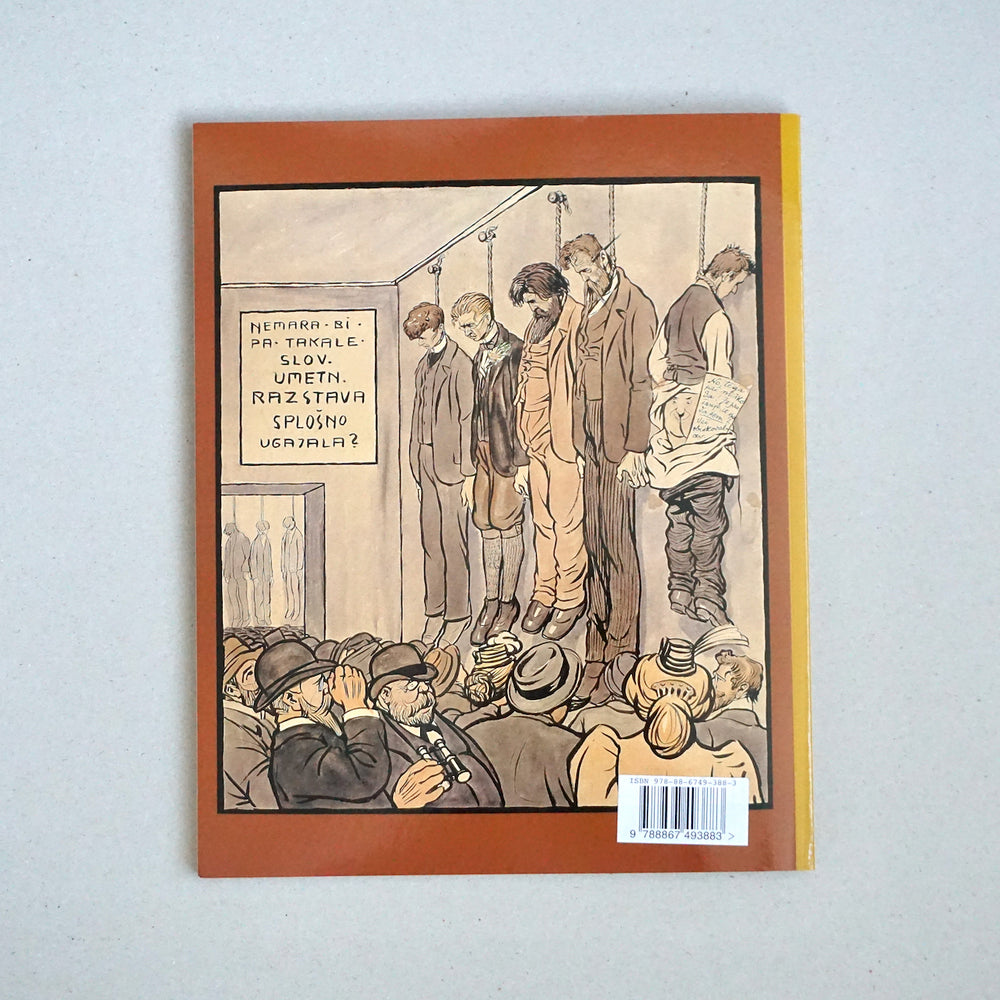 CRACK UP – CRACK DOWN: THE 33RD LJUBLJANA BIENNIAL OF GRAPHIC ARTS by Slavs and Tartars, M. Constantine
| | |
| --- | --- |
| Title | CRACK UP – CRACK DOWN: The 33rd Ljubljana Biennial of Graphic Arts |
| Author(s)/Editor(s) | Slavs and Tatars, M. Constantine |
| Publisher | Mousse Publishing |
| Pages | 122 |
| Dimensions | 230 x 284 mm |
| Format | Softcover |
| Year | 2019 |
Essays on graphics and satire: Slavs and Tatars curate the 33rd Ljubljana Biennial of Graphic Arts.
"We live in sour times, and such sour times require sweet-and-sour methods. With the rise of social media, comedians as politicians, and populism, there has recently been vigorous debate over who constitutes 'the people.' For more than a couple millennia, satire has been a particularly contested genre to explore such questions, via varying degrees of serious invective or jocular teasing. Is each joke, as George Orwell maintained, a tiny revolution? Or does laughter and satire deflate the pressures and tension which could otherwise lead to political upheaval?"—Slavs and Tatars
As the accessibility of print brought about a proliferation of satirical periodicals in the early 20th century (Slovenia's Pavliha, Germany's Simplicissimus, the UK's Punch, France's l'Assiette au Beurre, or the Caucasus' Molla Nasreddin to name a few), so too has the current digital age provided a particularly fertile avenue for satire, one which is fundamentally graphic, be it the meme or the protest poster. Though each enjoys a distinct history, both the graphic arts and satire claim to speak for and to the people.
Texts by Hamja Ahsan, Emily Apter, M. Constantine, David Crowley, Arthur Fournier & Raphael König, Augustin Maurs, Metahaven, Alenka Pirman & KULA, Mohammad Salemy, Vid Simoniti, Slavs and Tatars, Goran Vojnović