DETECTIVE ELCHMANYAHU'S AUTO-DA-FE by Jonathan Touitou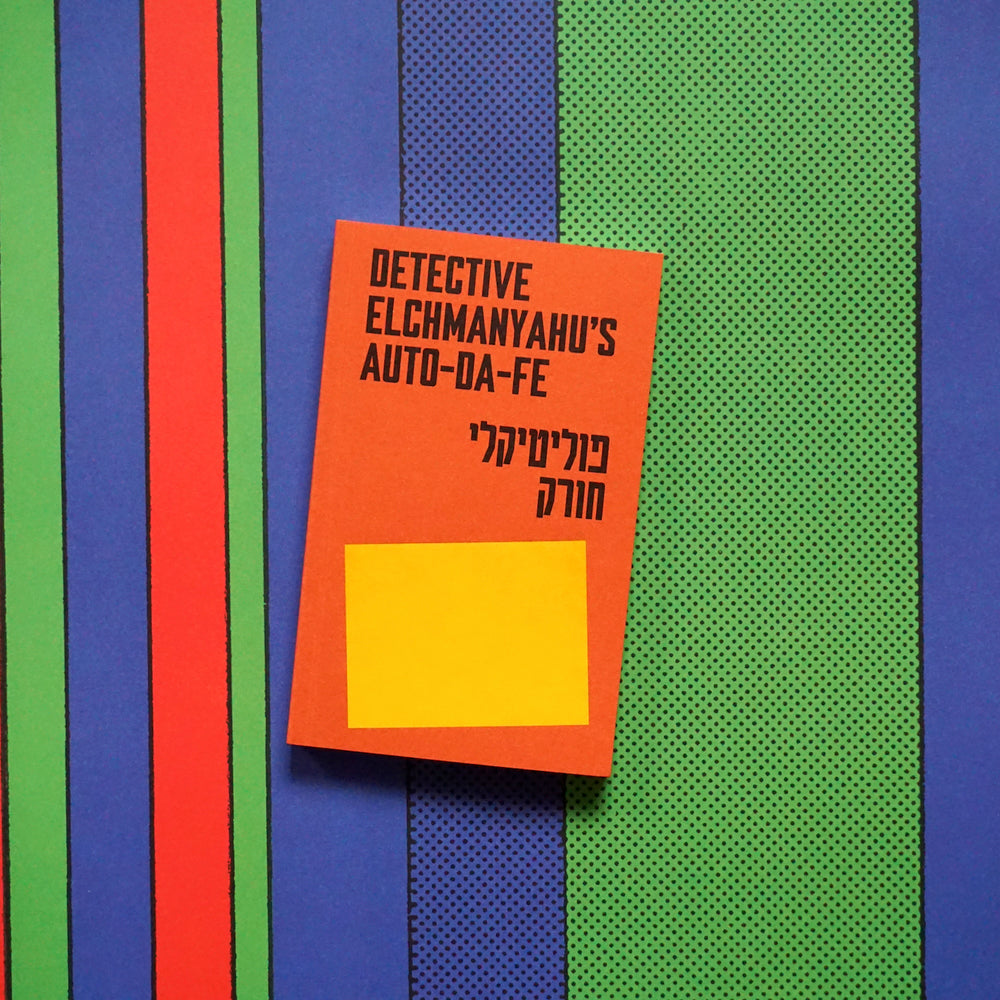 DETECTIVE ELCHMANYAHU'S AUTO-DA-FE by Jonathan Touitou
| | |
| --- | --- |
| Title | Detective Elchmanyahu's auto-da-fe |
| Author(s)/Editor(s) | Jonathan Touitou |
| Publisher | Onomatopee |
| Pages | 230 |
| Dimensions | 110 x 178 mm |
| Format | Softcover |
| Year | 2021 |
'When artefacts become pieces of evidence and artists are transfigured into fictional characters animated by their worship of Western art, culture shrinks into the narrow border of the state nation:" would state Tweetu, the weird curator and main suspect of the plot.
Detective Elchmanyahu's auto-da-fe follows the bound to fail investigation on the fire that burned a public art collection in southern Tel Aviv. The dodgy officer in charge uses all imaginable tricks and trades of whodunit novels to unfold a police investigation that casts a gloomy yet lucid look over the Israeli culture and its visual art scene. Framed in between fact and fiction by the tendentious writing of Jonathan Touitou, this book is a layered investigation of the art world and its deeds.
Against the backdrop of the second Intifada and today's recurrent undermining of Palestinian rights, this controversial book will provide its readers with a perspective of an infiltrated outsider on the Israeli society, possibly supply the welding torch for the cynical ones, a bonfire for the freaks and fireworks for the wholehearted.