FATHERHOOD by Caleb Klaces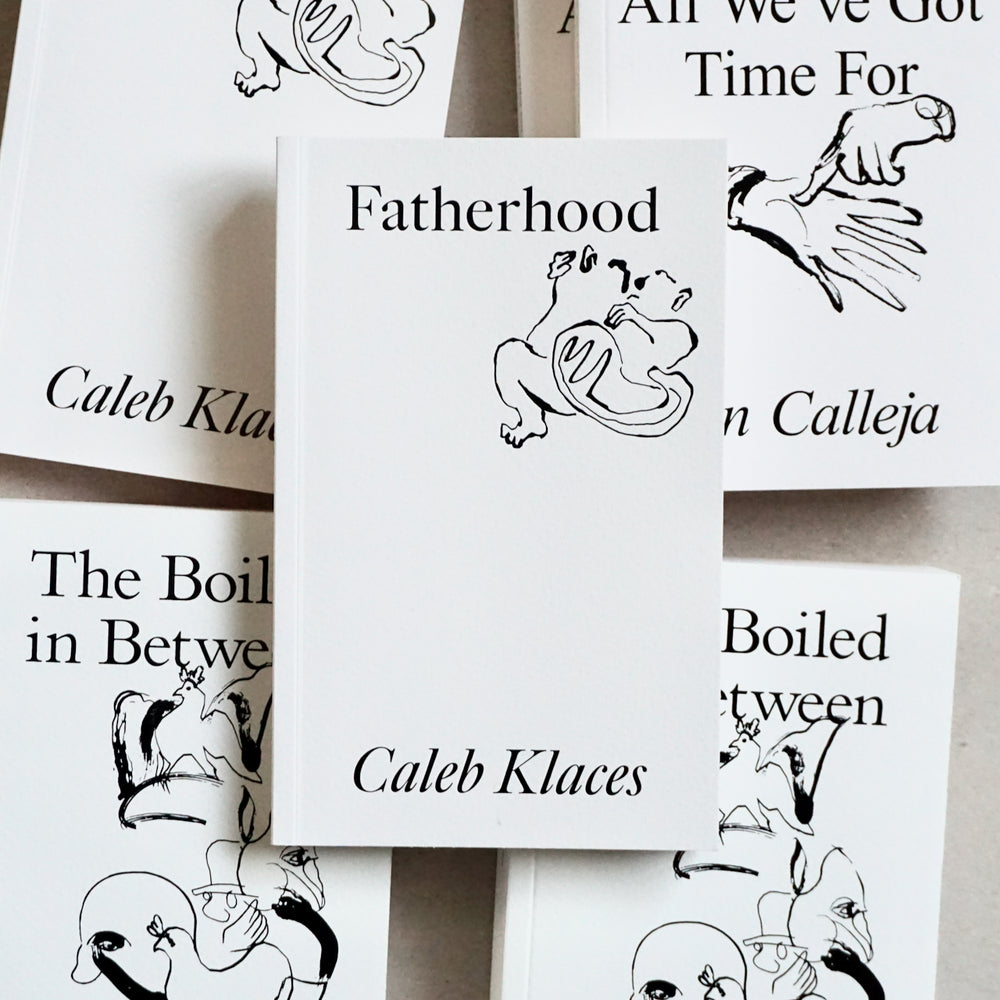 FATHERHOOD by Caleb Klaces
| | |
| --- | --- |
| Title | Fatherhood |
| Author(s)/Editor(s) | Caleb Klaces |
| Publisher | Prototype |
| Pages | 160 |
| Dimensions | 112 x 178 mm |
| Format | Softcover |
| Year | 2019 |
Fatherhood is the debut novel from award-winning poet Caleb Klaces, combining prose and poetry in a work of verse fiction.
Following the birth of their first child, a couple move out of the capital and into a house in the northern countryside, where they believe the narrator's great- grandfather, a Russian emigrant, was laid to rest. The father dedicates himself to parenting, writing and conversation with his dead ancestor, newly conscious of the ties that bind the present to the past.
It is a time of startling intimacies, baby-group small talk, train rides with pregnant squirrels, unexpected relationships and tender rhythms, when every clock seems to tell a different time, and the solidity of language is broken. As his daughter begins to speak, the father's gentleness turns to unexplainable rage. He begins to question who he must protect his child from – the outside world or himself. Their new house, the family discover, is built on a floodplain.
Moving between history, memory and autobiography, the novel's shifting form captures a life and language split open by fatherhood. An experiment in rewriting masculinity, it asks how bodies can share both a house and a planet.
Caleb Klaces is the author of Bottled Air (2013), which won the Melita Hume Prize and an Eric Gregory Award, and two chapbooks, All Safe All Well (2011) and Modern Version (2018). Extracts from Fatherhood won a 2015 Northern Writers Award.