NONBINARYHOOD by Aki Hassan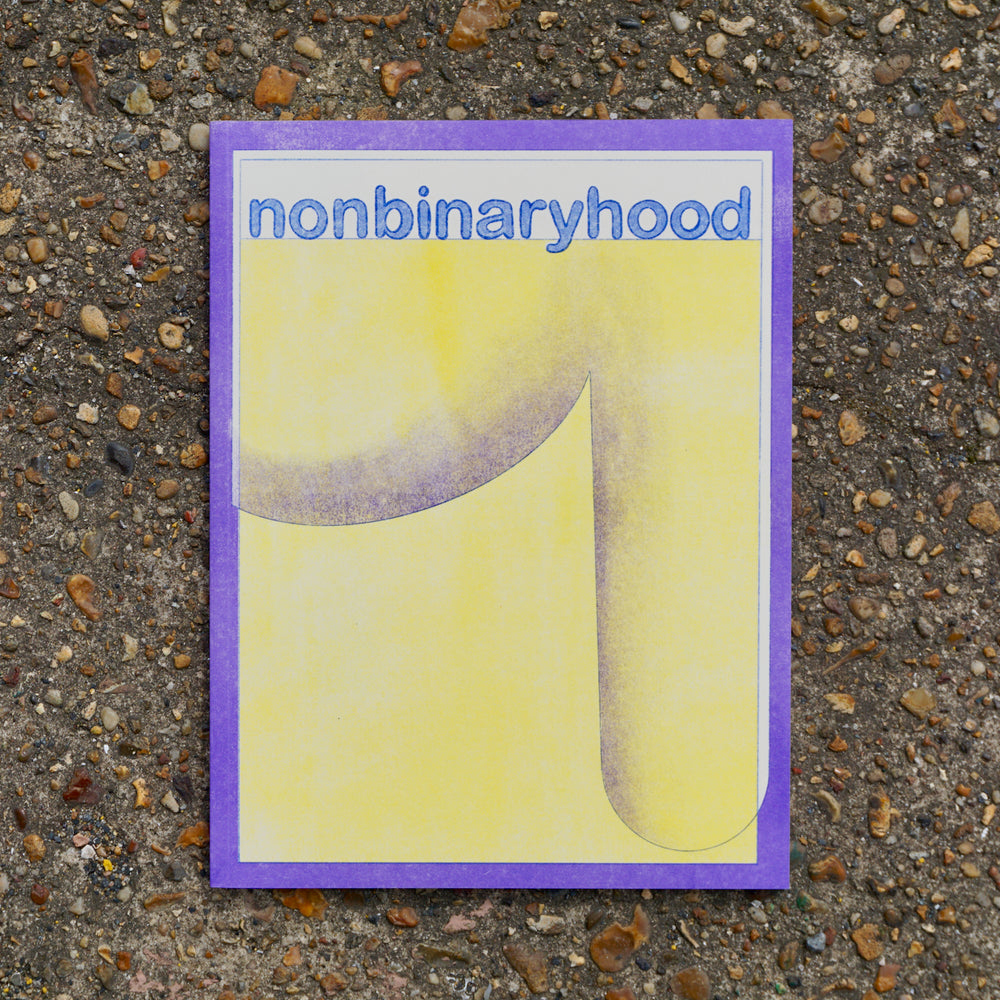 NONBINARYHOOD by Aki Hassan
| | |
| --- | --- |
| Title | Nonbinaryhood |
| Author(s)/Editor(s) | Aki Hassan |
| Publisher | Sunday's Print Service |
| Pages | 48 |
| Dimensions | 190 x 250 mm |
| Format | Softcover, three-colour Riso  |
| Year | 2021 |
Nonbinaryhood reflects on the artist's experience of being nonbinary, and how to navigate the cisnormative structures they have grown up with. Across forty eight pages in deep blue, the project asks the reader to think about the systems we move around, and the allowances we make for ways-of-being imposed upon us.
Drawing in parallel to the body and its pokes and pinches, the work puts to use the comic's compositional structure—its frames. Lines which begin in a tight squeeze explode across the page, riding alongside forms which forget or ignore the format that the comic expects from them. For Aki, this delicate and generous narrative moving with and against the structure of the comic while they navigate the structure of a cisnormative world, generates moments of quiet resistance in little bulges and off kilter gestures, as an ongoing process of becoming.
Aki Hassan is a multi-disciplinary visual artist whose practice shifts between drawing, printed matter, sculpture and installation. They are invested in how forms, materialities and objects encounter one another in both concrete and metaphorical terms. Through carefully placed forms and object installations, Aki observes their interrelations and interdependence through a play in balance and proximity. The activities and vocabularies revealed in this process continues to fuel and ground Aki's practice. They see their art practice as a process and tool to reflect on existing support systems (or lack thereof); to locate strength, shifts and imbalances in exchange.