PARTNERS by Stephen Housewright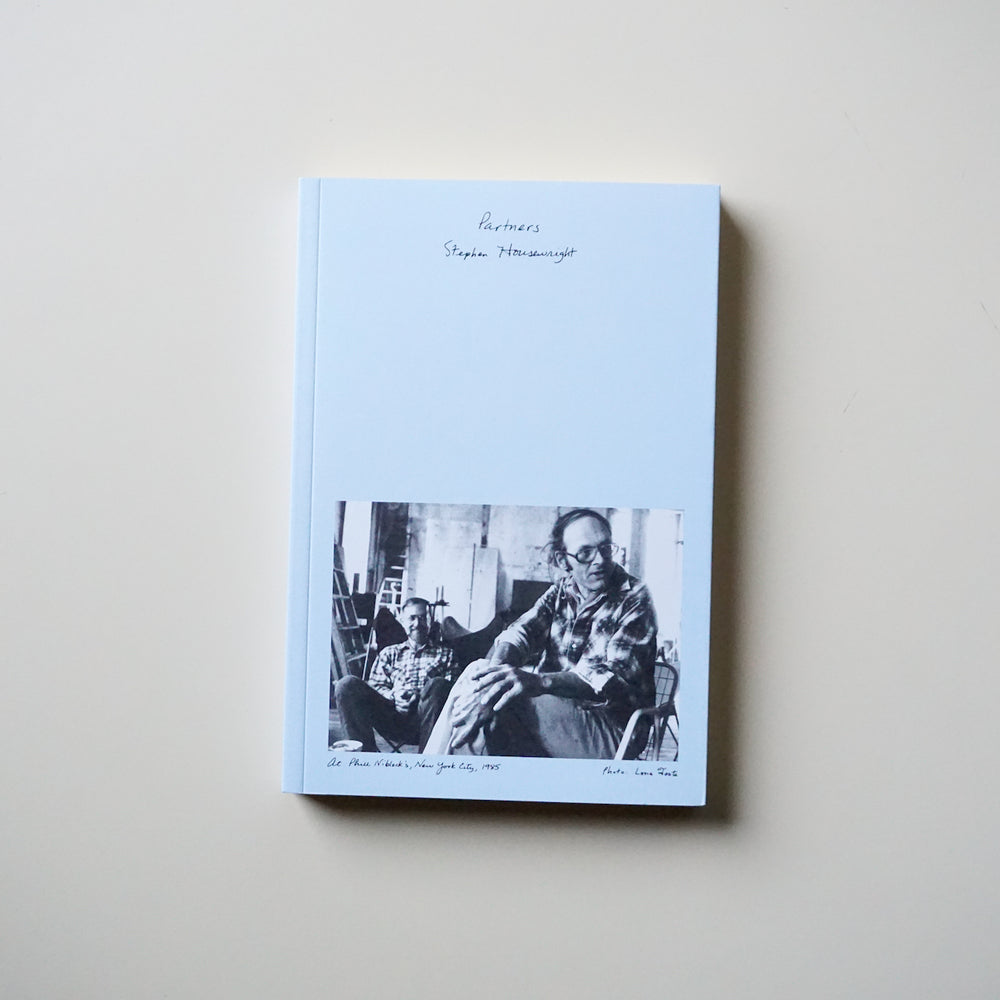 PARTNERS by Stephen Housewright
| | |
| --- | --- |
| Title | Partners |
| Author(s)/Editor(s) | Stephen Housewright |
| Publisher | Blank Forms Editions |
| Pages | 288 |
| Dimensions | 135 x 200 mm |
| Format | Softcover |
| Year | 2021 |
In Partners, writer, librarian, and teacher Stephen Housewright paints an intimate portrait of a lifetime spent with Jerry Hunt (1943–1993), a Texas-born artist and musician with an astonishing mind and a mystifying practice. Hunt was a singular figure in the world of new music, and one of the most radically unorthodox artists of his generation. His remarkable yet underknown work incorporated motion- and sensor-activated technologies, readymade props, eccentric choreographies, and sixteenth-century astrology into performance and composition. While he orbited avant-garde worlds in the United States and Europe, his personal life, spent largely on a ranch in rural Texas, remained elusive.
In this memoir-cum-biography, Housewright narrates a life spent together, beginning in high school as a closeted couple in East Texas and ending with Hunt's battle with cancer and his eventual suicide in 1993, the subject of one of his most harrowing works on video, How to Kill Yourself Using the Inhalation of Carbon Monoxide (1993). Including private correspondence with, and thrilling anecdotes about, Hunt's friends, family, and art world peers, Partners is an essential introduction to Jerry Hunt, and one that only Housewright could share.
Self-published online in 1995, and now printed for the first time by Blank Forms Editions with a new introduction by Hunt's close collaborator Karen Finley, Partners is the first installment of Blank Forms's extensive program dedicated to Jerry Hunt. This program includes the first-ever exhibition surveying the artist's career, Jerry Hunt: Transmissions from the Pleroma, opening at Blank Forms in early 2022; a deluxe LP boxed set and reader; the first vinyl pressing of Hunt's final record, Ground: Five Mechanic Convention Streams (1992); and the special anthology Blank Forms 08: Transmissions from the Pleroma.