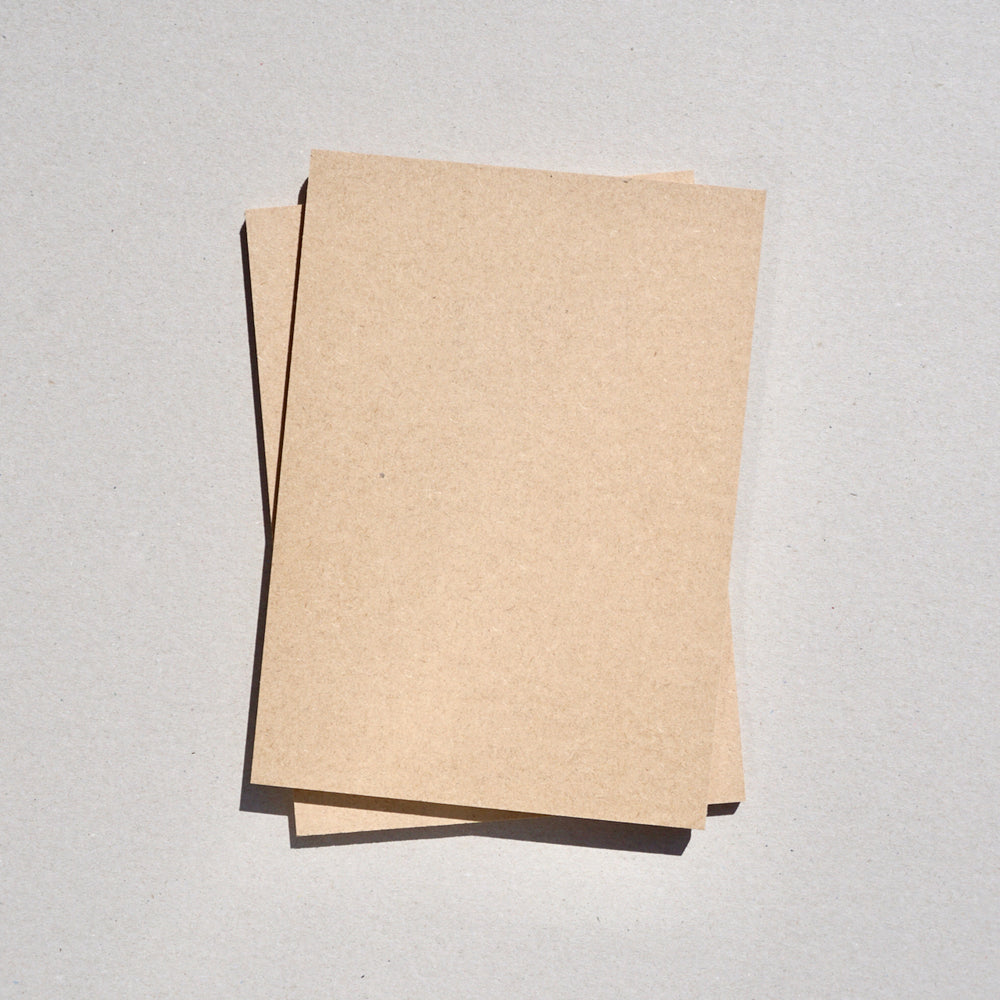 A pair of pressing boards
Material: MDF
Size (Standard): 200 x 280 x 12mm
Size (Large): 280 x 400 x 12mm

At the bindery we have nipping presses to press sections and books to help keep everything as flat as possible. In place of a nipping press, you will need some weights and couple of pressing boards. The weights can be anything that is relatively small and heavy such as a house brick, a jar or tin filled with pebbles, or an old-fashioned iron or antique weights (commonly found at antique markets or junk shops).