Safe Wash Printing Inks, 75ml Tubes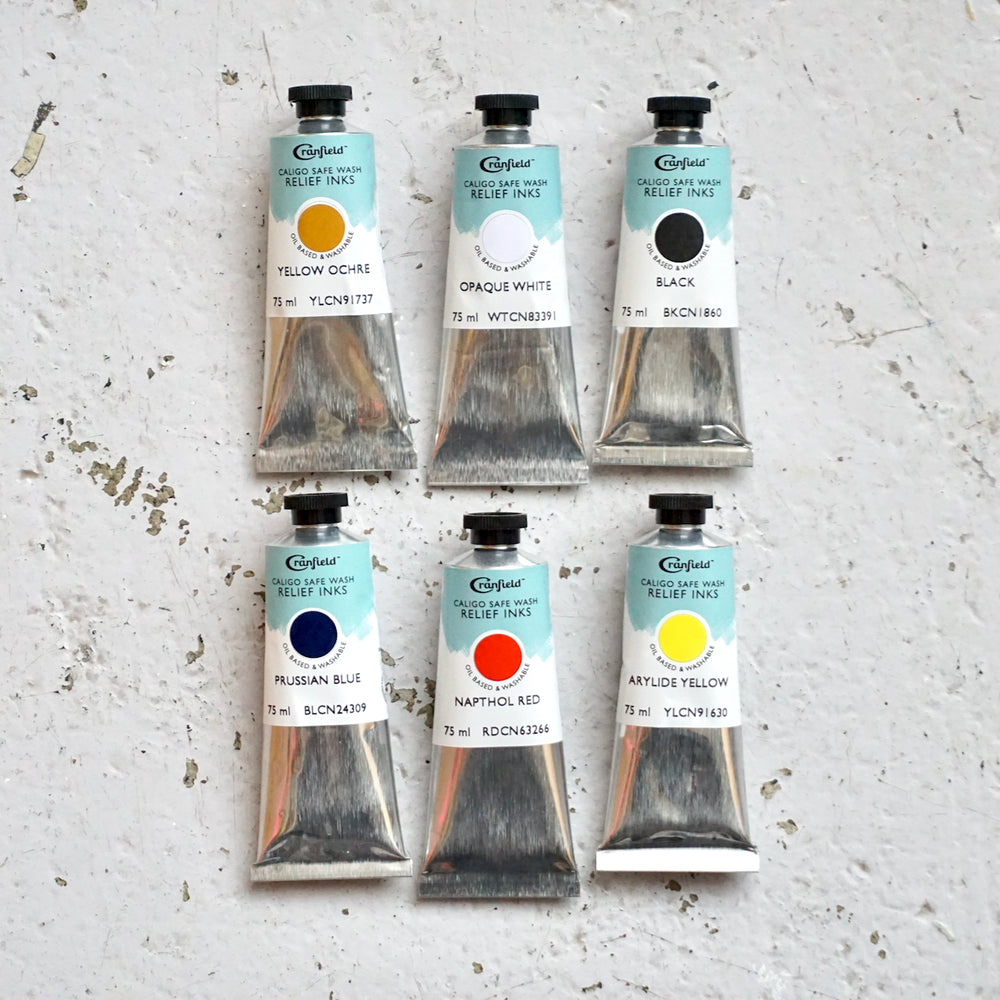 Safe Wash Printing Inks, 75ml Tubes
Colours:
Opaque White £13.75
Black £13.75
Prussian Blue £13.75
Napthol Red £14.50
Arylide Yellow £14.50
Yellow Ochre £13.75
Caligo Safe Wash Relief Inks are suitable for all types of relief printing, for example, linocut, woodcut, wood engraving, photopolymer and letterpress.
These artists quality printing inks are made using vegetable oils so you can wash them away with soap and water, rather than having to use solvents. Made using high quality pigments rather than dyes so they offer excellent lightfastness and are ideal for Lino, block printing, etching etc. Contains a small percentage of driers (less than 1%).
Safe Wash Inks are oil-based, this means you can still use many of the modifiers used with traditional inks. For example you can use Magnesium Carbonate / Talc, Cobalt / Manganese Driers, or Caligo Wiping Compound / Tack Reducer etc.