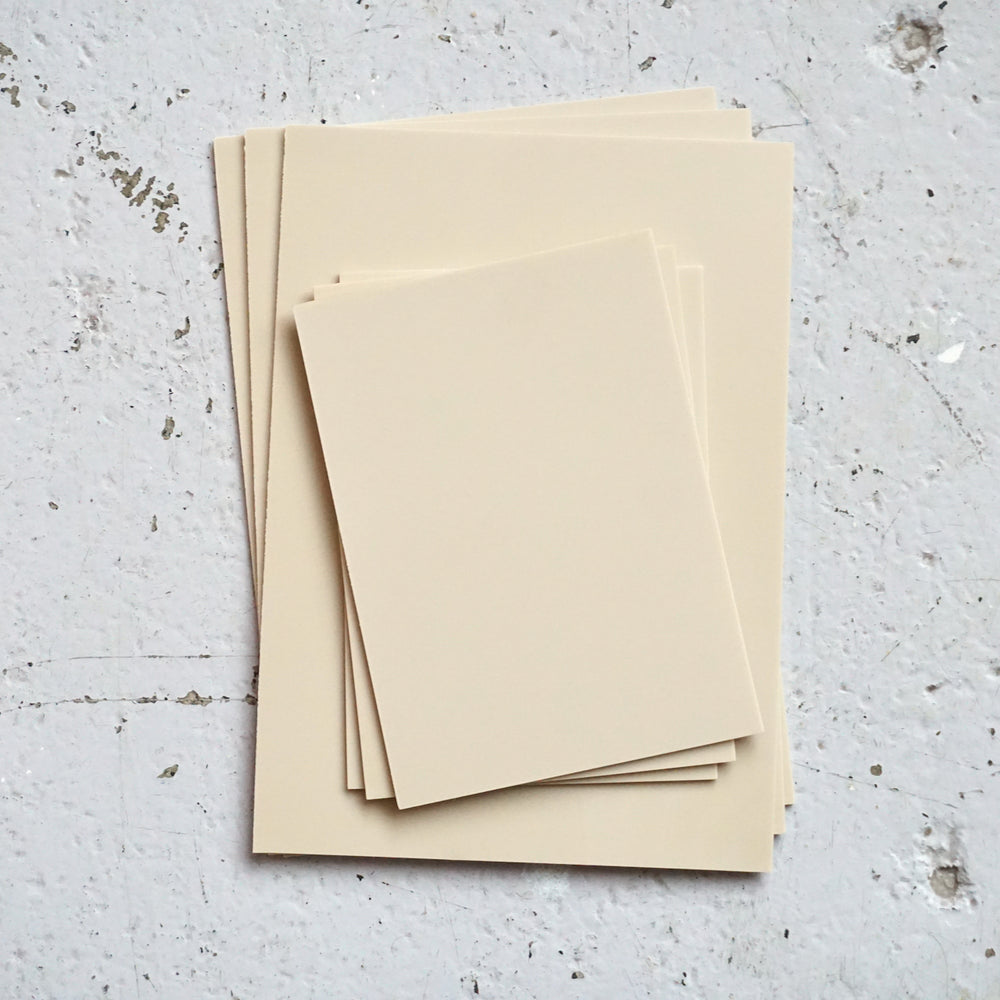 Lino blocks for linocut printing. Softer than traditional Linoleum and easier to cut. Ideal for beginners. Suitable for all normal Lino media - water/oil based inks, block printing inks – and prints on a wide range of surfaces including paper, board and fabric.
Small (105 x 150 mm)
Medium (150 x 210 mm)
Large (210 x 300 mm)
Thickness: 3mm
Colour: off-white

Available as individual sheets or packs of 10 sheets.