THE JUNCTION: DOCUMENTATION OF A PERFORMANCE by Teddy Coste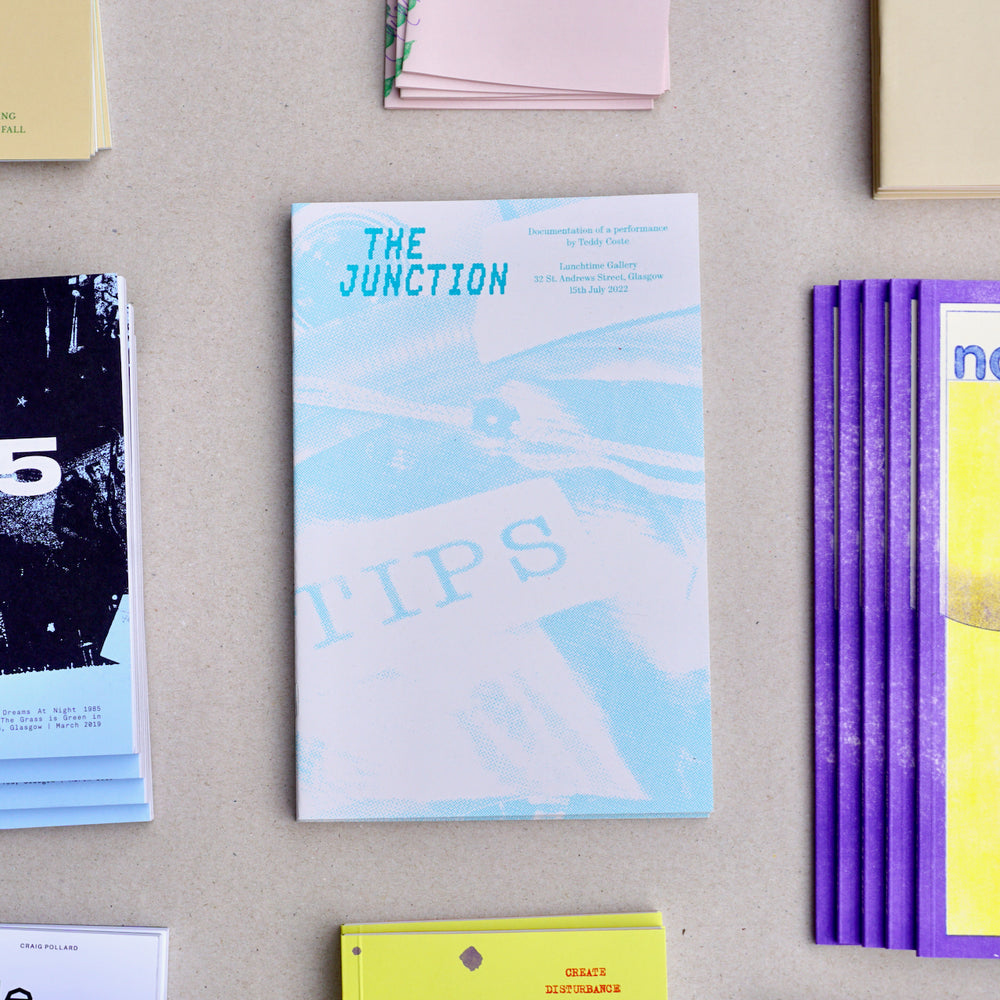 THE JUNCTION: DOCUMENTATION OF A PERFORMANCE by Teddy Coste
| | |
| --- | --- |
| Title | The Junction: Documentation of a Performance |
| Author(s)/Editor(s) | Teddy Coste |
| Publisher | Lunchtime Gallery |
| Pages | 24 |
| Dimensions | 157 x 235 mm |
| Format | Pamphlet, Risograph printed |
| Year | 2022 |
THE JUNCTION was a performance at Lunchtime Gallery by Teddy Coste that took place on 15th July 2022. A performance about trying to be an artist and trying to make a living, Coste criticises the looping and vertical game of Capitalism as it plays out in both gig work (working as a Deliveroo driver) and trying to establish oneself in a local art scene.

'If you live vertically, or diagonally we will probably meet at a junction. Some people call it a junction, some people call it an encounter, some people call it an event, some people call it a performance. A junction can take place on the road, an event can take place in a bookshop, a performance can take place at a karaoke.'
This pamphlet includes the 'The Junction' performance script and photographic documentation, as well as an introduction by Caitlin Merrett King (Lunchtime Gallery) and writer, friend and previous neighbour of Teddy's, Phoebe Eccles.