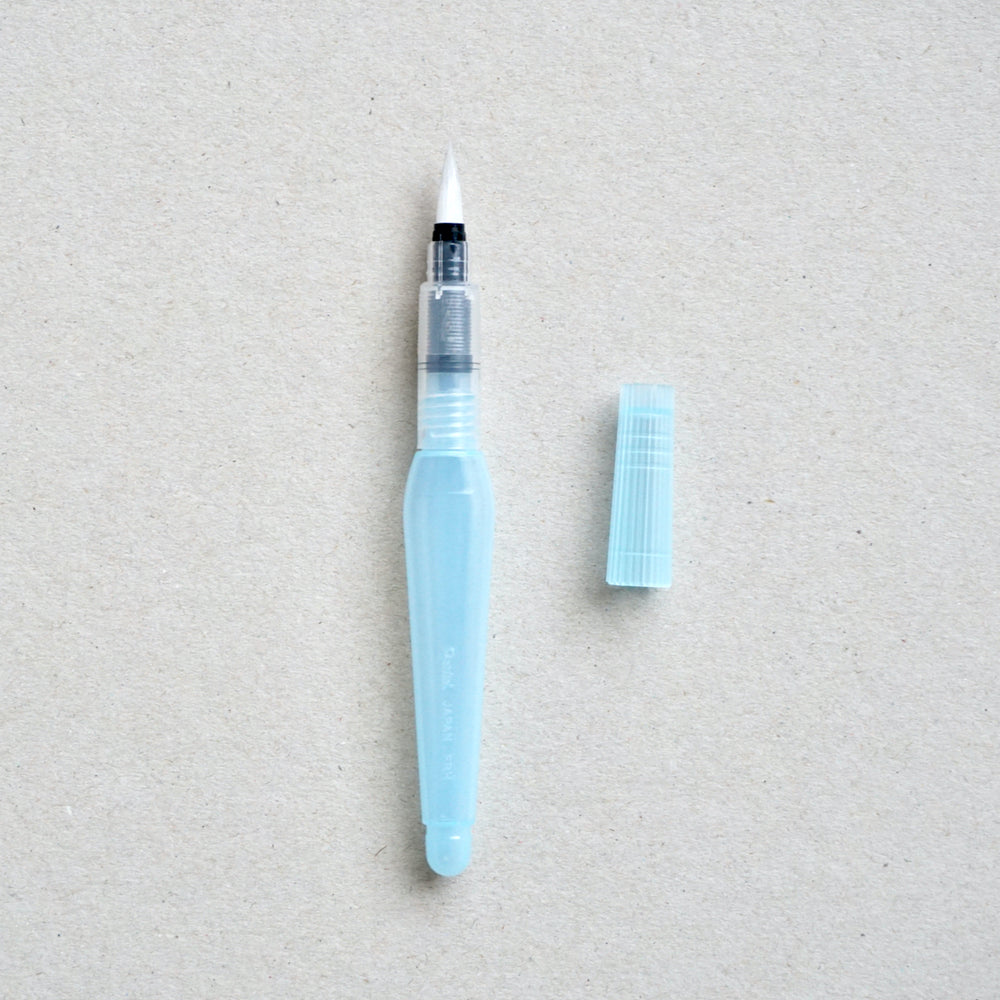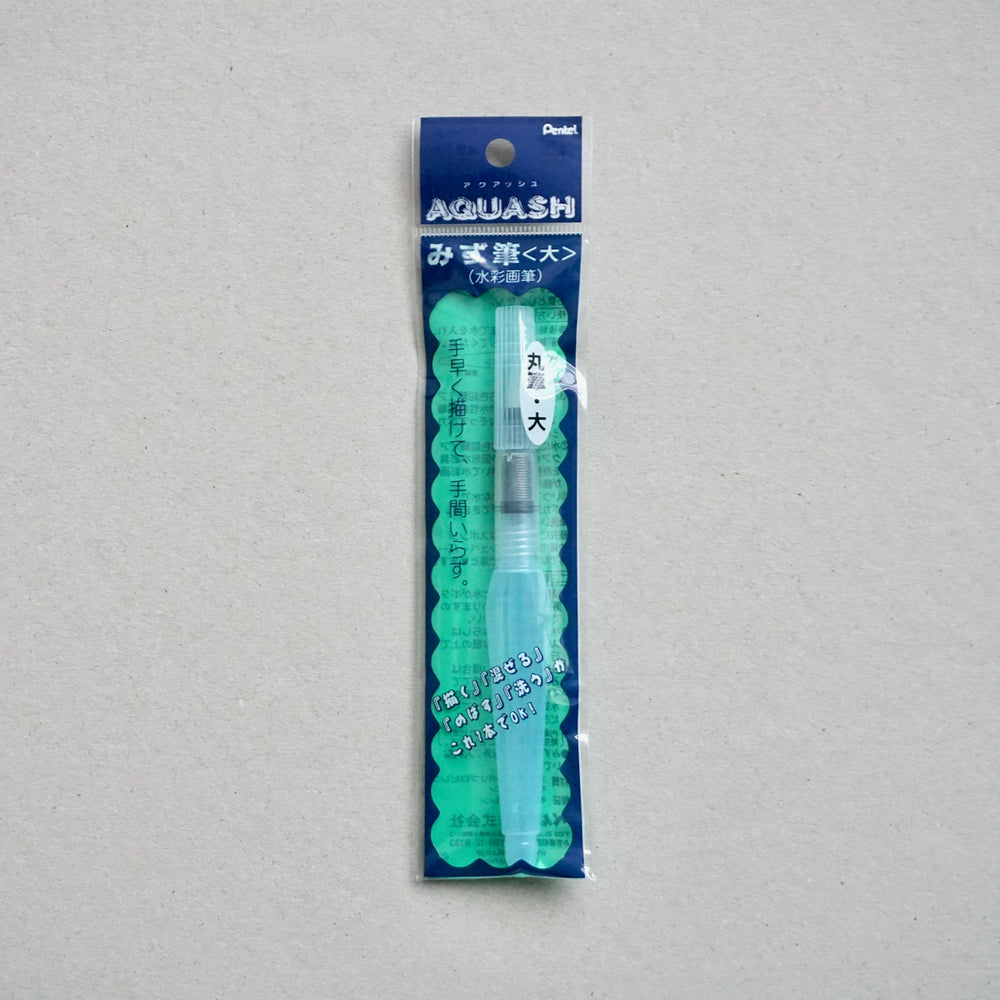 The Pentel Aquash Water Brush has a water reservoir in the barrel which can be refilled easily and as often as desired. Typically used for watercolour painting and brush lettering, a water brush may be used for a number of applications in bookbinding and book conservation from wet-tearing (without the abrasive scratching usually associated with stylus pens), to applying deacidification agents and detergents.

10ml water reservoir
Durable nylon tip
Made in Japan
To fill the water barrel unscrew from the tip and submerge in water. Squeeze the barrel and release to fill. Replace tip. Applying slight pressure on the barrel will send water to the brush. (Avoid squeezing too hard as this will flood the brush tip and leach on to your work).