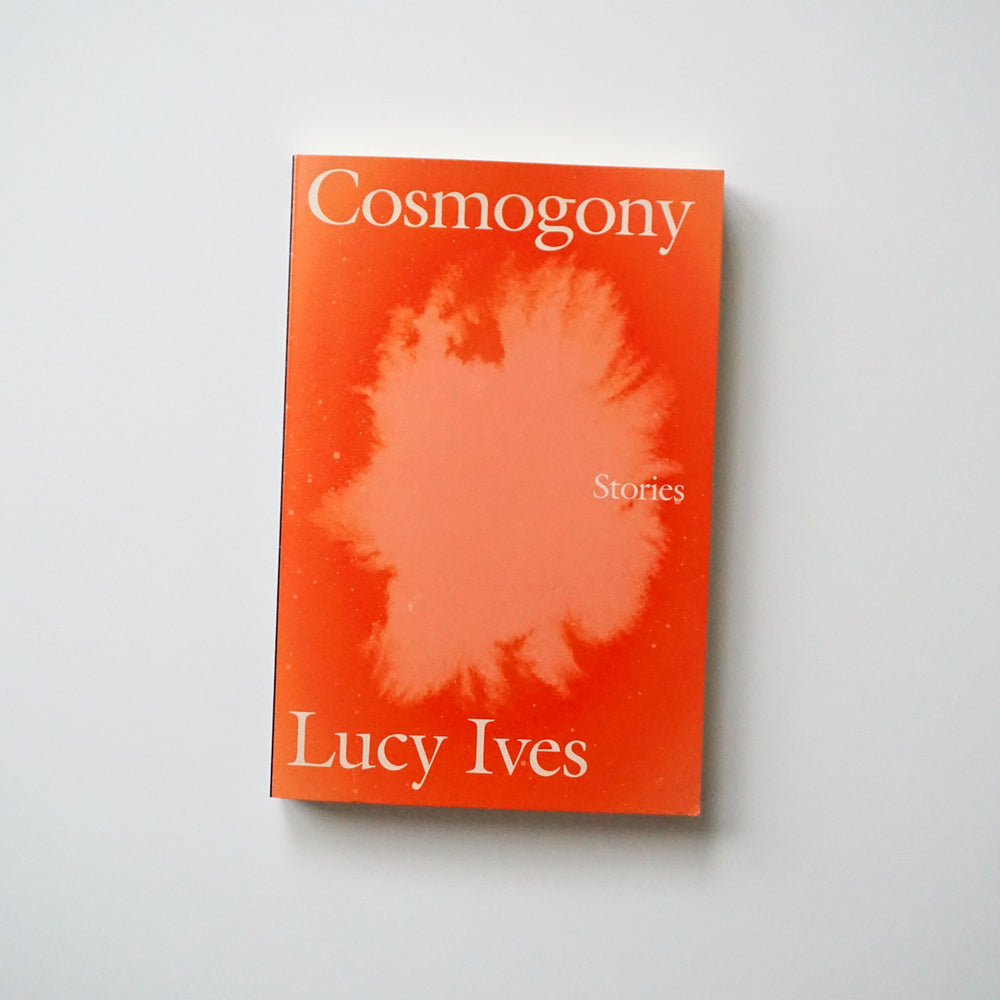 | | |
| --- | --- |
| Title | Cosmogony |
| Author(s)/Editor(s) | Lucy Ives |
| Publisher | Softscull Press |
| Pages | 256 |
| Dimensions | 139 x 209 mm |
| Format | Softcover |
| Year | 2021 |
An energetic, witty collection of stories where the supernatural meets the anomalies of everyday life–deception, infidelity, lost cats, cute memes, amateur pornography, and more.
There are analogies between being female and being left-handed, I think, or being an animal.
A woman answers a Craigslist ad (to write erotic diaries for money). A woman walks onto a tennis court (from her home at the bottom of the ocean). A woman goes to the supermarket and meets a friend's husband (who happens to be an immortal demon). A woman goes for a run (and accidentally time travels).
Cosmogony takes accounts of so-called normal life and mines them for inconsistencies, deceptions, and delights. Incorporating a virtuosic range of styles and genres (Wikipedia entry, phone call, physics equation, encounters with the supernatural), these stories reveal how the narratives we tell ourselves and believe are inevitably constructed, offering a glimpse of the structures that underlie and apparently determine human existence.
Lucy Ives is the author of the novel Impossible Views of the World. Her writing has appeared in Art in America, Artforum, the Baffler, frieze, Granta, Lapham's Quarterly, Vogue, and at newyorker.com. For five years she was an editor with the online magazine Triple Canopy.