DUETS: FREDERICK WESTON & SAMUEL R. DELANY IN CONVERSATION by Barbara Schroder, Karen Kelly, Kyle Croft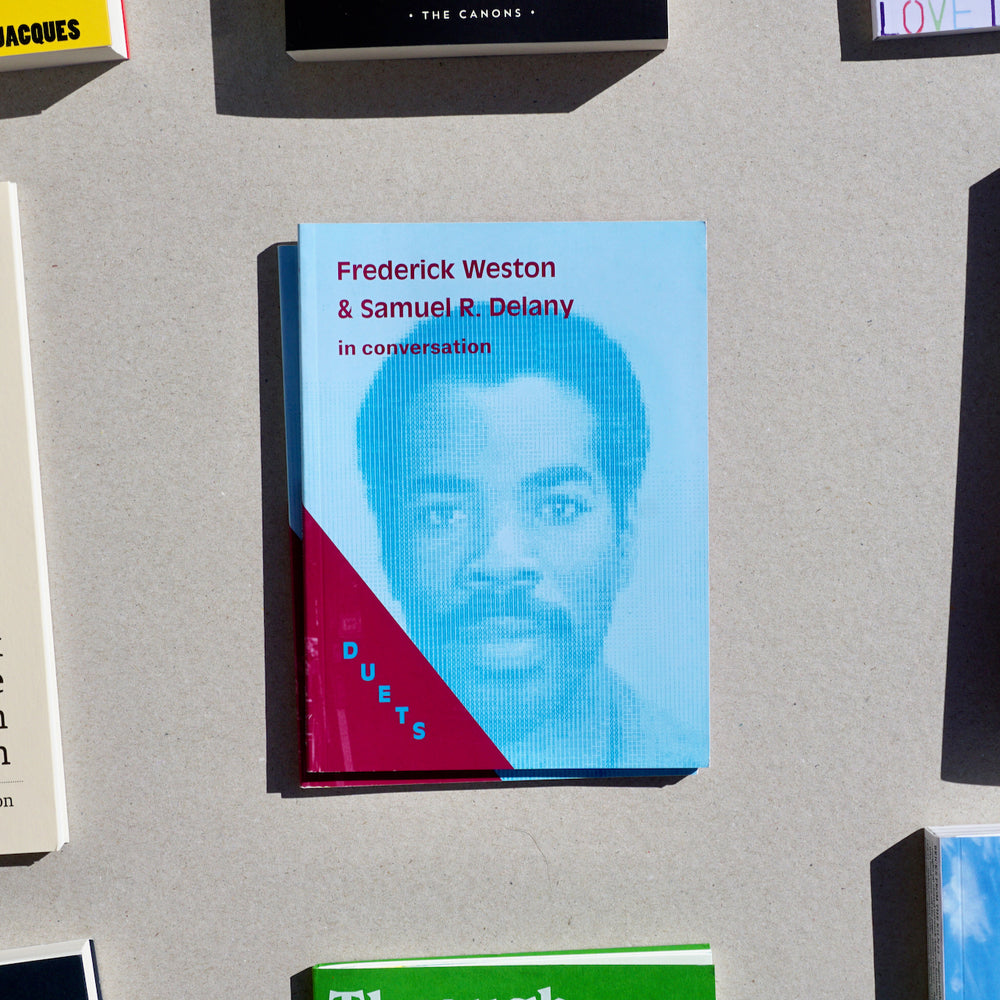 DUETS: FREDERICK WESTON & SAMUEL R. DELANY IN CONVERSATION by Barbara Schroder, Karen Kelly, Kyle Croft
| | |
| --- | --- |
| Title | DUETS: Frederick Weston & Samuel R. Delany in Conversation |
| Author(s)/Editor(s) | Barbara Schroder, Karen Kelly, Kyle Croft (eds) |
| Publisher | Visual AIDS |
| Pages | 88 |
| Dimensions | 140 x 190 mm |
| Format | Softcover |
| Year | 2021 |
Frederick Weston and Samuel R. Delany come together for a wide-ranging dialogue, reflecting on their overlapping histories in Times Square, the deep impact of AIDS on their creative practices, and the ever-changing intersections of race, sex, language, and art.

With additional contributions by Bruce Benderson, Svetlana Kitto, and Tavia Nyong'o.

DUETS is a series of publications that pairs artists, activists, writers, and thinkers in dialogues about their creative practices and current social issues related to HIV/AIDS. These engaging and highly readable conversations highlight the connections between communities of artists and activists. Drawing from the Visual AIDS Artist Registry and Archive Project, this series continues Visual AIDS' mission to support, promote, and honor the work of artists with HIV/AIDS and the artistic contributions of the AIDS movement.