FIX THE MIRRORS by Ethan Swan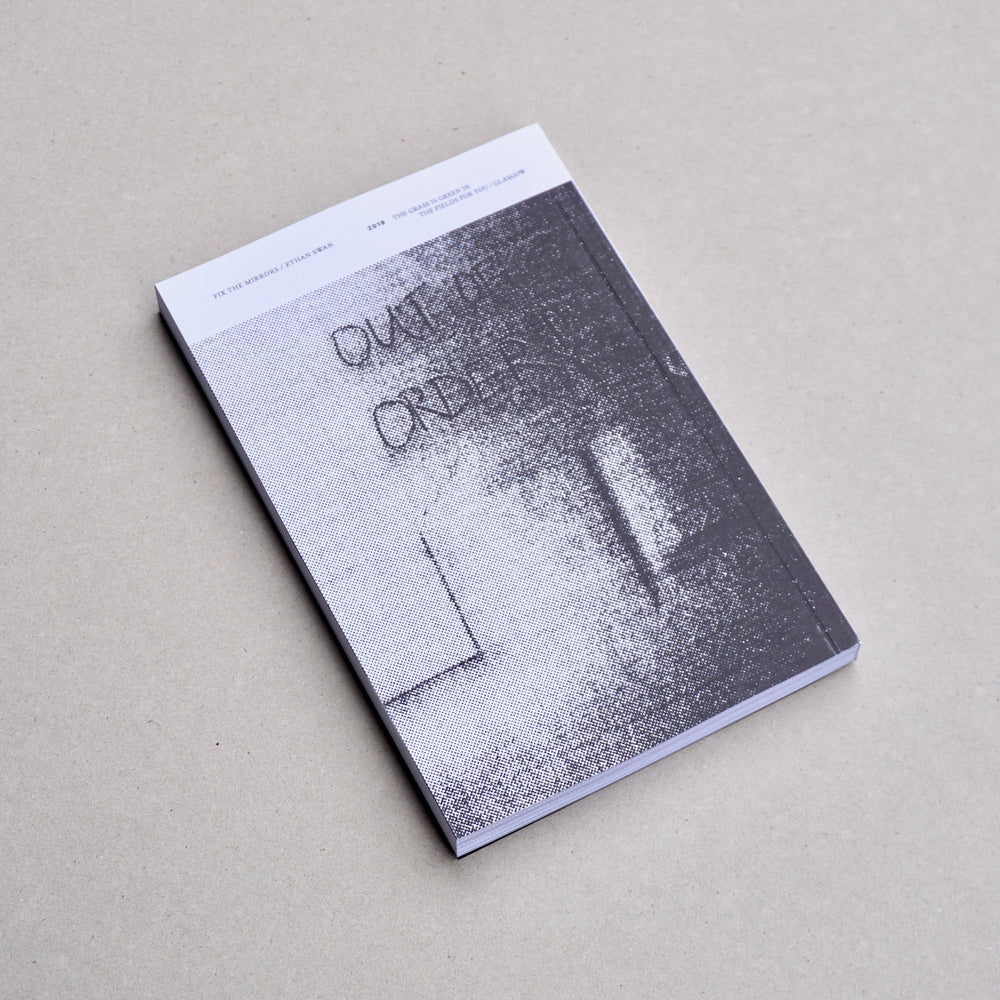 FIX THE MIRRORS by Ethan Swan
| | |
| --- | --- |
| Title | Fix the Mirrors |
| Author(s)/Editor(s) | Ethan Swan |
| Publisher | The Grass is Green in the Fields for You |
| Pages | 228 |
| Dimensions | 130 x 195 mm |
| Format | Softcover |
| Year | 2019 |
From Grass is Green in the Fields for You:
'Dude, you wrote an essay!' he told me, 'how do you expect us to sell it in one sentence if you can't even describe it in one page?' I was horrified, embarrassed, immediately offered to write a new one and send it. 'No,' he explained, 'you're being taught a lesson. Do better with the next release.' I was too surprised to be angry. I also didn't learn my lesson, and they didn't carry the next record we put out either. The lesson I did learn, maybe not for a long time, is that I only really care about the records that take pages to describe.
The Grass is Green in the Fields for You is overjoyed to present a project which has been in the making—and mind—for some time: Fix The Mirrors by Ethan Swan. This collection, which starts itself in the year of 2000, collects writings on music and DIY activity from Swan's back-catalogue. Musically it is broad, we begin with Meltdown moving to Shudder To Think; singular considerations on tracks by Tracey Thorn, Unrest and Jane's Addiction. Further focuses on Saturday Looks Good to Me, Roy Harper, Panax, Slick Rick. There are documentary works and interviews covering Felix Kubin, The Homosexuals, Graham Lambkin & Spencer C. Yeah, Cass McCombs, and Bridget Cross. An expansive amount of ground is covered in this single collection, and this isn't the start of the wealth Swan has created. The writing is immediate, thoughtful, touching and honest—just like Ethan. Meticulously crafted, the painstaking layout is accompanied by photographs by Lisa Anne Auerbach documenting 1980's Chicago punk shows—it seemed perfectly fitting to include them. It would not be an exaggeration to state that The Grass is Green in the Fields for You was born out of a love for projects like this and this publication is our proudest moment yet.