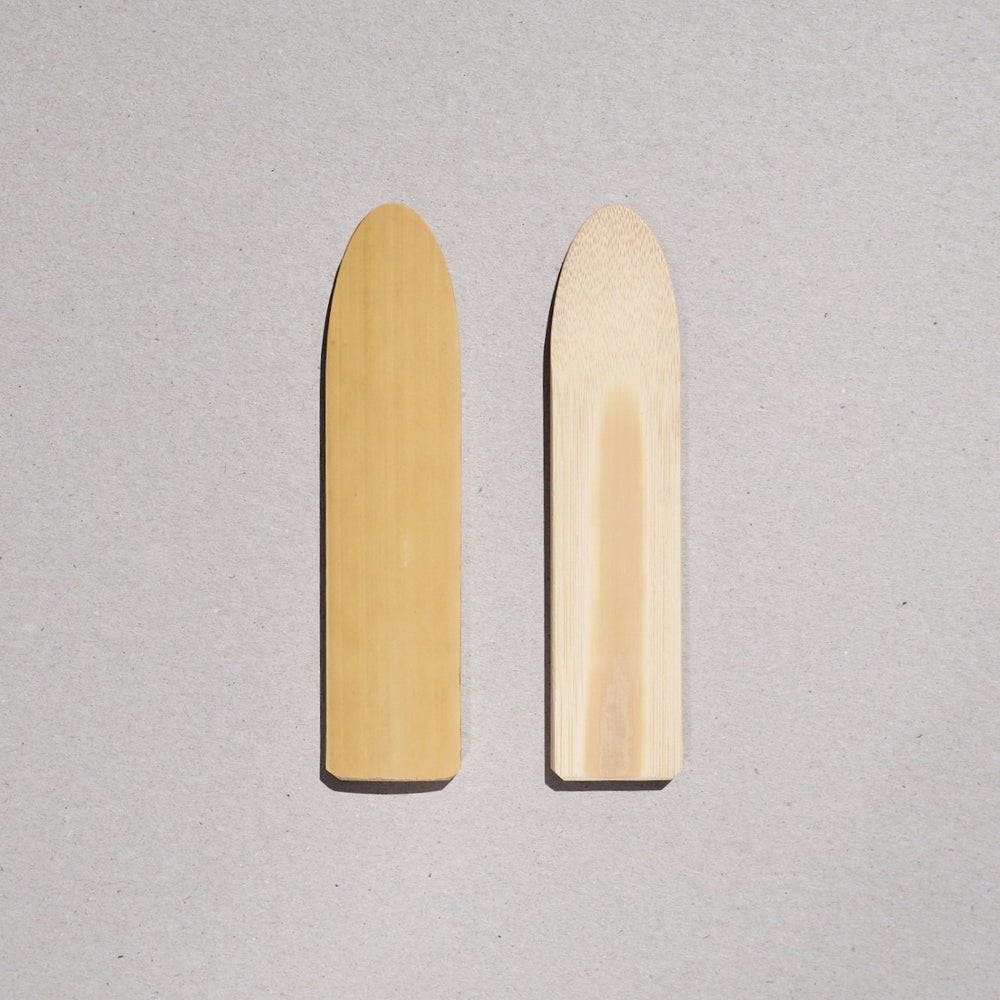 Material: Bamboo
Size: 150 x 35 x 5mm
Handmade in Japan

Long smooth handle with thin, tapered point. A tool traditionally used for for folding and scoring paper. Particularly suited for manipulating thin and delicate papers. An essential tool for bookbinders, and a handy tool have in any studio.

Note: Each folder is handmade and therefore may look slightly different from the image shown.