NOT NOTHING: SELECTED WRITINGS, 1954-1994 by Ray Johnson, Elizabeth Zuba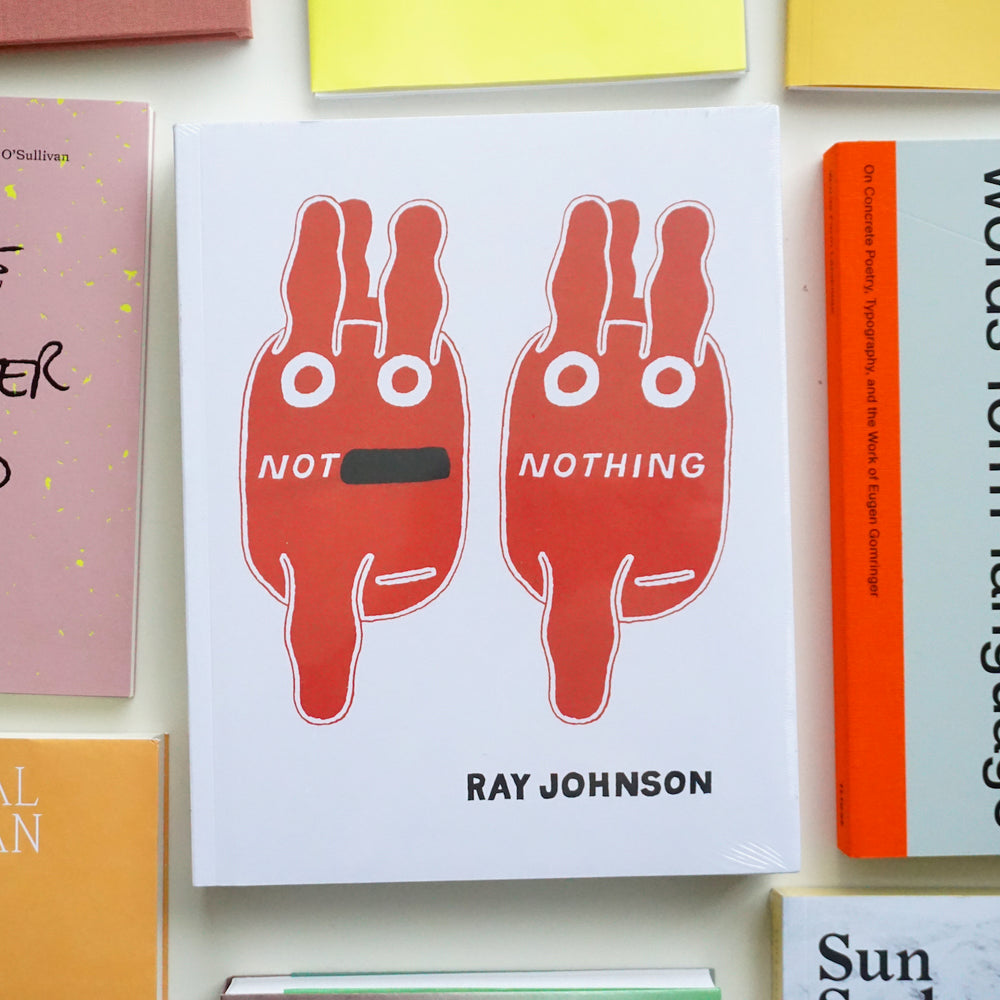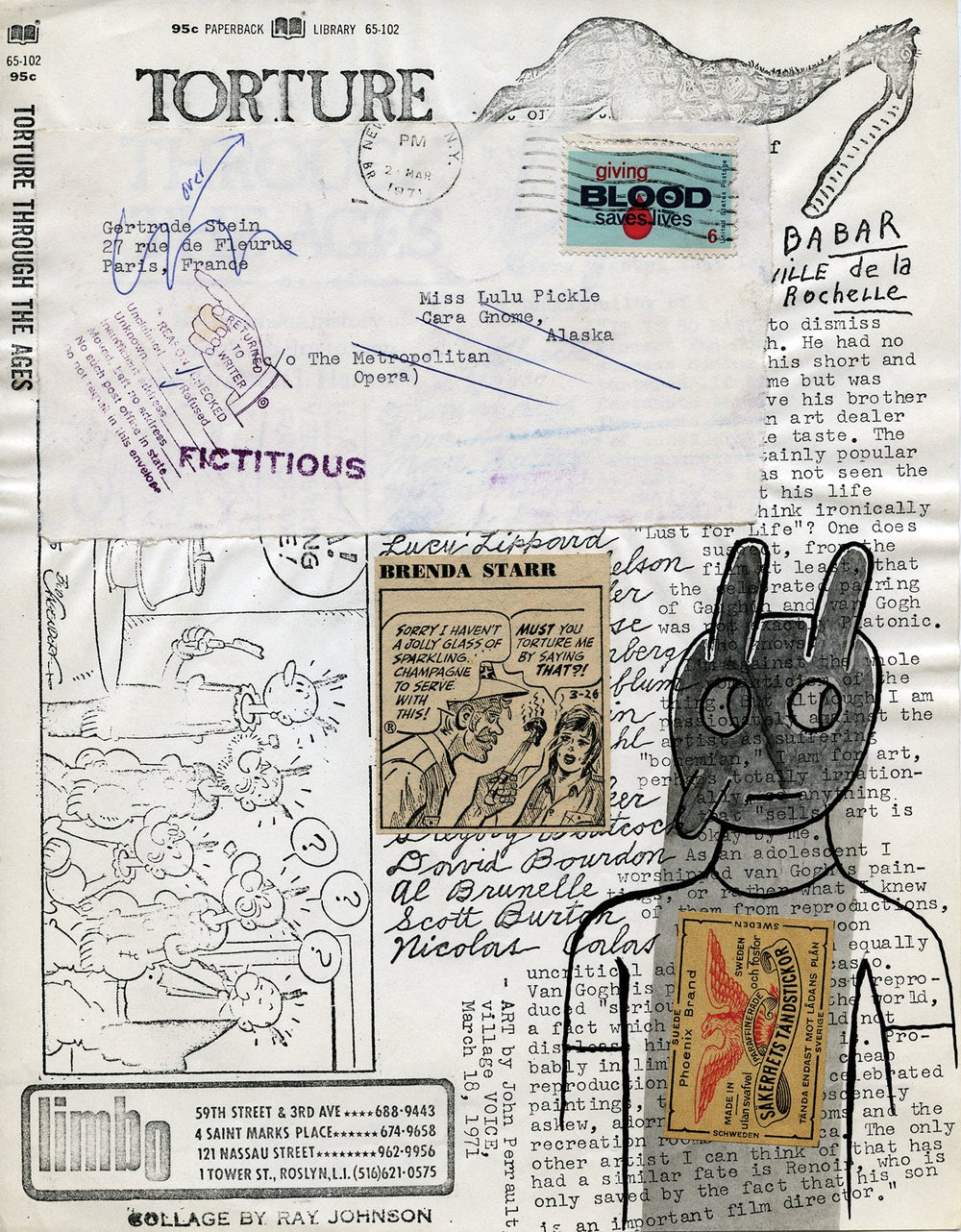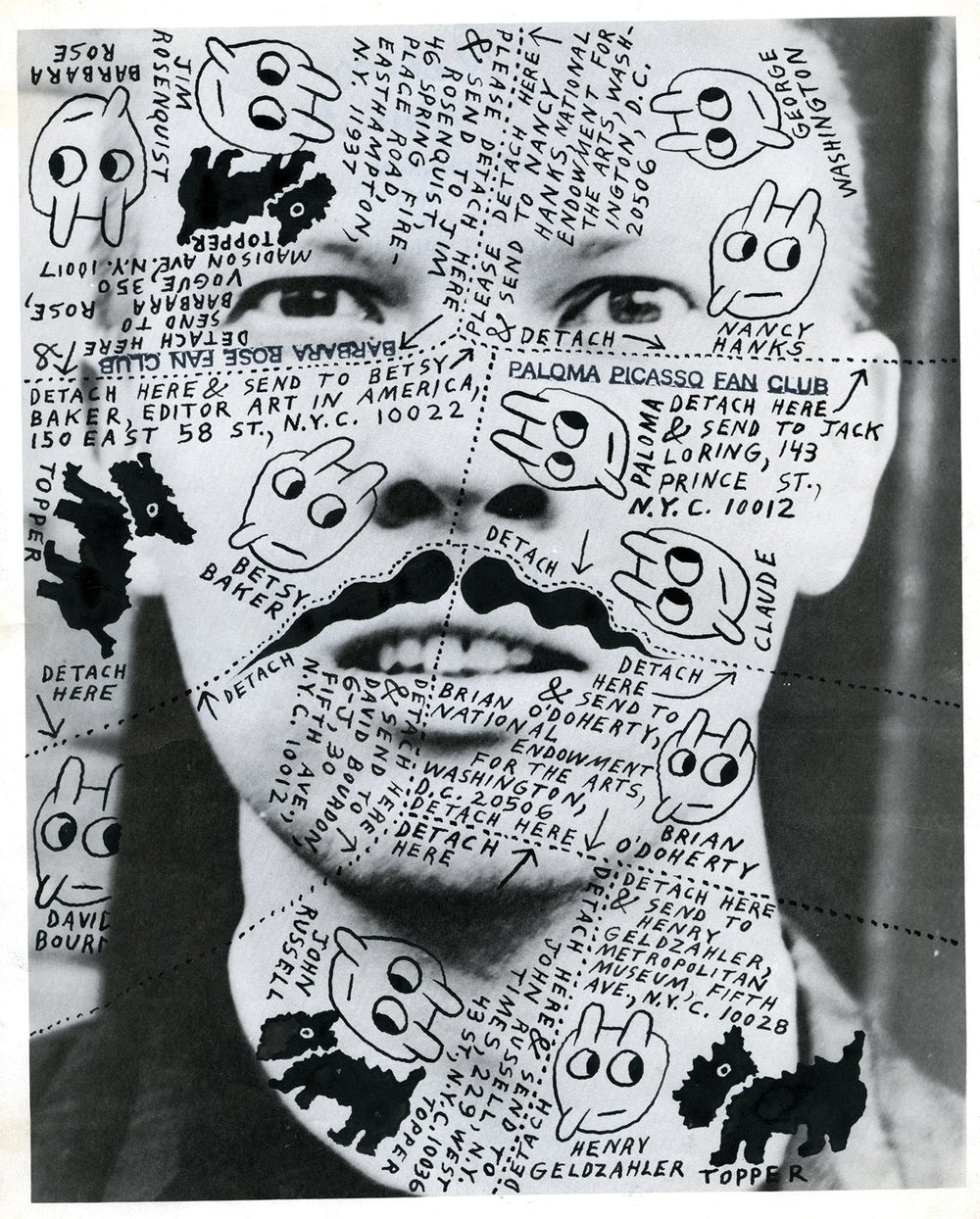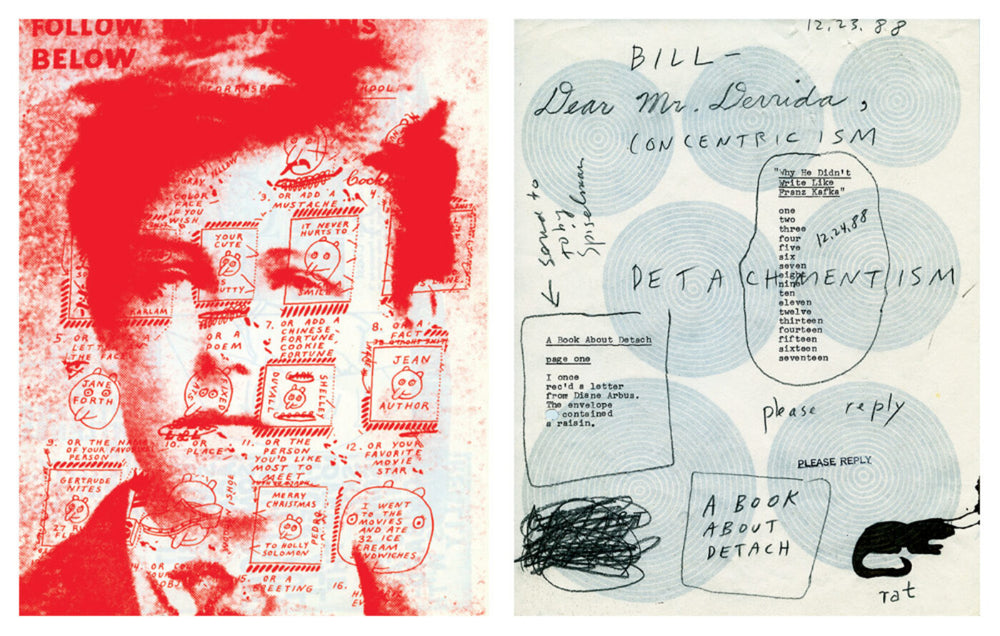 NOT NOTHING: SELECTED WRITINGS, 1954-1994 by Ray Johnson, Elizabeth Zuba
| | |
| --- | --- |
| Title | Not Nothing: Selected Writings, 1954–1994 |
| Author(s)/Editor(s) | Ray Johnson, Elizabeth Zuba |
| Publisher | Siglio Press |
| Pages | 380 |
| Dimensions | 200 x 254 mm |
| Format | Hardcover |
| Year | 2014 |
Ray Johnson, considered the progenitor of Correspondence art, blurred the boundaries between life and art, authorship and intimacy. The defining nature of his work were his letters (often both visual and textual in character), intended to be received, replied to (altered and embellished) and read, again and again. This lovingly curated collection of more than 200 mostly previously unpublished writings—including selected letters, minutes for "New York Correspondence School" meetings, hand-written notes and other writings—opens a new view into the whirling flux of Johnson's art, highlighting his keen sense of play as well as his attuned sensitivity to both language and the shifting nature of meaning. Cumulatively, the writings reveal not only how he created relationships, glyphs and puzzles by connecting words, phrases, people and ideas, but also something about the elusive Johnson himself.
Not Nothing: Selected Writings by Ray Johnson is but one possible selection from thousands of pieces from the Ray Johnson Estate archives. In this chronological presentation, Editor Elizabeth Zuba's intention is to make space for thoroughly experiencing a pervasive and often overlooked aspect of Johnson's work: language. With near full-size reproductions of the original pages in color and half-tones, the works in Not Nothing: Selected Writings by Ray Johnson can be easily read—and are revelatory in their diverse but porous modes and in the way they deepen the understanding of Johnson's entire oeuvre.

About Ray Johnson:

Make room for Ray Johnson, whose place in history has been only vaguely defined. Johnson's beguiling, challenging art has an exquisite clarity and emotional intensity that makes it much more than simply a remarkable mirror of its time, although it is that, too. ­
—Roberta Smith, The New York Times
Almost twenty years after his death, Ray Johnson (1927-1995) continues to be revealed as one of the most quietly consequential figures in American contemporary art. An influential pioneer of Pop art, Conceptual art and Mail art (though he eschewed all of these monikers), Johnson's extrasensory perception and insatiable curiosity resulted in an immense body of work that spans collage, correspondence, performance, sculpture, drawing, painting and book arts. Johnson's work operates in a space of void, fragmentation and dispersion; from his early geometric abstract paintings to the collage and text work he called "moticos"; from the dancing black glyphs and morphing animal signatures to the later dense silhouette collages; from his writings, artist's books and correspondence art to the (non-) performances he called "Nothings." Fully charged with negative capability, Johnson's work in "nothingness" hinged on communication and relationships. His circle of friends, including Josef Albers, Ruth Asawa, George Brecht, John Cage, Christo, Chuck Close, Joseph Cornell, Albert M. Fine, Dick Higgins, Willem and Elaine de Kooning, Richard Lippold, Robert Motherwell, Ad Reinhardt, James Rosenquist, Cy Twombly and Andy Warhol, among others, reads like a Who's Who of 1950s-70's American art. Despite sharing major exhibitions between 1957-1978 (with the likes of Duchamp, Jasper Johns, Robert Rauschenberg, Allan Kaprow and Andy Warhol, among others) as well as having important solo shows at major galleries and museums (such as at The Whitney in 1970), Johnson systematically refused or flouted most opportunities to popularize his work through mainstream art commerce. On January 13, 1995 Johnson leapt from the Sag Harbor bridge in Long Island in an apparent suicide.