A PLUME ANNUAL VOL.1 by Judith Hagan, Rebecca Wilcox, Jessica Higgins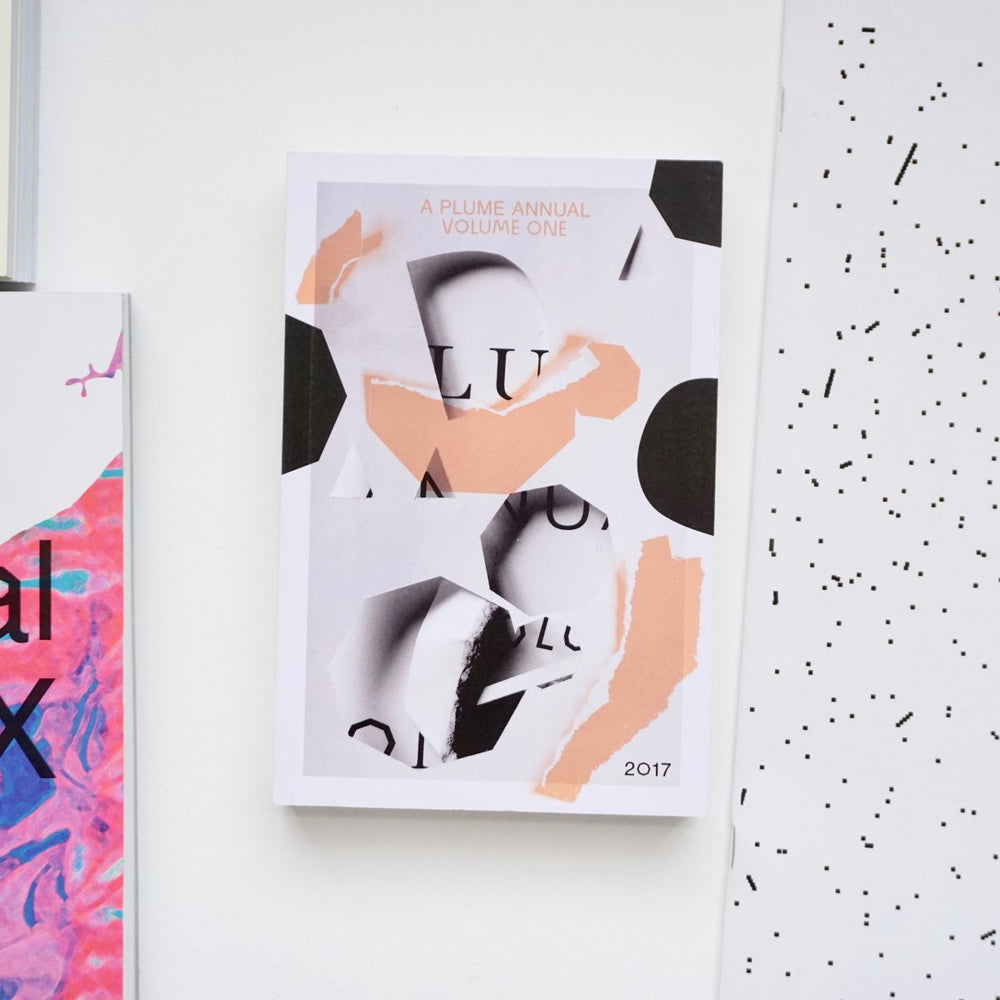 A PLUME ANNUAL VOL.1 by Judith Hagan, Rebecca Wilcox, Jessica Higgins
 

Title

A Plume Annual Vol.1

Author(s)/Editor(s)

Judith Hagan, Rebecca Wilcox, Jessica Higgins

Publisher

Museum Press / A Plume


Pages

72


Dimensions

120 x 180 mm

Format

Softcover

Year

2018
A Plume Annual Volume One gathers text works from artists and writers exploring ideas around habit and instinct, and how those states jostle and intercede with intent in the crafting of written work. Co-edited by Judith Hagan and Rebecca Wilcox and Jessica Higgins, the publication has been shaped via remote conversations around shared interests and influences, and attempts to draw delineations and divergences between practices.
Points of departure for these strands take on board the active unfurling of both reading and writing as practices and let them sit side by side. As such, the collection stakes its interest in deferred voices, proximities of experience and the slow culmination of ideas through fragments, notes, sentiments and the acts of attention and care.
We welcome contributions from Anne Boyer, Jae Choi, Rory Cook, Oscar Gaynor, Samuel Hasler, Sophie Jung, Giuseppe Mistretta, Kim Rosenfield, Howard Slater and Megan Stockton
A Plume was established in 2017 with the aim to publish single-authored books of writing by artists twice a year. In tandem, it takes responsibility for a journal - the A Plume Annual, each iteration of which is co-edited by the particular years collaborators and publishes text and text-like works by artists, writers, non-artists and non-writers, concerns depending.