FIRST WASH YOUR HANDS: RECIPES FROM FRIENDS by Lillie O'Brien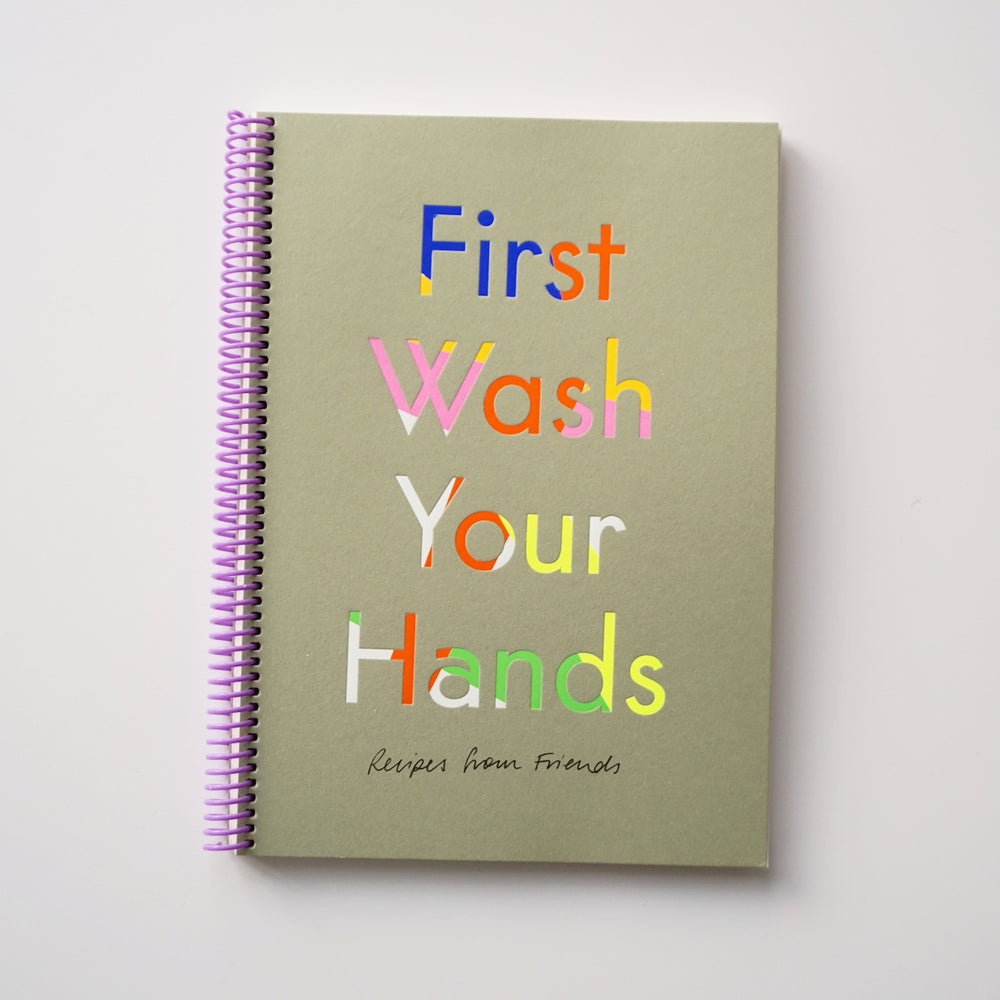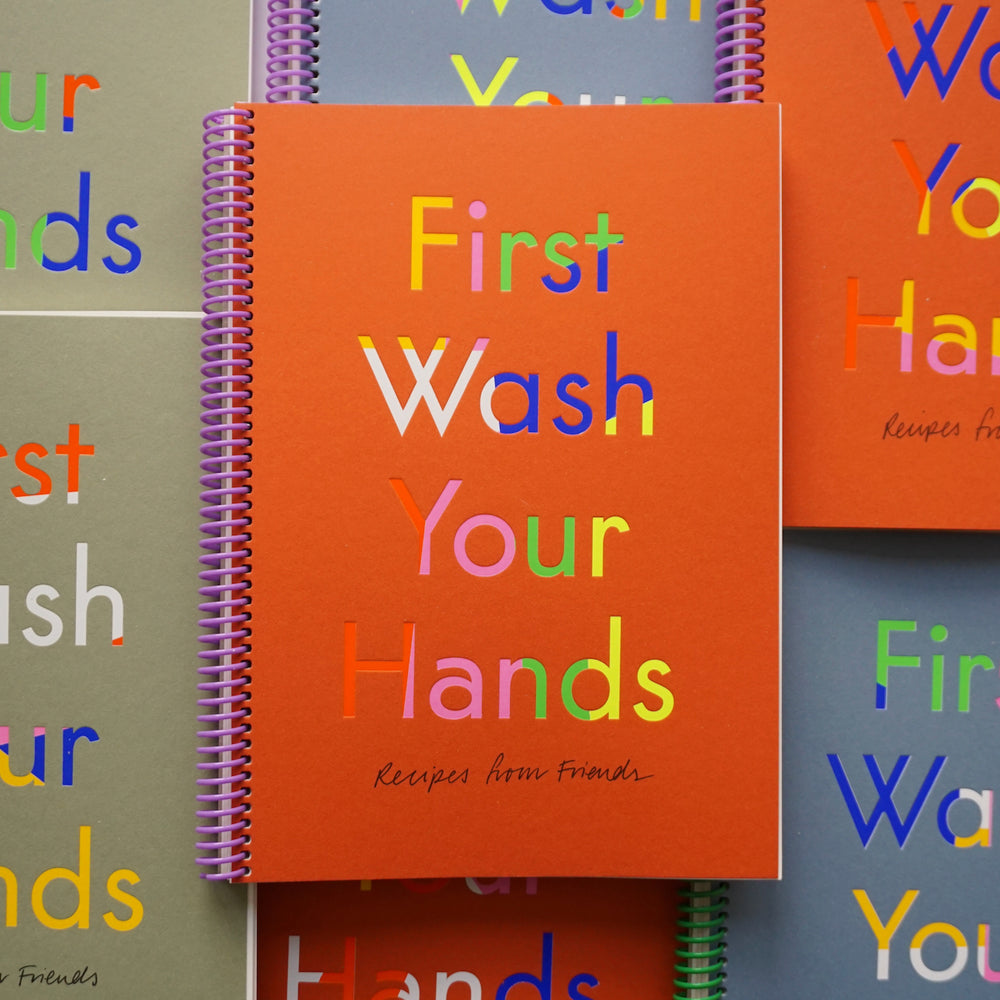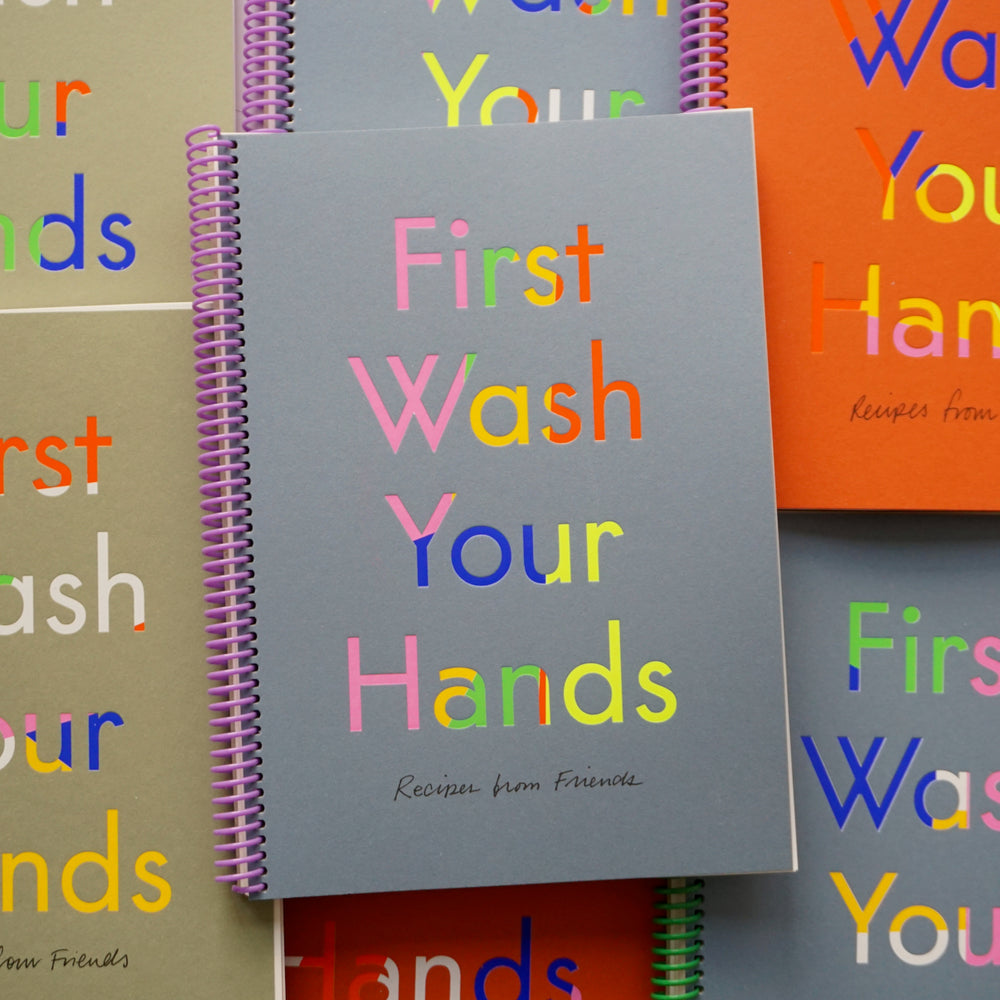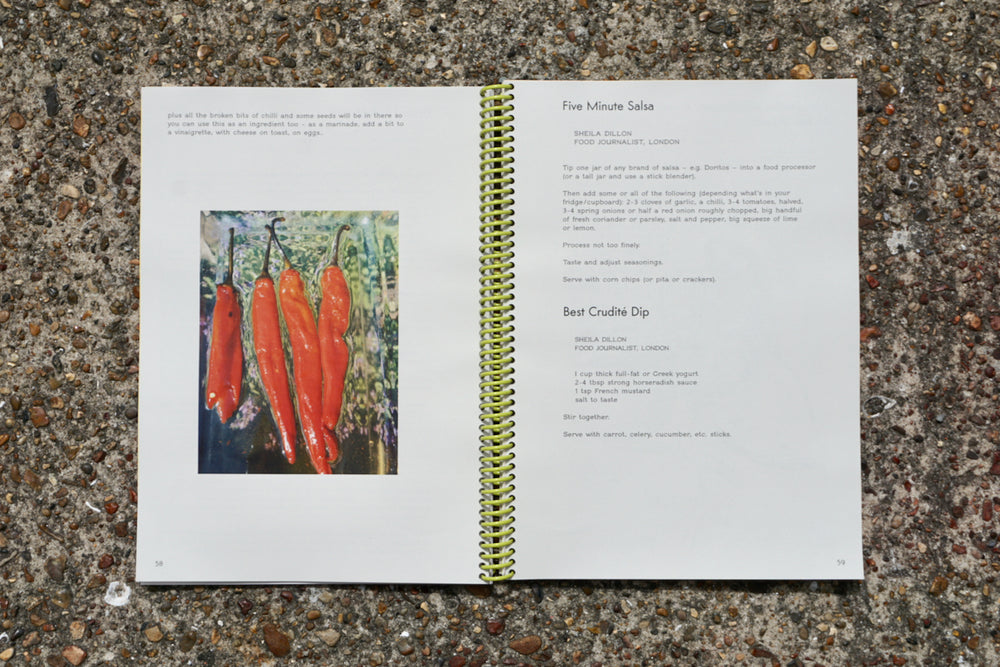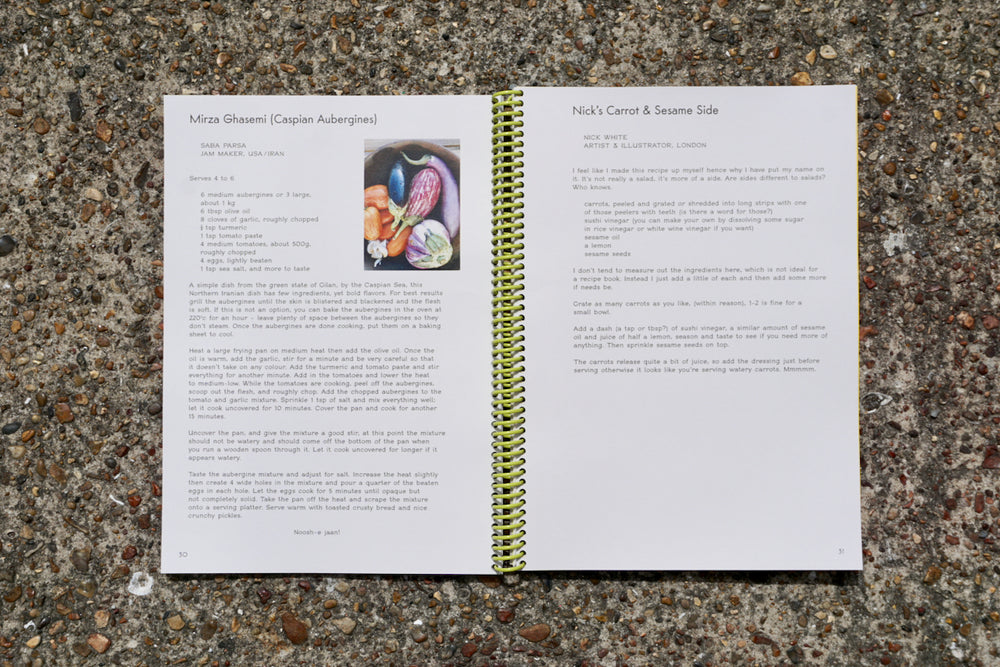 FIRST WASH YOUR HANDS: RECIPES FROM FRIENDS by Lillie O'Brien
| | |
| --- | --- |
| Title | First Wash Your Hands: Recipes from Friends |
| Author(s)/Editor(s) | Lillie O'Brien |
| Publisher | London Centre for Book Arts |
| Pages | 164 |
| Dimensions | 220 x 297 mm |
| Format | Coil-bound, foil block to cover, each book unique |
| Year | 2020, 2021 |
Please note that each book is unique. If you would like a specific cover (Green, Blue, Orange) please leave a note when checking out, and we'll do the best we can depending on availability.
About the Book: When we're faced with new challenges, we turn to friends and community for support and ideas. Since the beginning of the world-wide Covid pandemic, we all had to suddenly change the way we lived our daily lives. For many of us, this meant spending more time in the kitchen and cooking more for ourselves and family, and as time goes on we all need a little help and inspiration.
Compiled by Lillie O'Brien, chef and owner of London Borough of Jam, and designed by Fraser Muggeridge studio, First Wash Your Hands brings together more than 120 recipes contributed by friends – chefs, bakers, artists, writers, home cooks, and everyone in between; a go-to recipe book for simple ideas and recipes that you will make again and again.
Following on from the runaway success of the first printing, we have produced a revamped second edition – with new cover and coil colours.
All proceeds of the second edition of First Wash Your Hands: Recipes from Friends will be shared between the food charities Trussell Trust and Made Up Kitchen. Everyone involved in the making of the book, from concept, recipes and production, generously donated their time and expertise to the project. We salute you!
About the Charities:
Trussell Trust is a nationwide network of food banks providing emergency food and support to people locked in poverty. The Trust campaigns for change to end the need for food banks in the UK.
Made Up Kitchen support local families in Hackney by transforming surplus food into meals and weekly shopping bags for residents in need. Local young people are at the heart of the initiative, empowering them to make their mark, whether through packing food, delivering to their neighbours twice weekly, or by documenting their journey.