TWO TWIN PIPES SPROUT WATER by Lila Matsumoto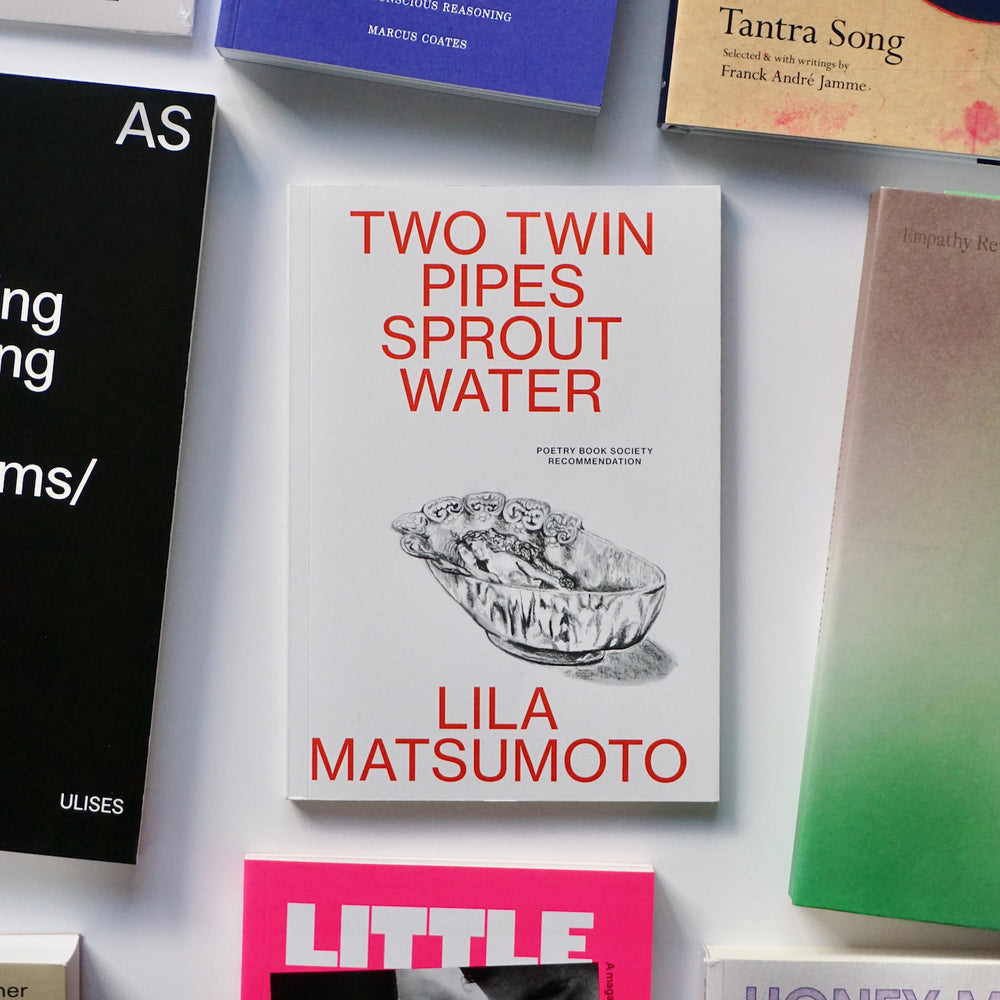 TWO TWIN PIPES SPROUT WATER by Lila Matsumoto
| | |
| --- | --- |
| Title | Two Twin Pipes Sprout Water  |
| Author(s)/Editor(s) | Lila Matsumoto |
| Publisher | Prototype |
| Pages | 88 |
| Dimensions | 148 x 210 mm |
| Format | Softcover |
| Year | 2021 |
Two Twin Pipes Sprout Water brings together five discrete sequences of poems and poem-stories. Looking to the fictive possibilities of poetry, and poetry's affinities to song and music, Lila Matsumoto's new collection explores the theme of contingency: as individuated, ordinary-extraordinary moments, as broader cultural milieu, and as resonances of social and environmental inequity. Rooted in descriptions of objects and nature, these illustrative poems offer a sense of the world as an observed tableau, inviting the reader in as an involved and knowing participant in the creation of a strange yet familiar world. Moving through different voices and times, landscapes and interiors, Matsumoto's poetry is one of energetic precision, alert to the subtleties of rhythm and to the inherently visual nature of poetry, embracing the hybrid potential of the form.
Two Twin Pipes Sprout Water is a Winter 2021 Poetry Book Society Recommendation.
Lila Matsumoto's publications include the poetry collection Urn & Drum (Shearsman, 2018) and the chapbooks Soft Troika (If a Leaf Falls Press, 2016) and Allegories from my Kitchen (Sad Press, 2015). She teaches poetry and creative-critical writing at the University of Nottingham and plays in the bands Food People and Cloth.